Chris DiCola and his lovely wife Carolyn have been fishing hard this whole week, but March 28 was certainly the highlight of their four fishing excursions. Enlisting Captain William and First Mate Alex of the legendary Wanderer, this husband and wife fishing team from Pennsylvania went on a very fruitful billfish hunt.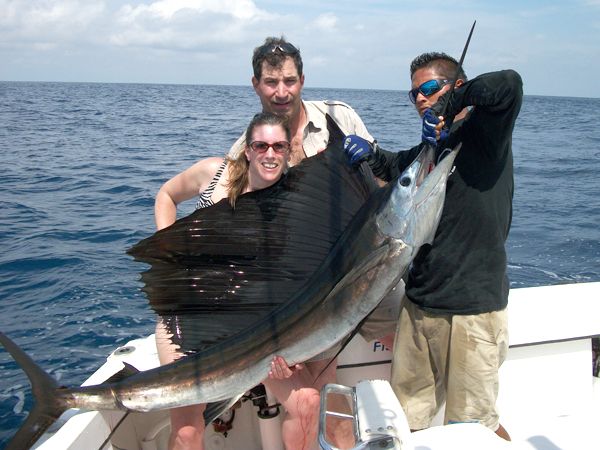 They released two Sailfish during the 10am morning bite, then added one more during the 1pm afternoon session.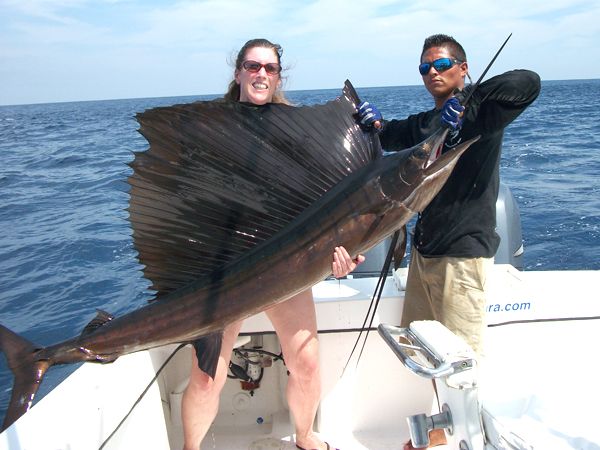 As an added bonus Chris nailed this meaty Dorado for the dinner table.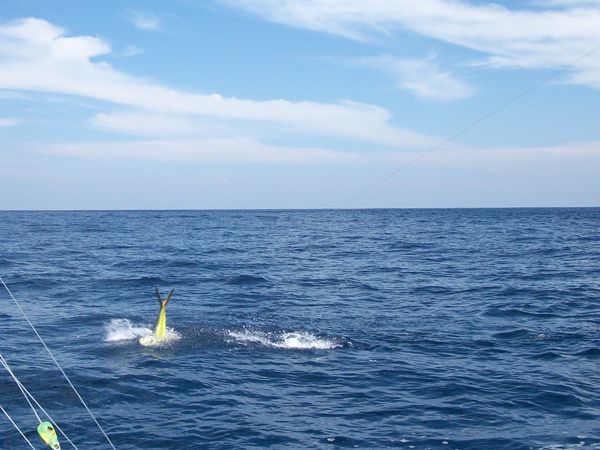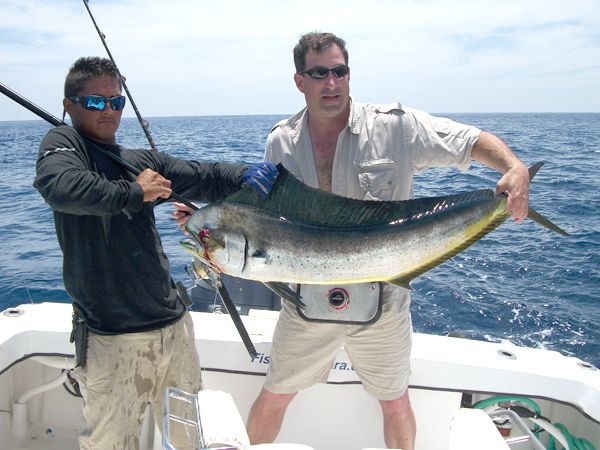 Chris and Carolyn were nice enough to provide the filets for a little dinner party at Rancho Tico with Craig, Matty, Captain Jack, and the Bickel group. As always great friendships are forged over fresh fish filets.