Duncan Evans hails from merry old England and brought his group to Nosara for a full day fishing excursion on the Wanderer. The mighty flagship build upon her wonderful performance earlier in the week by adding another massive Marlin release to the scorecard.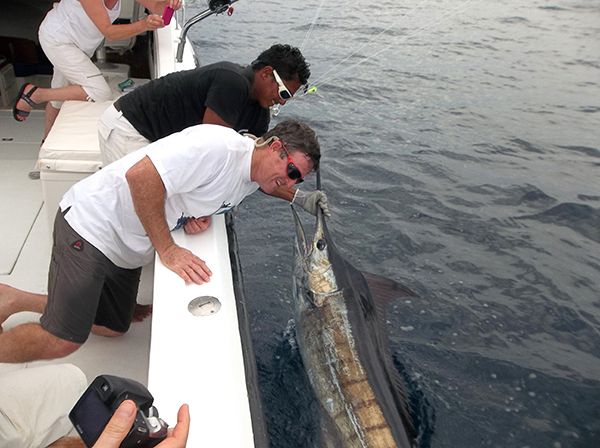 We've always said that if you want the fish of a lifetime, you have to put in the time. Duncan made a wise decision by opting for the full day trip rather than a half or 3/4 day trip. Big game offshore fishing is like any other investment: the more your put in the more you get back.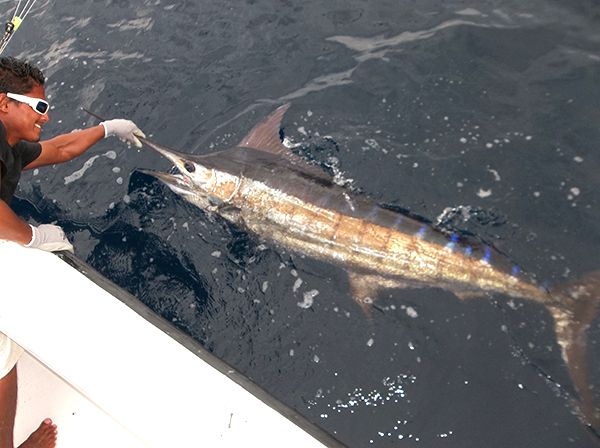 The illuminated tiger stripes means that this fish was reeled in posthaste and has lots of energy left in her tank. First Mate Alex showed extreme care in the handling of this "still-green" Marlin to ensure the safety of the boat, crew, anglers and of course the fish.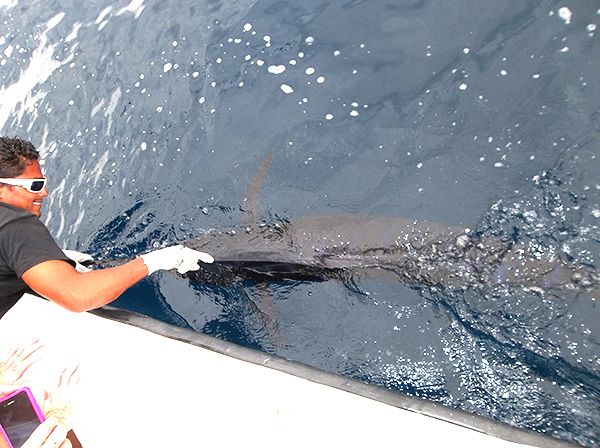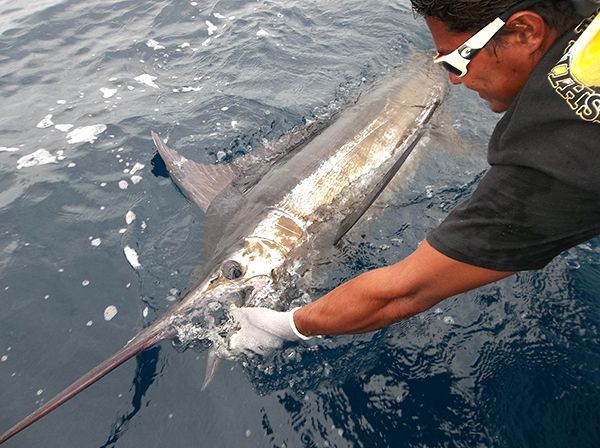 This fish swam away clean and we look forward to battling her again really soon. Excellent catch by Duncan Evans and truly the fish of a lifetime!