There were three trips booked on the Wanderer on March 17 and all of the clients caught fish and had a great time. First up this little dude turned out to be a Yellowfin Tuna's worst nightmare: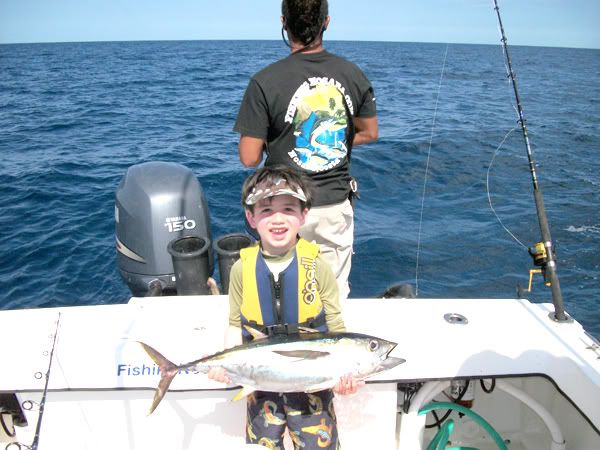 Later in the afternoon the Yellowfin bite intensified and the catches kept getting bigger: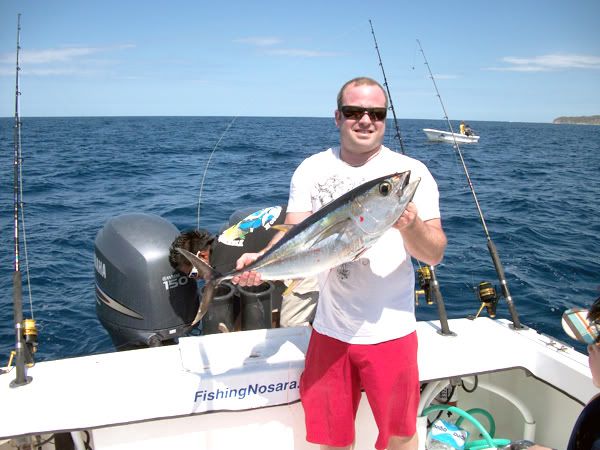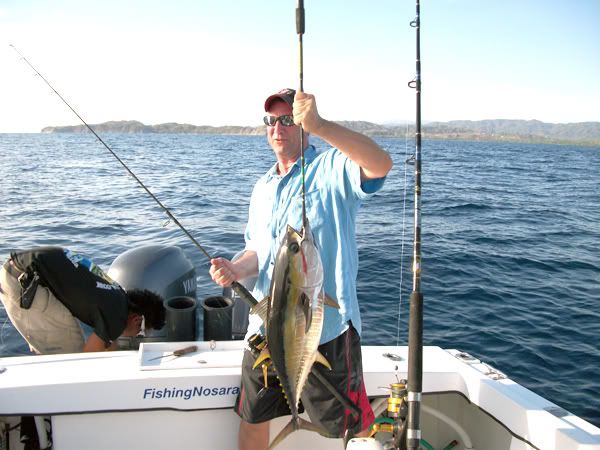 Finally in the evening, the big red monster came calling and the boys on the Wanderer knew how to handle the beast. This is clearly one of the bigger Cuberra Snappers of the season so far. What a great day from Captain William and First Mate Alex!