With boat repair going faster than anticipated and a two-day break in the rains approaching, the Captains and crew of FishingNosara dared to ask the question "What off-season?"
Both the Explorer and Wanderer were in action today with client Kurt Stecken separating his group between the two boats. Launching and recovering two big boats at a time on the beach is no easy feat, but Cumi and Javier are pros and got the vessels floating with minimal troubles. Even better is both groups of clients reported excellent catches.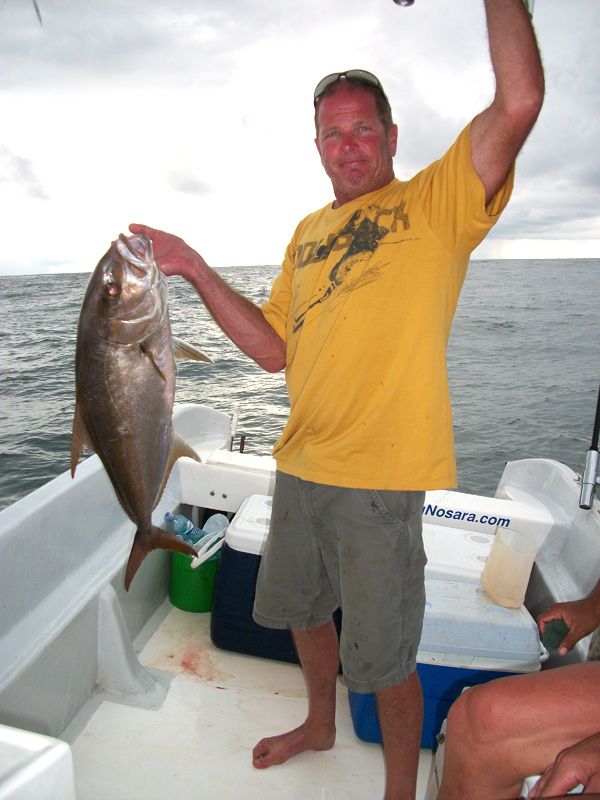 On the Explorer the action was consistent and fruitful to the tune of nine Yella fellas and a pair of 20lbs. Amberjacks. They also had a curious Sailfish knocking around behind the teasers but he wasn't hungry.
Check out the water behind this client and his Amberjack…the Wanderer had some big action going on as well!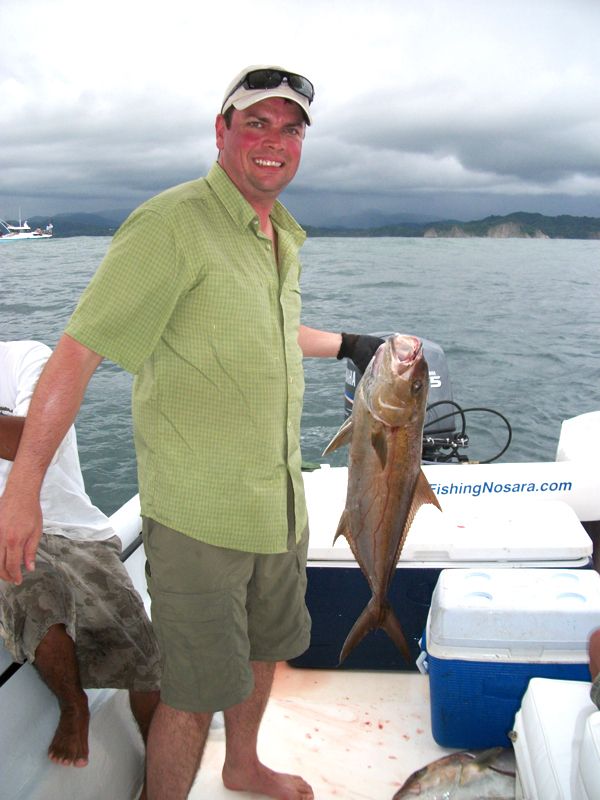 Sure enough the big blue beauty was busy packing the fishbox. They started a little slow with a small Jack and a quartet of Bonitas, then the lines started popping off with some big fish.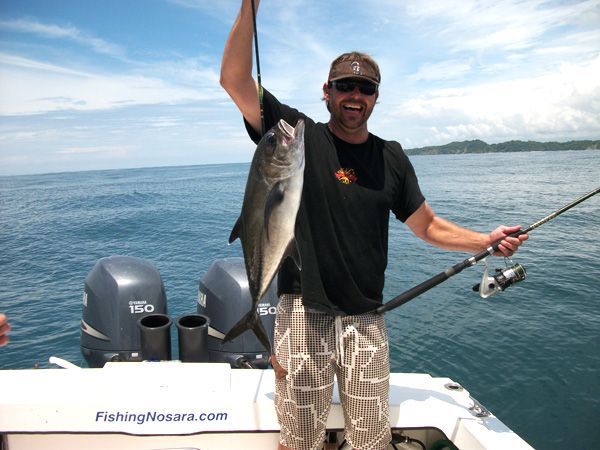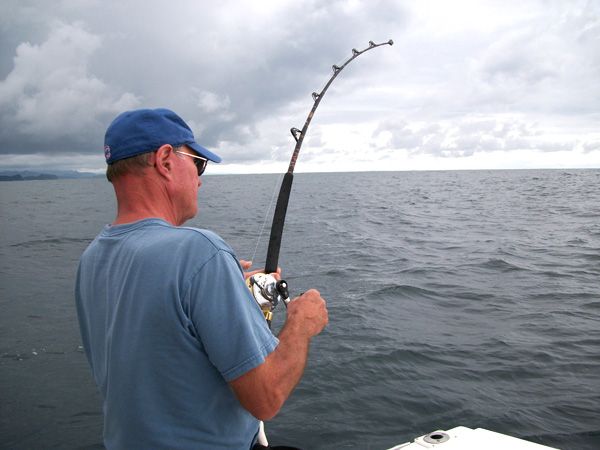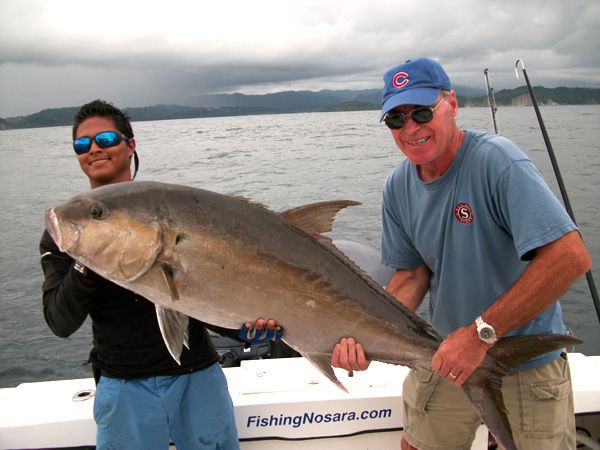 The Wanderer scorecard for the day shows six nice Yellowfin Tuna and a massive 60lbs.+ Amberjack. Clearly, they caught enough fish for the party tonight. Big fish, full bellies and happy clients…it's what FishingNosara is all about!