Waynes Estes and his son Trevor were back on the Wanderer today and were determined to hunt the reef dwellers. Trevor caught the first fish of the day, this rare and elusive Blue Jack Crevelle.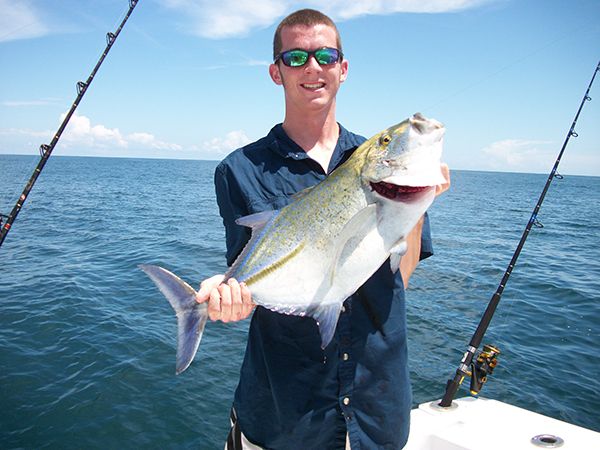 In fact the Jacks were thick all day as the Estes' boys mopped up the Crevalles.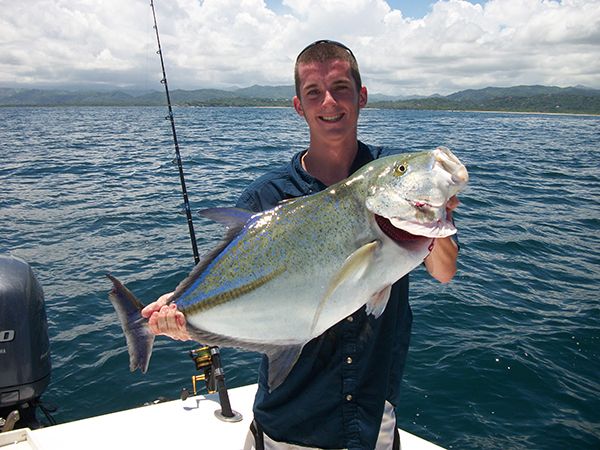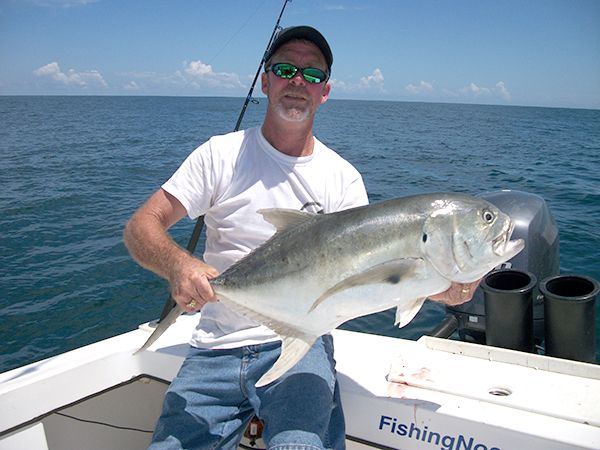 Check out Wayne's old-school FishingNosara T-shirt…this ain't no first timer folks!
The action heated up in a major way in the afternoon as not one, not two, but THREE Roosterfish found the hooks. This comes on the heels of the Wanderer's double Rooster day last week.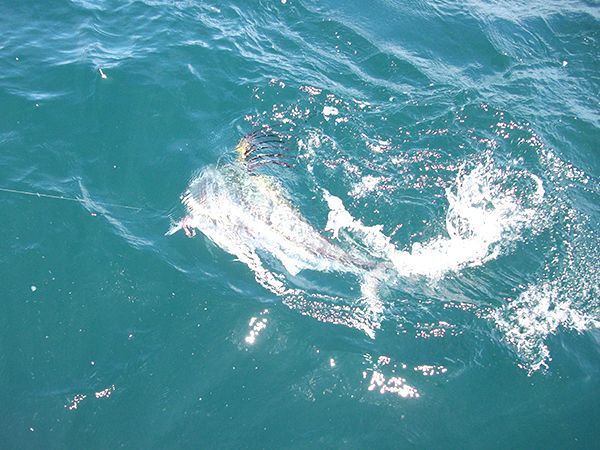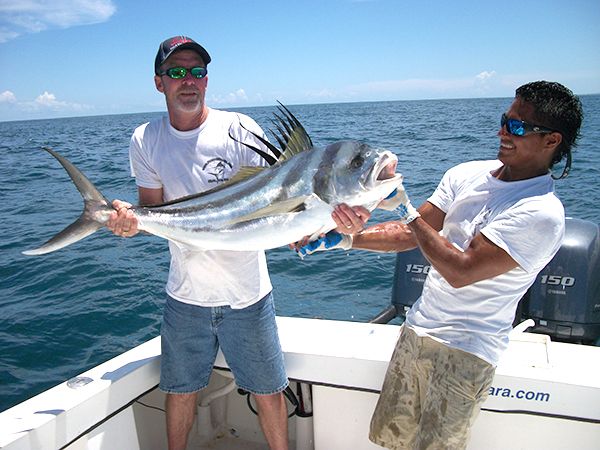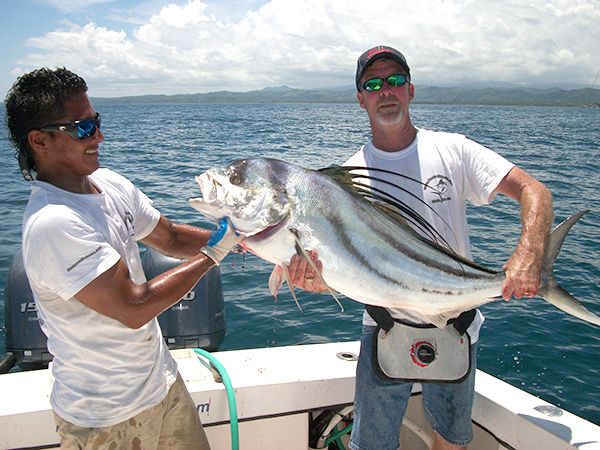 Fantastic work by this Jacksonville-based Father and son fishing team!
All three pez gallo were released safely and we look forward to catching them many more times.