The Explorer was back on duty the morning of March 25 with client Luke and early half day. They got off to a quick start, catching a 20lbs. Dorado and a football-sized Yellowfin Tuna.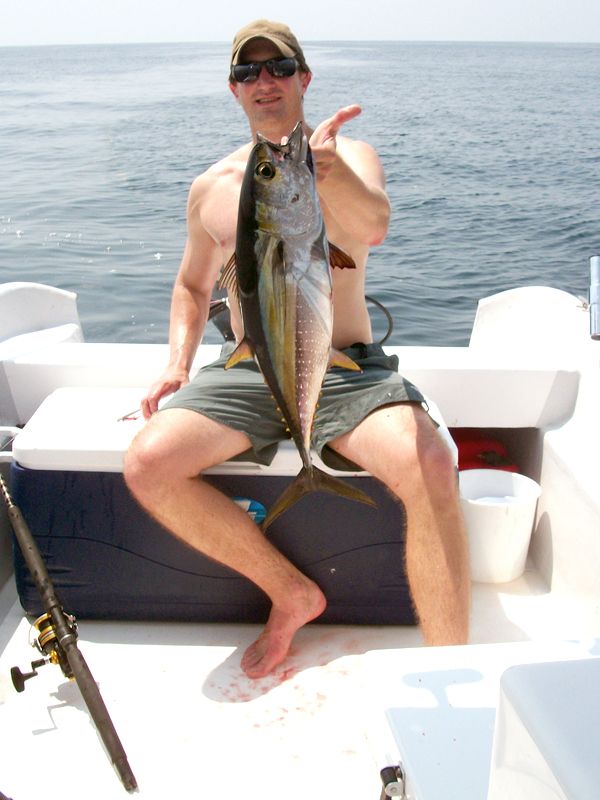 Around 11am the billfish woke up and began assaulting the Explorer's spread. In less than an hour they raised three Sailfish and released two. Excellent action no matter how you slice it!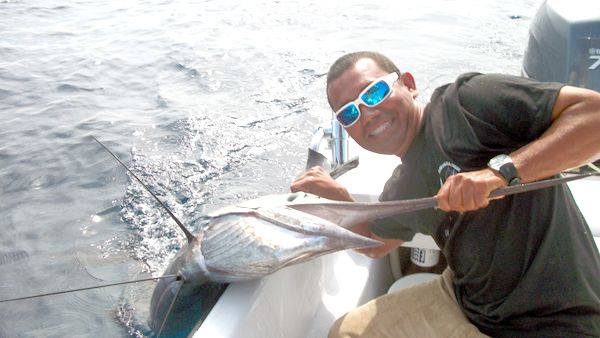 For a victory lap, Luke and David visited the inshore reef for a quick casting session and once again put the hooks into an incredible fish… a 60lbs. Rooster Fish!
After the Ship of Fools, we knew there would be no post tournament letdown for the Explorer. Captain David on the barroom brawler called the Explorer caught a white tuna, a 25lbs. Yellowfin tuna, and a 45lbs. Dorado. Excellent trip!