More great action for Paul Crevello on the Wanderer with more Sailfish releases and reports of the all-of-the-sudden rare Dorado. First up was a lone hungry Sailfish who invaded the perimeter around 11:30am.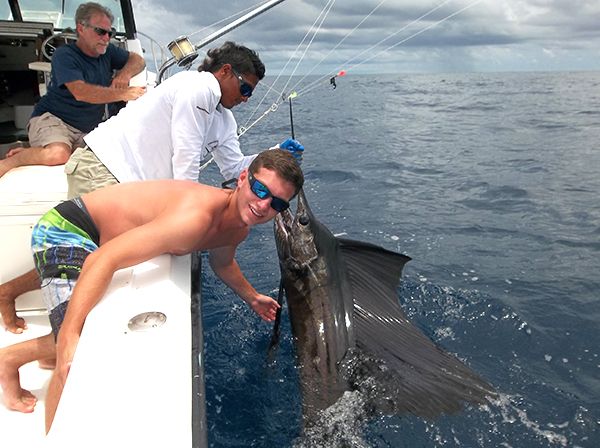 As usual Captain William kept the fight short and sweet and First Mate Alex executed a picture-perfect release. Their second Sailfish came in with the daily 1pm bite and by half-past one this fish was swimming free.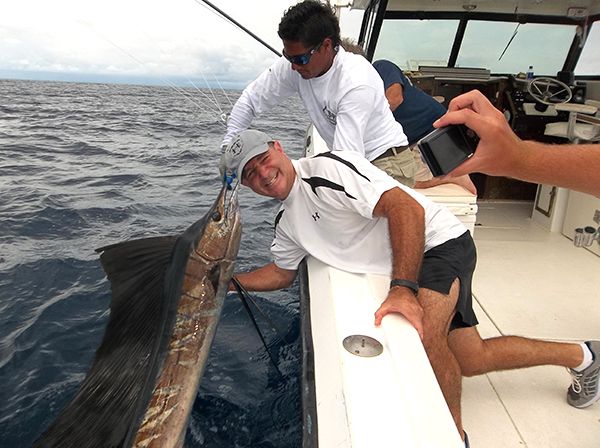 Around 3pm this feisty little Dorado came in whacking at the teasers and the boys snared him with an excellent bait and switch throwback. We are accustomed to seeing big Yellowfin Tunas this time of year so the appearance of this tasty greenie is a welcome sight. Yummy!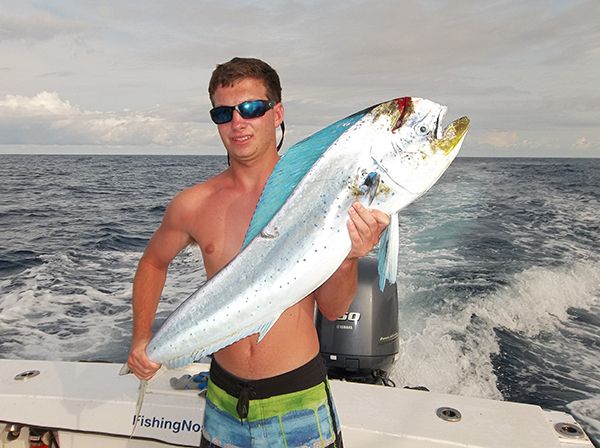 Paul has one more day on the Wanderer booked this week so lets keep those fingers crossed for more good action.