Paul Crevello and the Tampa boys were back on the Wanderer today and they piled the fishbox high with big Yellowfin Tunas. Here is just a sample of the yella fellas these guys bested: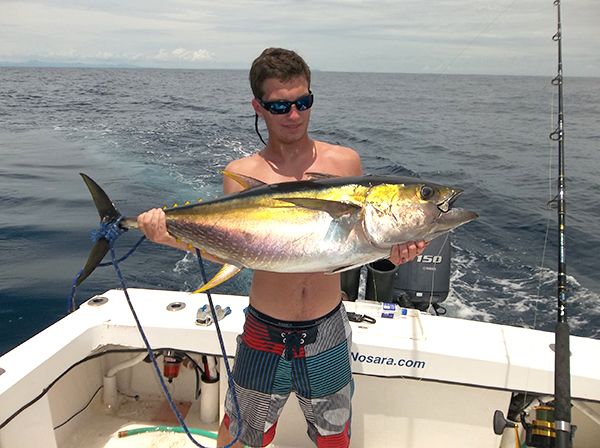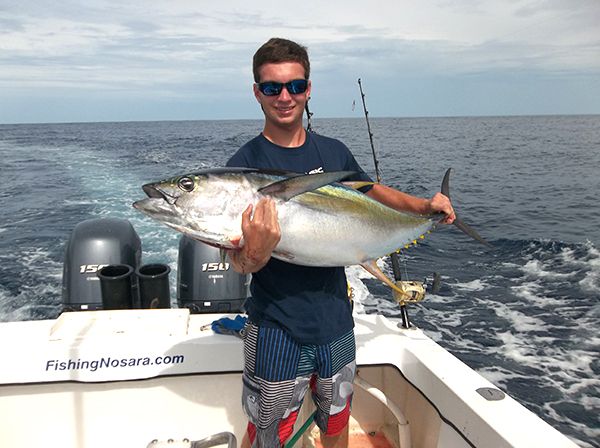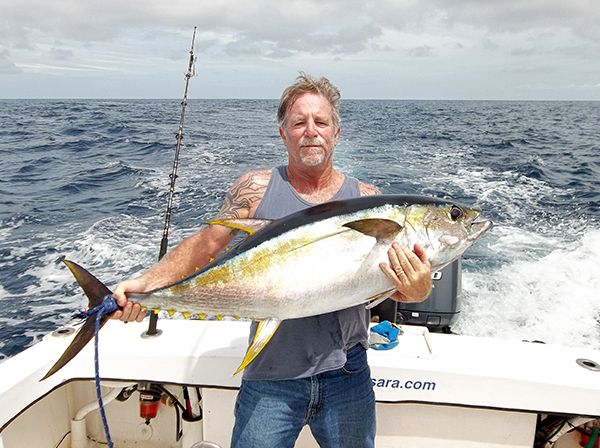 Of course once you find feeder fish of this size, it is only a matter of time before the billfish swarm in on the prey. This Sailfish was no match for the mighty Wanderer and was released around 1:30pm.
Paul and the boys are only halfway through their four-day fishing frenzy so lets hope the bite stays strong for these guys.