We get folks down here who want a taste of every flavor of paradise: zip-lines, kayaks, surfing, nature tours, relaxation on the beach and maybe a little fishing.
Then we get guys like Bob Pease. A true fisherman's fisherman, Mr. Pease and his group had the following itinerary: Land in Costa, fish three full days on the Wanderer, head home.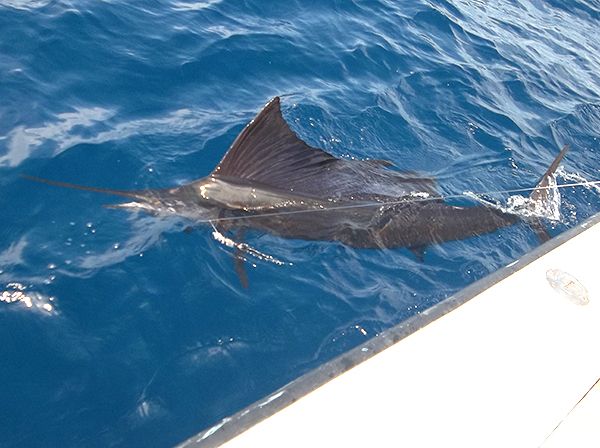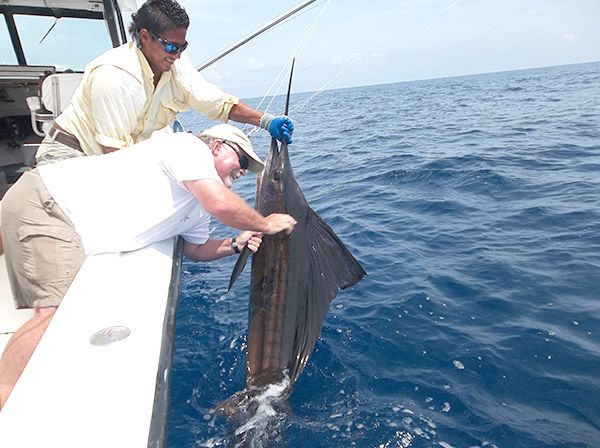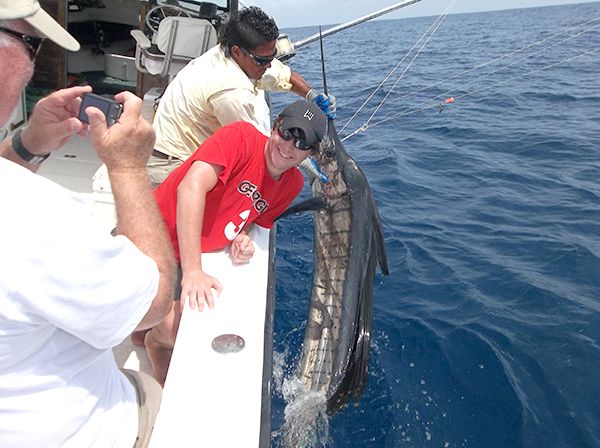 Well we are thrilled to report that the billfish kept their end of the deal as the big blue flagship released an unprecedented THIRTEEN Pacific Sailfish. This eclipses her previous record day by six fish, with the whole gaggle safely released by Captain William and First Mate Alex.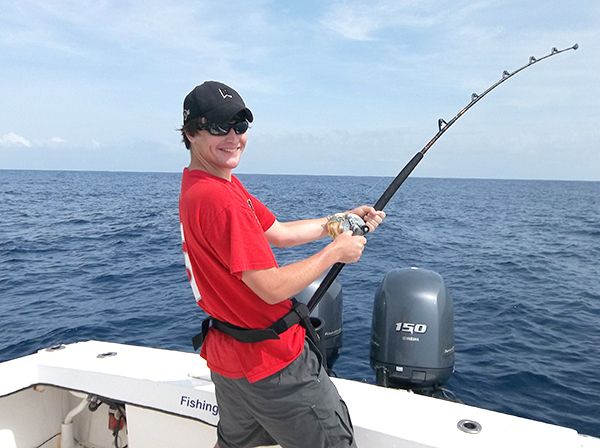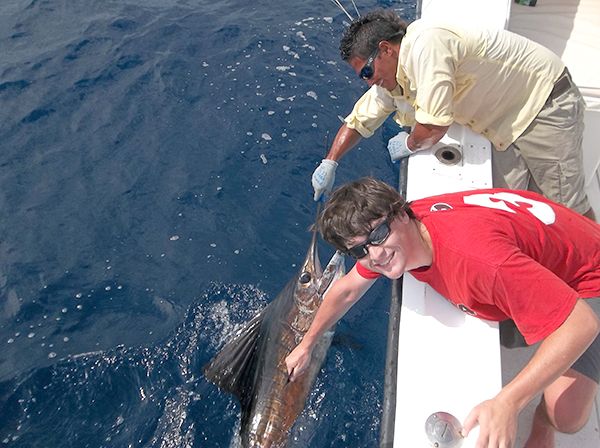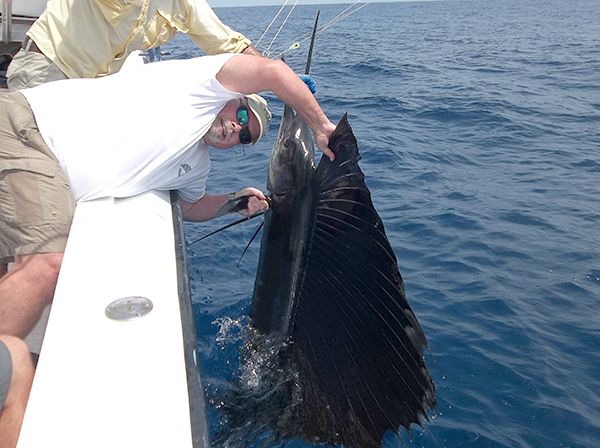 Even more impressive is that these Georgia boys caught this dynamic dozen on fourteen strikes; that is some good ole fashioned down South fishing right there.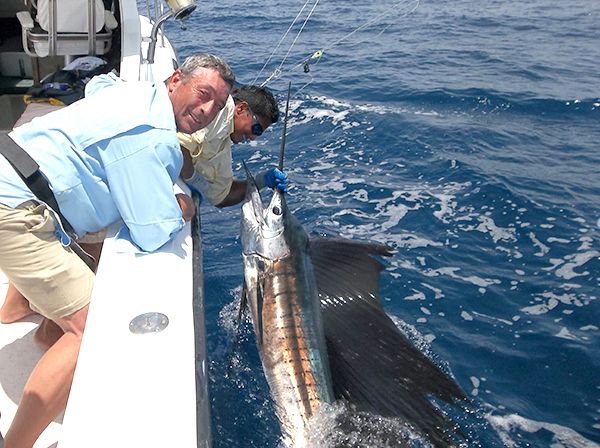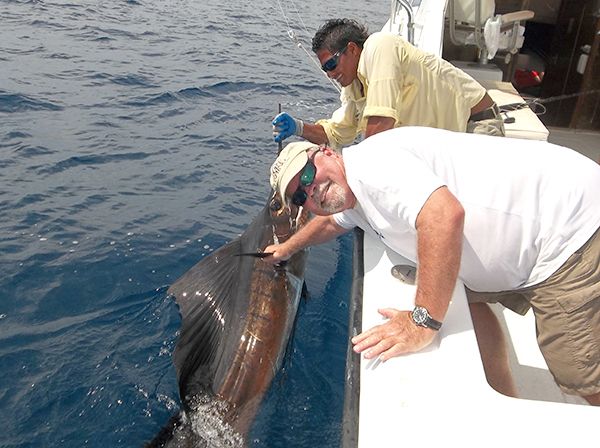 This is only the first of the three days for Bob and the boys so keep your eyes here for their next report.