Our new friends Dan and Darlene Houser turned in a fantastic performance today on the Wanderer, posting three total Sailfish releases including the very challenging Double Header Sailfish release!
The solo Sailfish came tearing through the flagship's spread around 11am and Dan brought him home like an old pro. Check out the colors on this behemoth: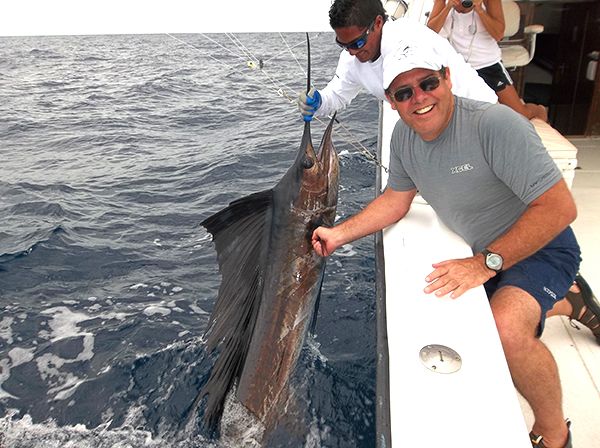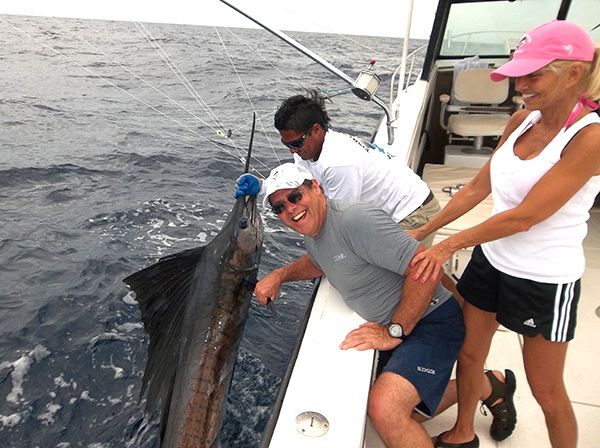 When not working over big billfish, Dan works in the upper ranks of the world of auto racing. Still I'll bet he's never seen a photo finish like this one.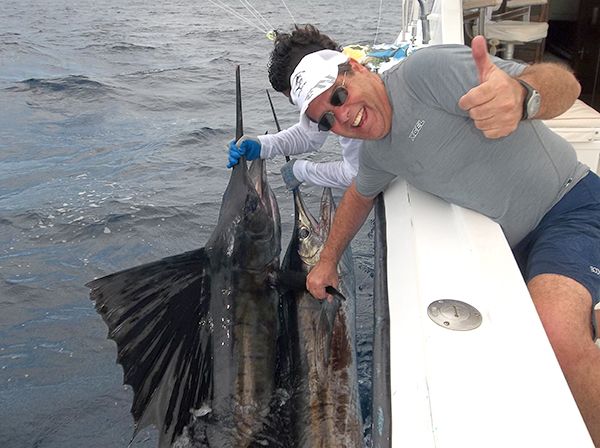 These twin racers took the checker at 1:20pm and clearly Team Houser was stoked…I wouldn't be surprised if Captain William burnt a few doughnuts on the way back to Garza.
Nice safe billfish handling by First Mate Alex to ensure the safe release of all three fish as usual.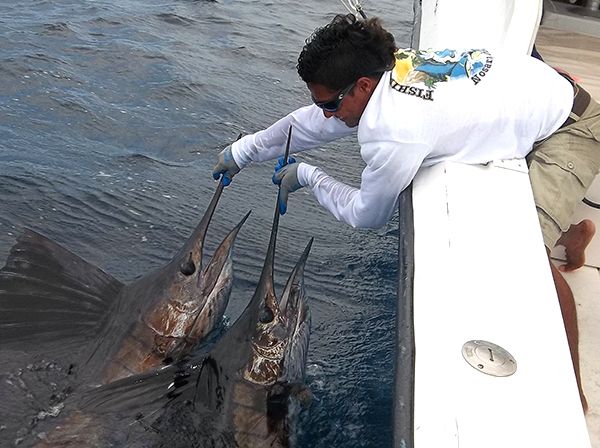 Great work by Dan and Darlene on the unbeatable Wanderer!