One day after catching a nice Dorado on board the Adventurer client John Hicks and his lady stepped up to the Super panga and mimicked their performance with another healthy Dorado.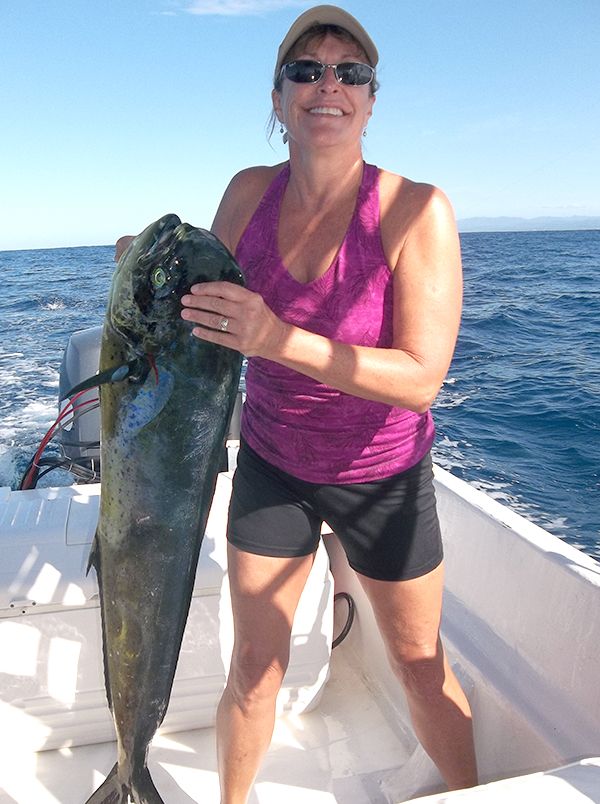 Things really took off for John the next day, when the Explorer encountered a mean 110lbs. Sailfish about 7 miles from shore. It took every ounce of available strength to bring this monster alongside for the release. Great work by Captain David on the wheel and Mate Carlos on the safe release.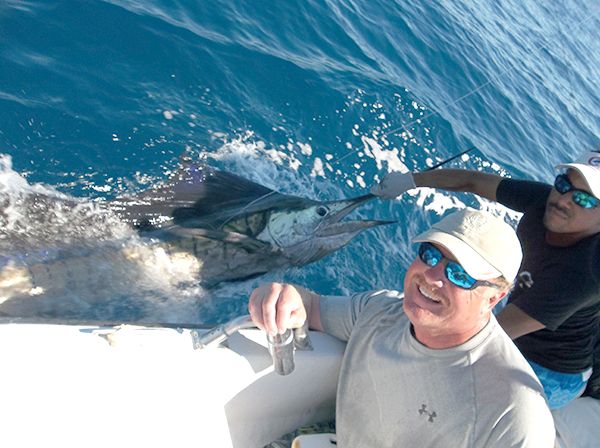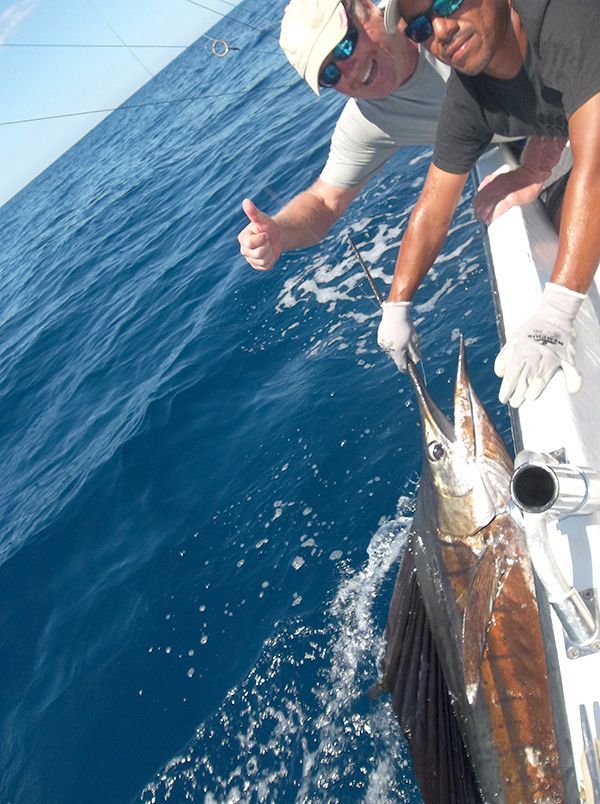 John continued the strong fishing by dropping another 20lbs. Dorado and a 25lbs. Yellowfin Tuna into the icebox.