Judith Cristchell and her friends enjoyed a picturesque sunset cruise on the spacious Wanderer. These quick 2.5 hour trips are just right to take in the vistas and watch dolphins mingle with lazy turtles;
All that, plus these guys and gals also had some fine action on the reels!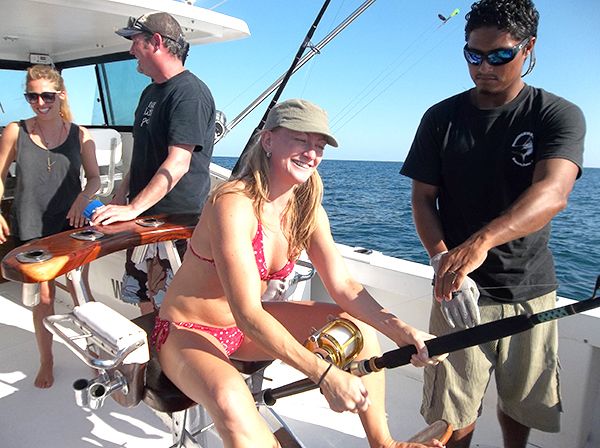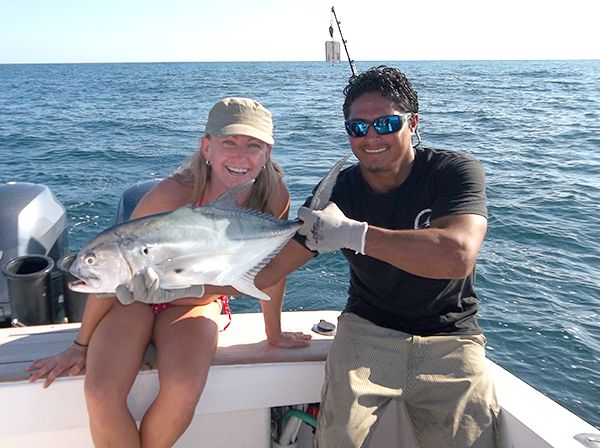 These feisty Jack Crevelles couldn't resist the Planer / Spoon rig and they lined up to pile into the fishbox. Looks like everyone was pumped up to get some fish in the boat.
Well almost everyone!
All smiles on another memorable and productive sunset cruise on the flagship Wanderer.