Dr. Michelle Sanor had a full day trip on the Wanderer that stands out as the best single trip of the season so far. Her group of Oklahoma anglers released a Marlin and a Sailfish, plus added  30lbs. Dorado for the dinner table.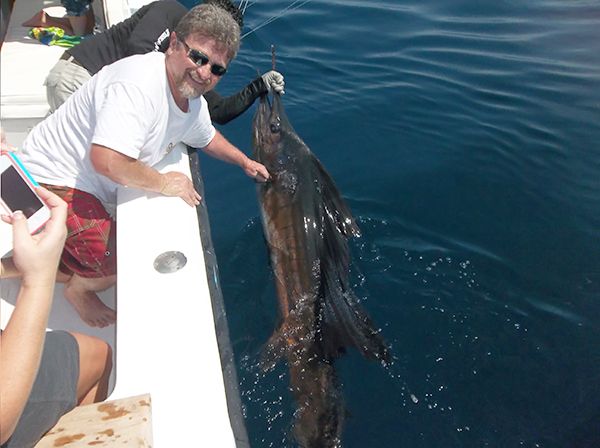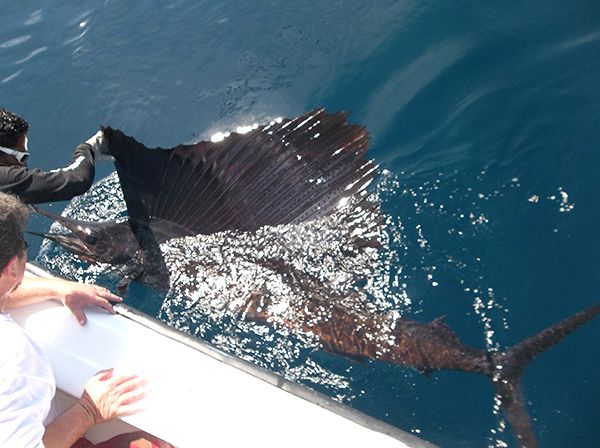 The Sailfish was the first hit of the day, coming around 10:30am. This beauty came alongside after a 20 minute fight and First Mate Alex safe released her as always.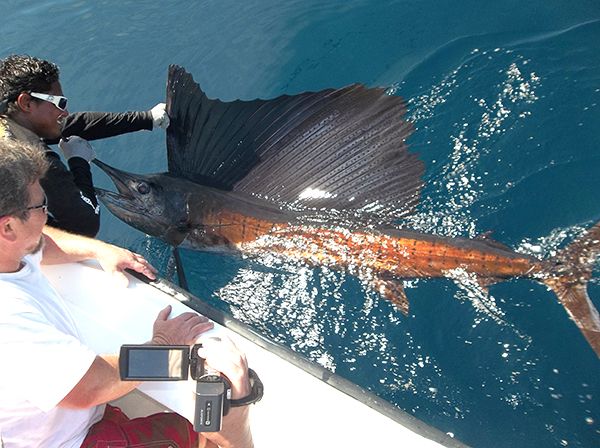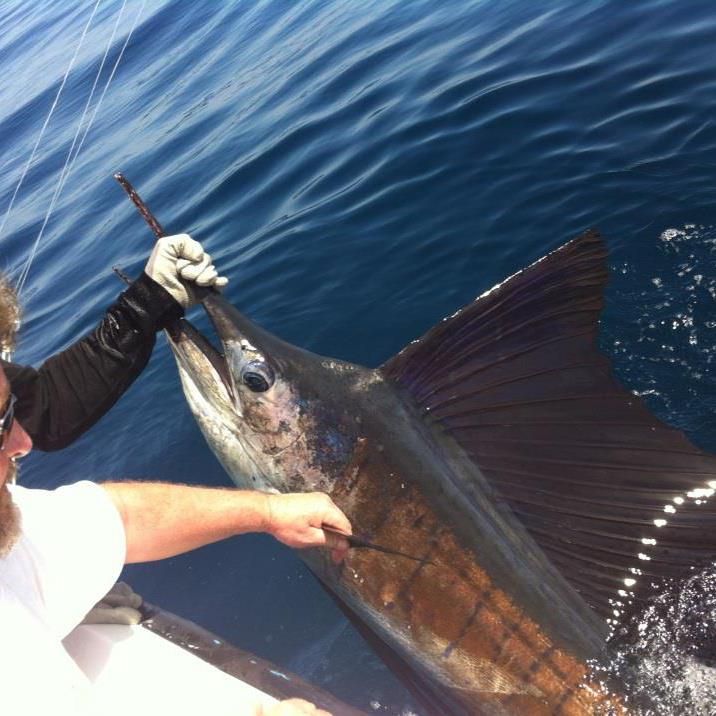 The billfish bite tend to turn off between noon and 1:30pm, so the wise Captain William switched up the baits to target the medium-sized Dorado that have stacking up in our stretch of ocean. Sure enough they got dinner squared away with this 30lbs. Dorado in the boat around 1:15pm.
There is an old saying: " The longer you fish, the more you will catch." This seemingly simple axiom was proven in the second half of the Sanor group's day on the water, when just after 3pm something MASSIVE hit a ballyhoo and gulped the hook.
After a brief but breathtaking battle this behemoth bellied up to the boat. Estimated by Alex to weigh 300+lbs., this Blue Marlin is a devastating hunter and a true fish of a lifetime.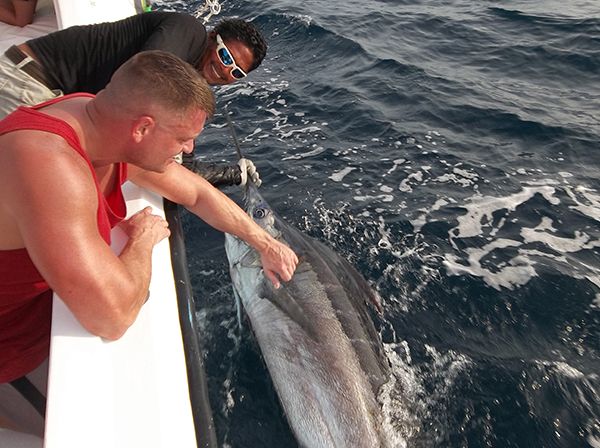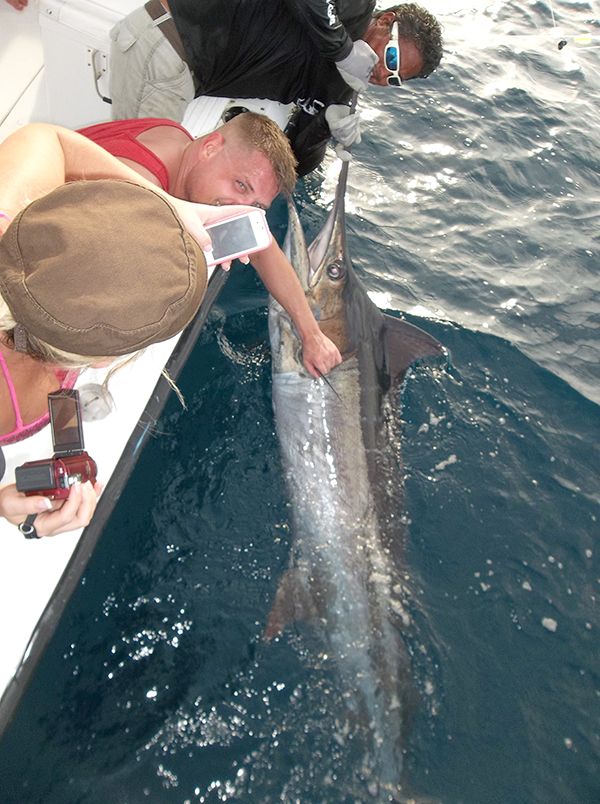 Alex executed a safe revival and release and we are proud to report that this monster swam away unharmed and will be back for more someday soon.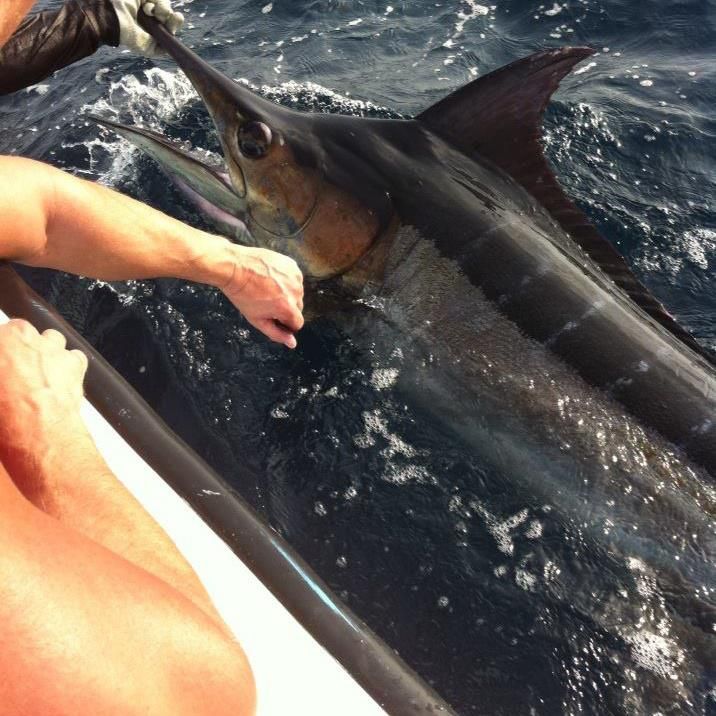 Once again the mighty Wanderer with Captain William and First Mate Alex proves why she is the best boat in the bay, and maybe in all of Costa Rica.