FishingNosara has been working for years to dispel certain myths about fishing in Costa Rica, namely that the fishery is world-class yet the boats and tackle are the exact opposite. Our reputation for top-notch tackle and aggressive fishing proceeded us when we received a call from Derrell McCrary.
Mr. McCrary was fishing on another boat in the area back in December when he noticed that FishingNosara was catching monsters while he was catching minnows. He booked a full day on the
Wanderer
and this time we vowed that his fishing experience would be world class.
Captain William pointed the mighty Wanderer south and found the blue water break just 6 miles offshore. The spread was working early in the day, snaring a pair of nice Dorados (Mahi-Mahi) that weighed 30lbs. each. Here is one of the tasty green morsels: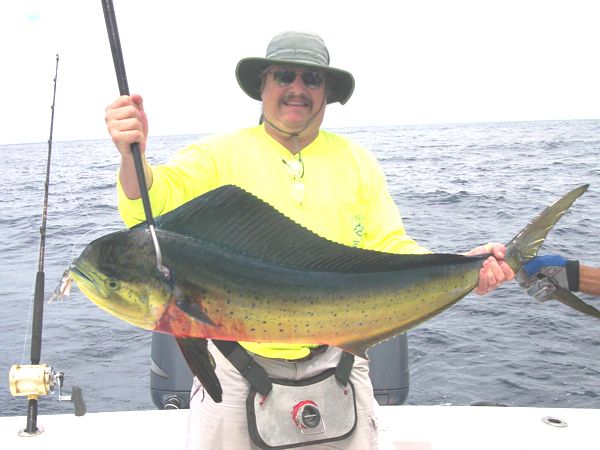 After a brief spell of nothing biting, the 1pm Sailfish bite lit up and two hungry Pacific Sailfish came tearing through the spread. First Mate Alex coordinated the fights and the releases, notching the Wanderer's scorecard with three more excellent billfish releases including a double header Sailfish release.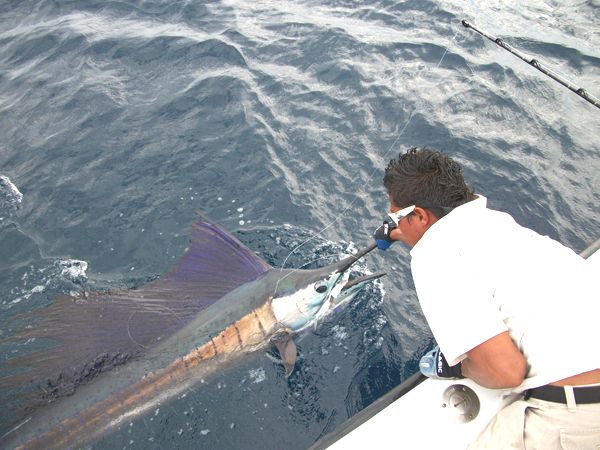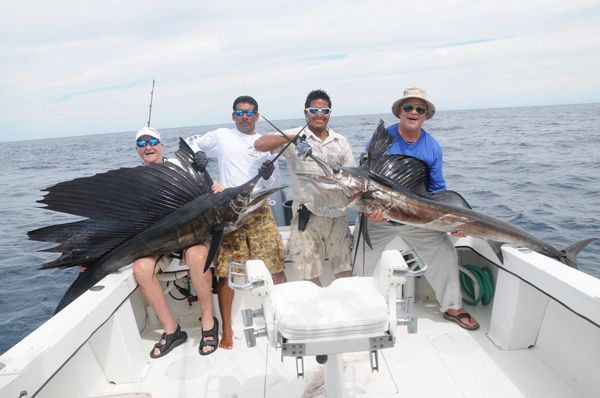 This performance certainly exorcised the Costa Rica fishing demons for Derrell McCrary, but FishingNosara's reputation wasn't built on meeting expectations but on exceeding them. That is why after 7 great hours of fishing the mighty Wanderer still had a trick up her sleeve.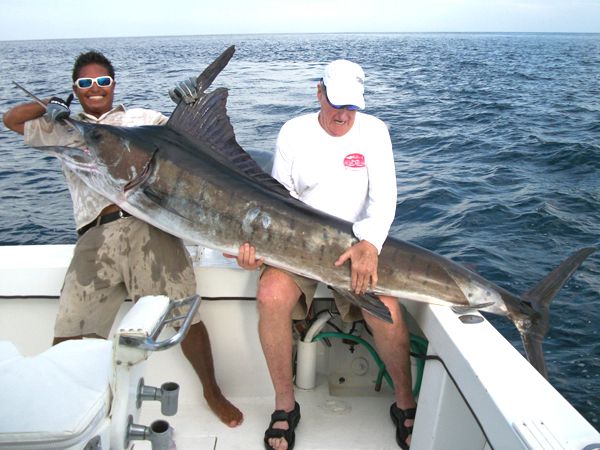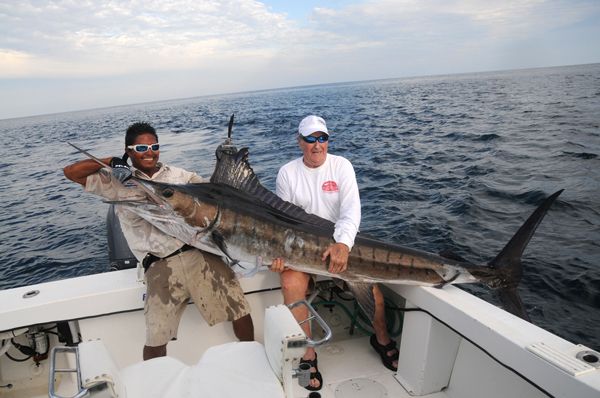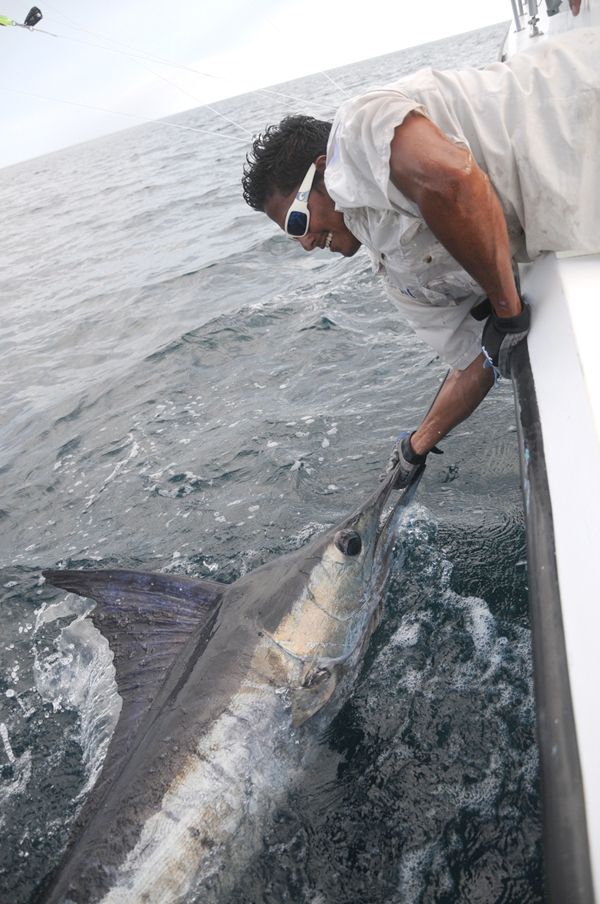 This 180lbs. Striped Marlin releases is the third of the month for Captain William and proves that the FishingNosara flagship Wanderer is indeed the top boat in the area; she is a vessel that flourishes where other fail.