FishingNosara Hall of Famer Richmond Phipps made her first visit to the Explorer today and certainly got back to her fishing roots on the 26-foot Super Panga. Senora Phipps has been working the fish in Garza Bay from panga boats since the Nixon administration and the reef dwellers still tremble in fear when Richmond in on the water.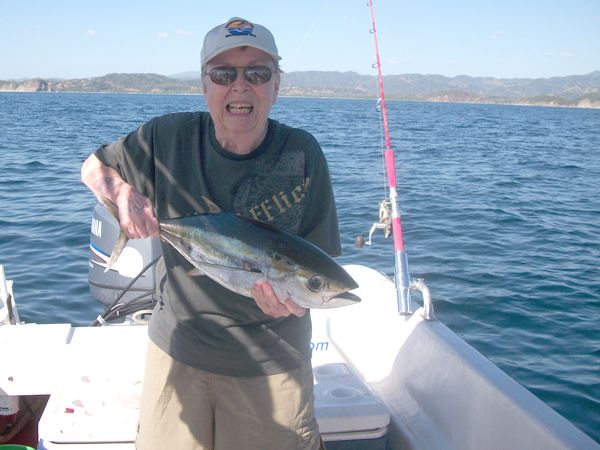 Richmond was joined by her daughter and great friend to FishingNosara Brooke Shields for the first of two trips on the Explorer. Captain David kept them on the fish, and in less than three hours they pulled in a pair of nice White Tunas for the dinner table along with some other assorted nibbles.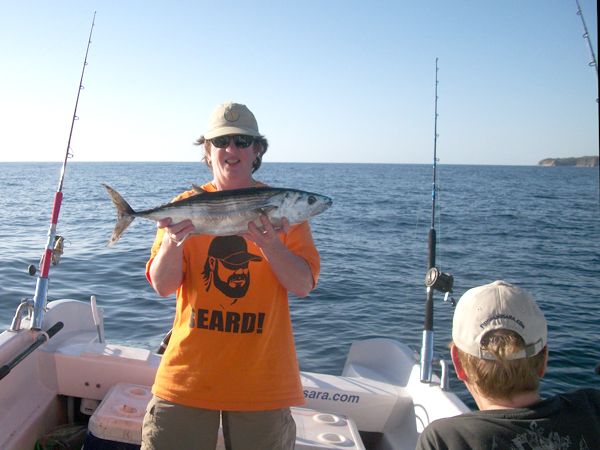 Fantastic evening of inshore fishing for Richmond and Brooke on the powerful 26-foot Explorer.