Richmond and Brooke followed up they inshore sushi shopping trip with another trip with Captain David on the indefatigable Explorer. This time they were joined by Daniel Shields (FishingNosara's Chief Technology/Ecology Advisor) and his lovely wife Maria Yetty.
Captain David put the barroom brawler onto a secret spot of the reef, and today's was twice as productive has Richmond's prior trip. The highlight of the day was this intriguing Rooster Fish, which was released after the photo session.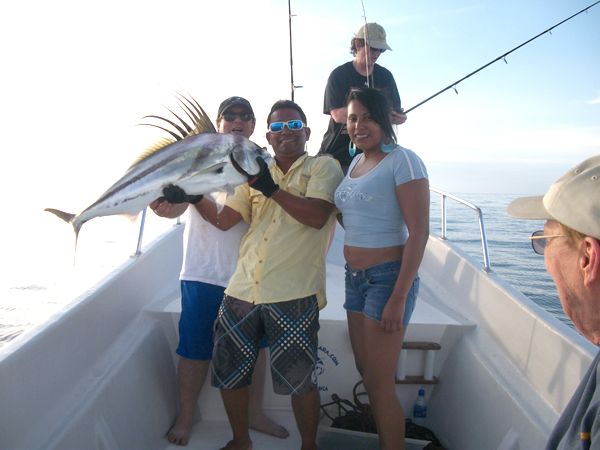 They backed up that catch with some meat for the cooler in the form of a few nice Jack Crevalles and more Tuna.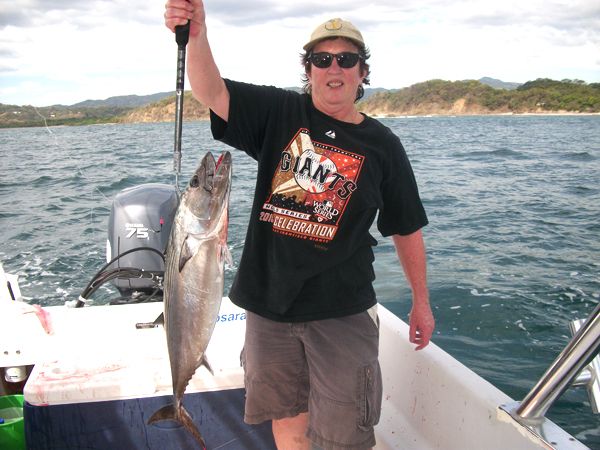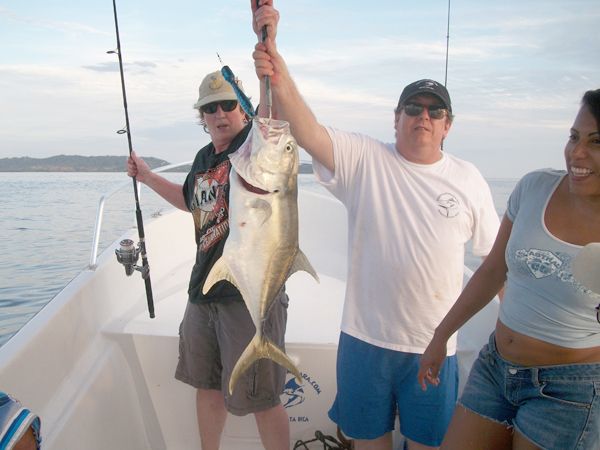 Most importantly Hall of Famer Richmond Phipps had a great time on the Explorer and will certainly be back for some more old-school extreme panga fishing.