Captain David and the 26-foot Explorer welcomed Jay Johnston and his group for an afternoon half-day fishing trip. The California anglers wanted to target Yellowfin Tuna primarily, but the 1pm Sailfish bite proved too alluring so Captain David took it offshore early in the trip.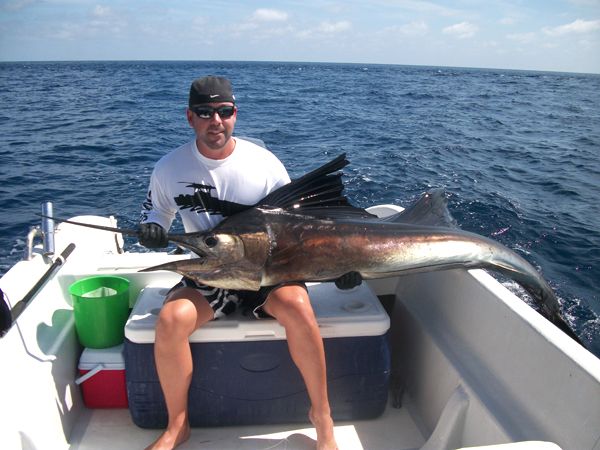 This excellent Sailfish was released unharmed after a brief but vigorous 10 minute fight. Captain David knows what to do when these big fish come calling and he brought this fight to a quick, safe and satisfying conclusion.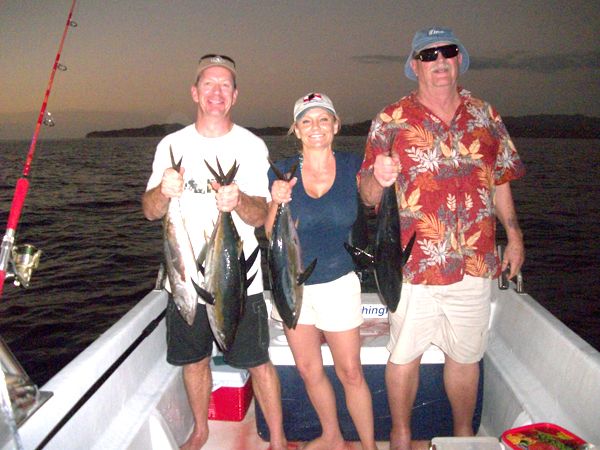 Jay's posse kept their collective foot on the gas once the Explorer returned inshore and anchored up to Pincha Padre. They finished the evening with 10 Yellowfin Tunas weighing between 12lbs. and 20lbs. in the box.
Check out the Wasabi/Soy sauce tray in the right foreground…No one's going hungry in the Johnston group tonight!