After yesterday's amazing 90lbs. score, Chuck Harris, Rick Blackburn, Rick Damron, and Scottie had the Yellowfin Tuna on the ropes for their final day of fishing on the Wanderer. With Captain David on loan from the Explorer and Concierge Numero Uno Manuel on board, they once again utilized 'El Popper' and ceder plugs to present a spread that the Yella Torpedos could not resist.
The first few fish were in the 15lbs.-20lbs. range and they got bigger with each catch. With four footballs in the fishbox, boys were shocked by a line ripping off like it was hooked to an oil rig. A knock-down drag-out brawl ensured, with the boys emerging victorious. Think of it this way… have you ever made this face: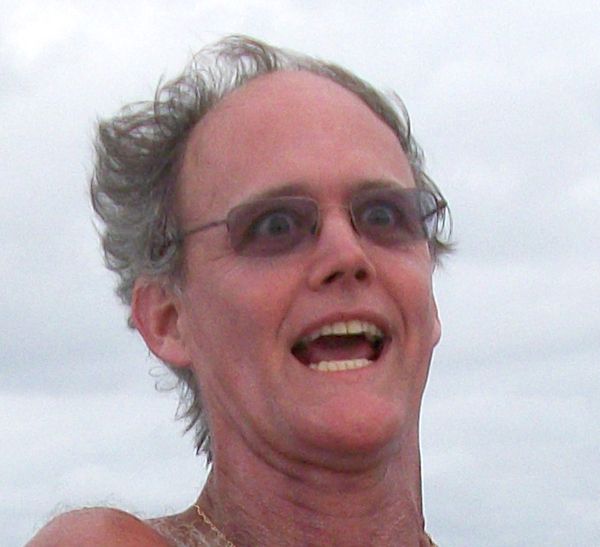 In not, it is because you have never caught this fish: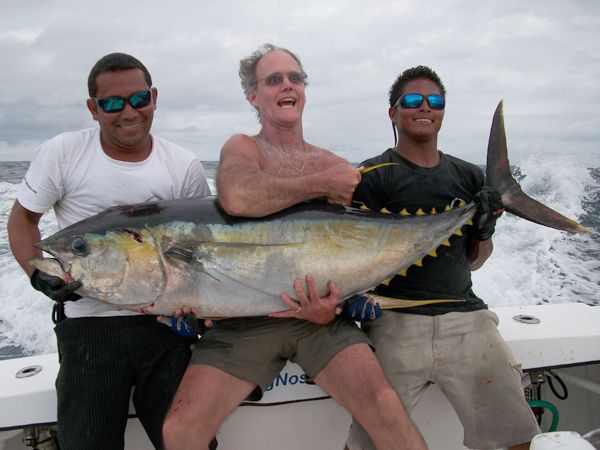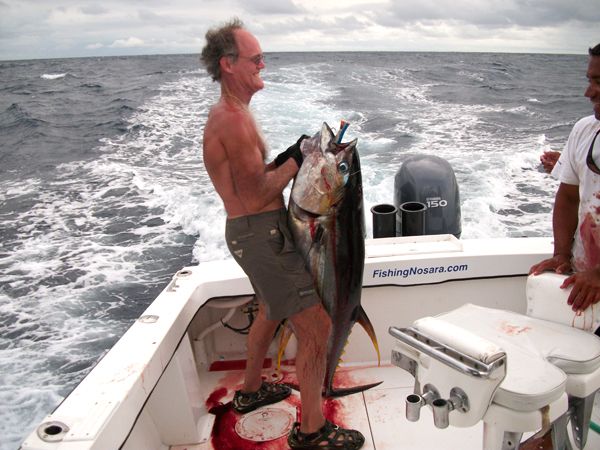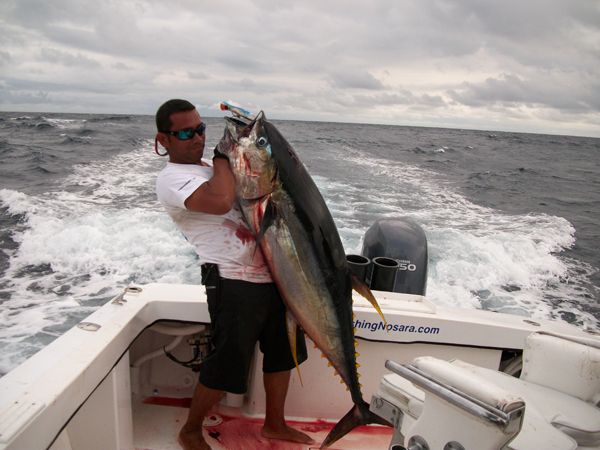 This is a Hall of Fame catch if I've ever seen one…the perfect end to several solid days of fishing on the Wanderer. Give it up for Captain William, First Mate Alex, Mate David and this fine team of anglers!