The Rick Blackburn and Chuck Harris group capped off their intense week of fishing with some near misses on legendary fish, but managed to salvage the day with four Dorados for the dinner table and one more Sailfish release.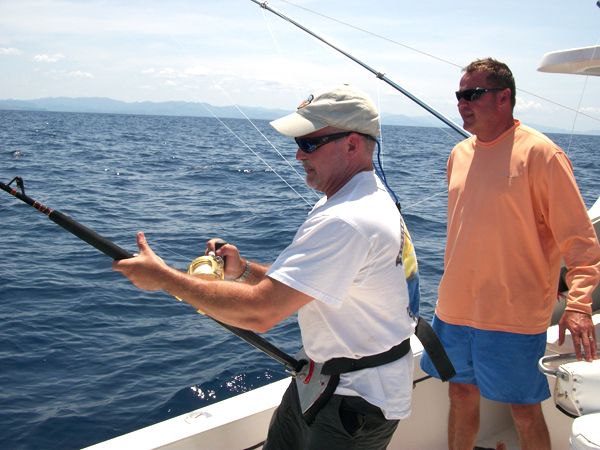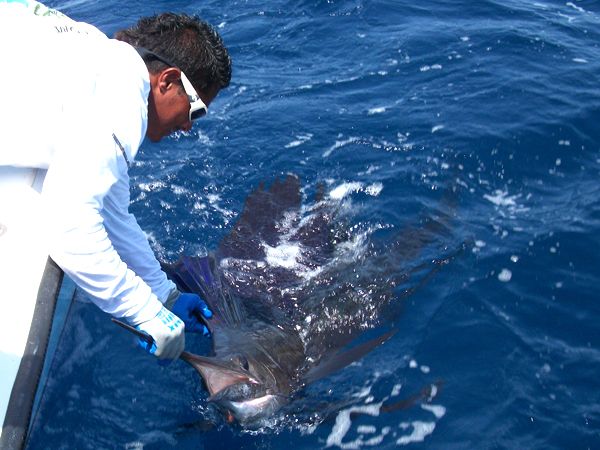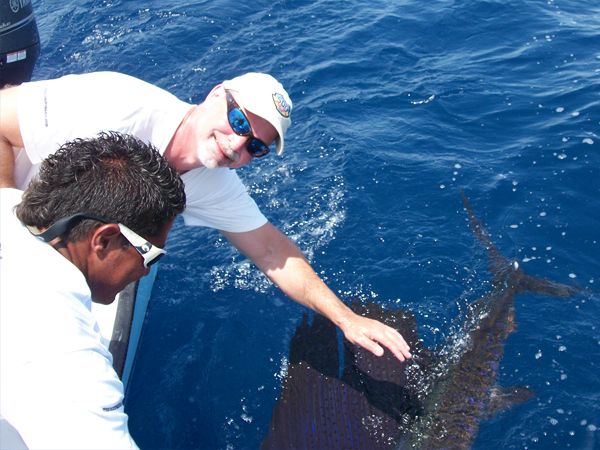 Here's Rick with at the Sailfish petting zoo. They raised a marlin on the teaser but couldn't coax the big girl to eat. Still this was a great conclusion to a very active week of fishing.
You know Chuck had a blast because he has already booked his next Costa Rica fishing adventure…could Chuck Harris be the first three-time FishingNosara Hall of Famer? We'll have to wait and see.