Adam Peacock brought the whole family along for a fish-filled trip on the mighty Wanderer. Citing the short 2.5hr timeframe and some tough offshore conditions, Captain William chose to keep the flagship inside on the very fruitful reefs at Pincha Padre.
This young lady scored first with a nice-sized Wahoo in the fishbox. Shortly thereafter came this little White Tuna which is every bit as tasty as it looks.
The highlight of the morning was this gigantic Amberjack which weighs at least 30lbs. This was Mrs. Peacock's fish from the strike to the fight to the fishbox…you go girl!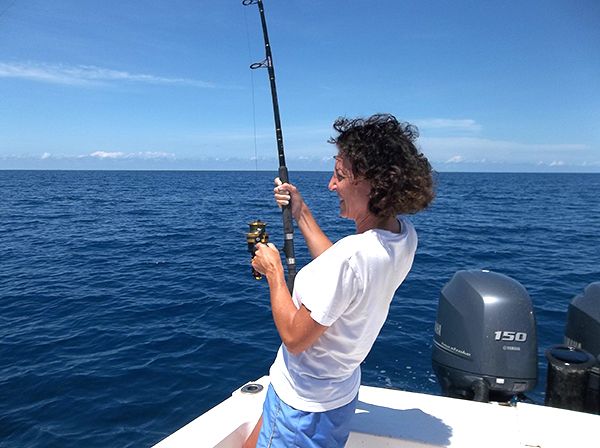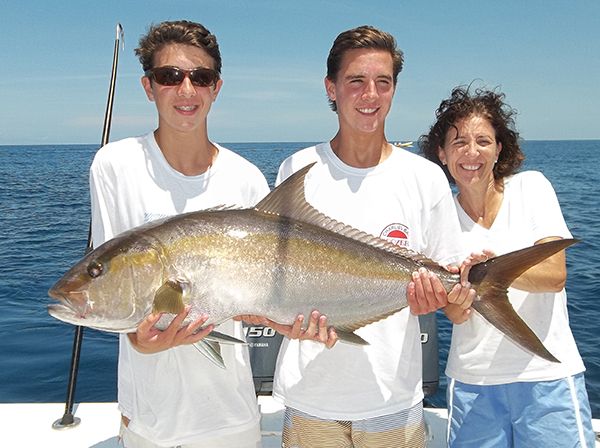 Once again the Wanderer delivers a safe, fun fishing adventure for the whole family.