Dave Priddy followed up his Sailfish release with another two behemoths today. These fish came calling at 9:40 and 10:30 respectively, and neither one could match the mighty Wanderer with Dave on the reel.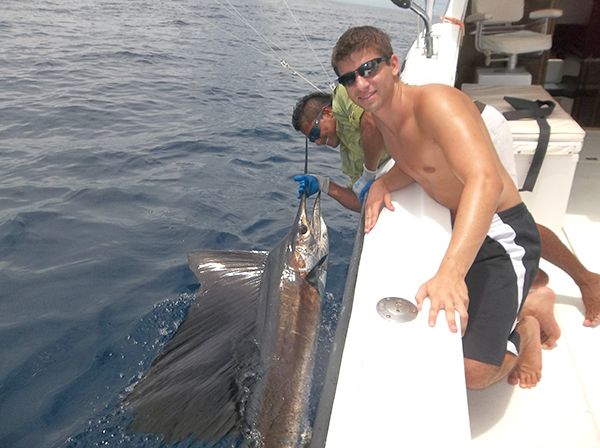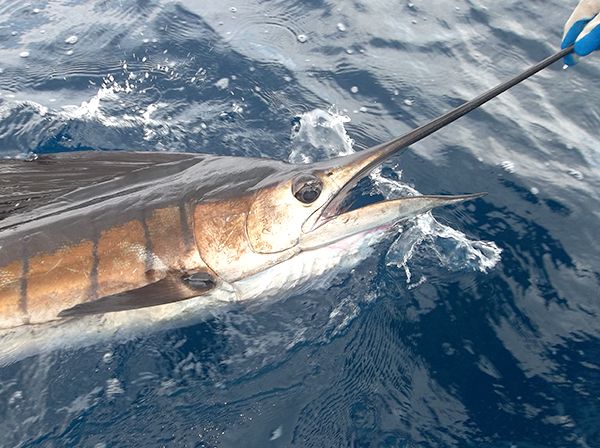 The second fish was potentially a double-header but his hunting buddy escaped.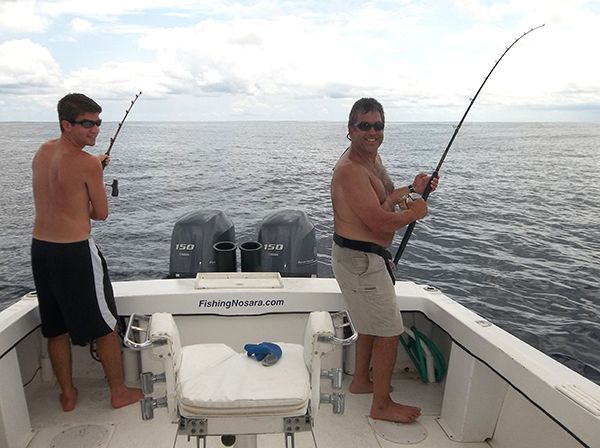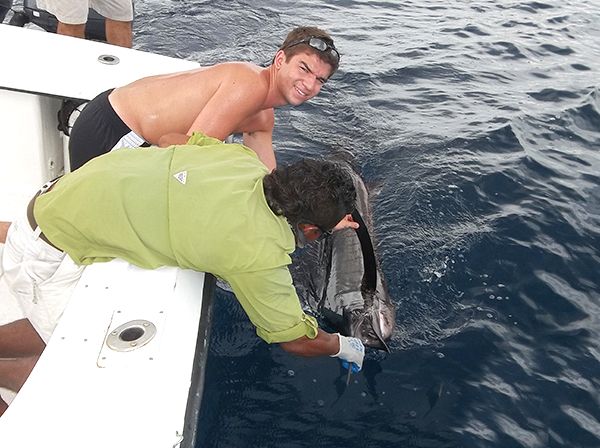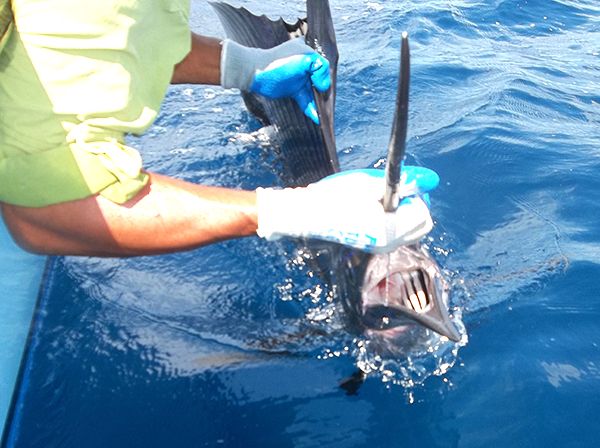 As the half-day trip came to a close they added this tasty Wahoo estimated to weigh between 12lbs. – 18lbs.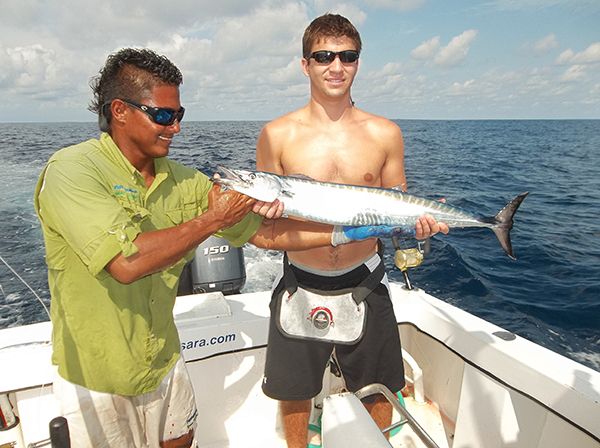 Great work all around by David Priddy and the flagship Wanderer.