As the Ship of Fools Tournament neared, the scrimmage match with the Explorer came at a perfect time. Basically the Wanderer was not about to let the litte brother eat all the food.
After Jack's first sailfish catch on the Super Panga, Captain William came roaring up from behind and immediately put a nice Sailfish on the hook. A short fight and a quick release later and the score was nearly tied with the Explorer holding a slim lead in the form of a Bluefin tuna and a White tuna.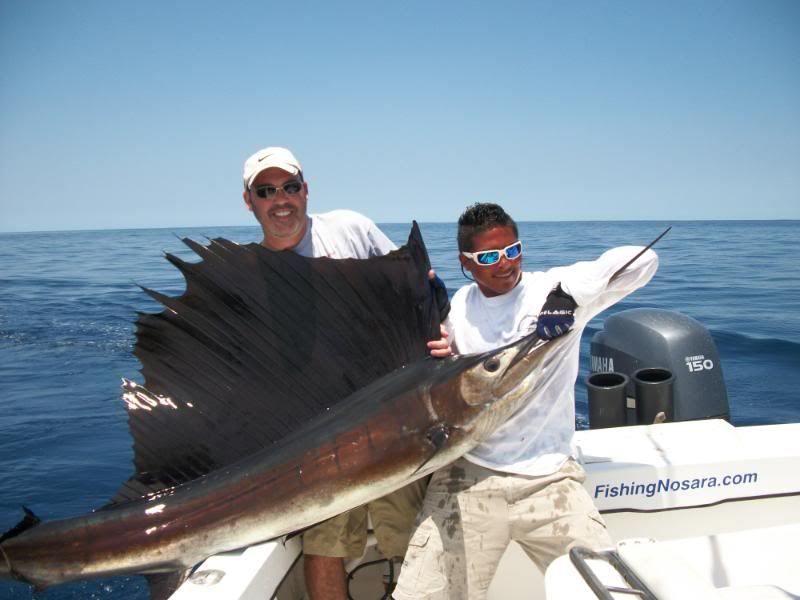 When Alex returned the teasers to the water he noticed that a curious Marlin had popped up about 50 yards behind the boat. He immediately pitched a rigged ballyhoo to the blue monster and set the hook.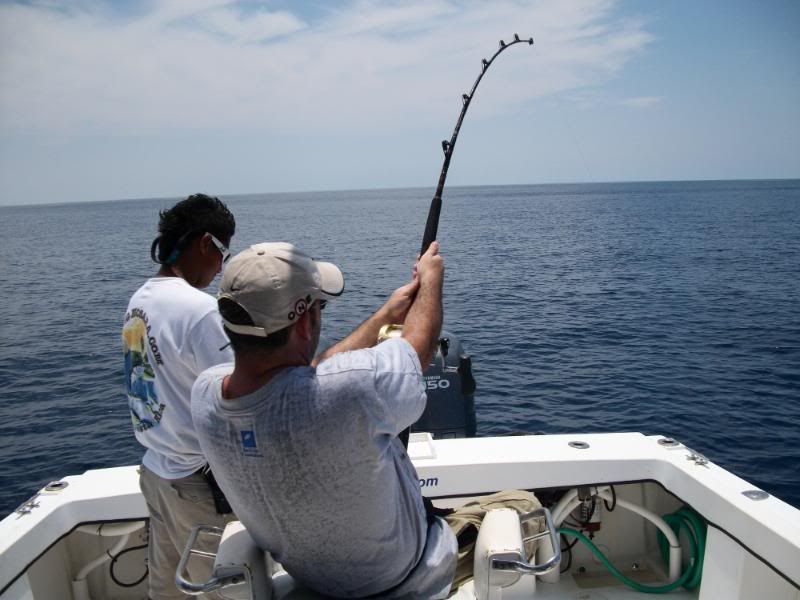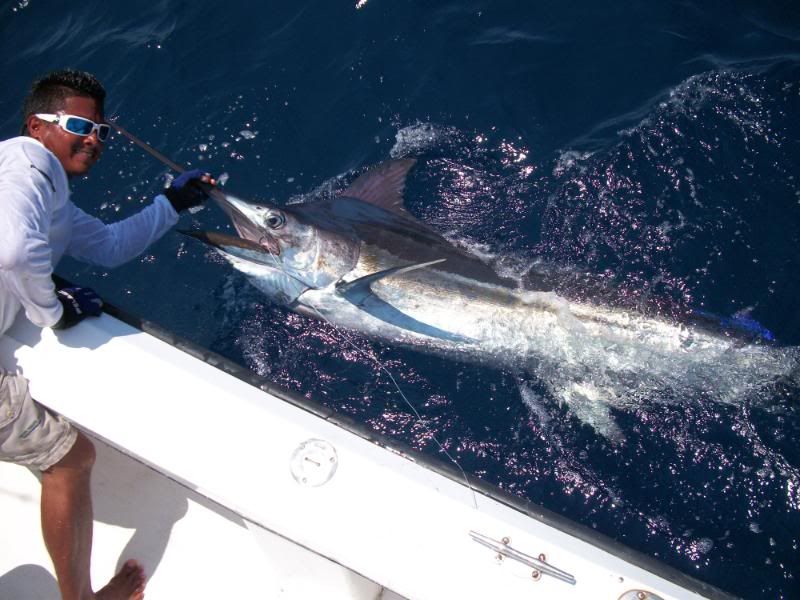 So the Wanderer won the scrimmage, but the ability to share spots and tactics certainly helped FishingNosara find its way to the leaderboard come tournament time.