The same team of expert superstars from The Explorer Story and The Wanderer Story took a break from boat building to fabricate a trailer rack for FishingNosara's 13′ Ocean Kayaks. Granted, as car guys this is right in Jack, Craig, and Matty's comfort zone.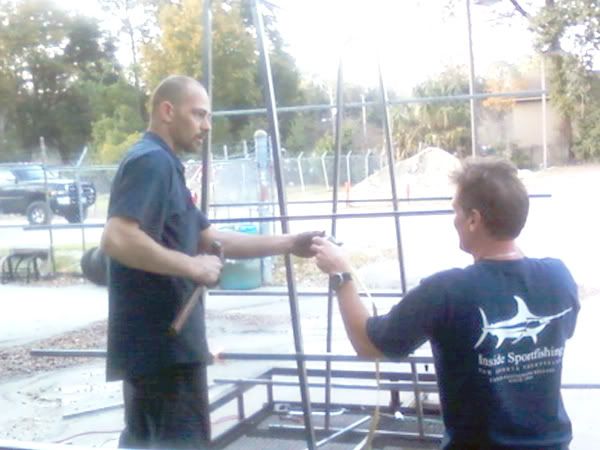 Take a look at the progress from a stock 8 foot trailer to a spiny, menacing, Road Warrior-esque battle wagon. This beast should be in Nosara sometime next week and be in full time service shortly thereafter.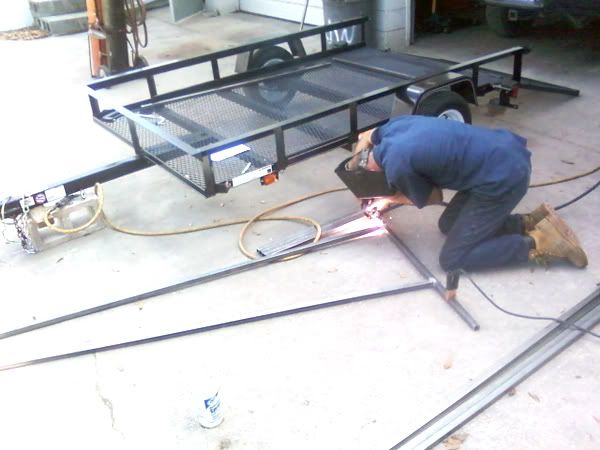 Craig got in on the action and brought his old-school approach to bear on the cross-members. Even though we have power saws, he cut them all with a hacksaw and achieved perfectly equal lengths and nice flat corners. Can't teach Experience kids!
Of course Jack has been welding for many years and this project was no challenge to his mammoth skills with the metal whip. From race cars to boat trailers, Jack has many successful welds under his belt.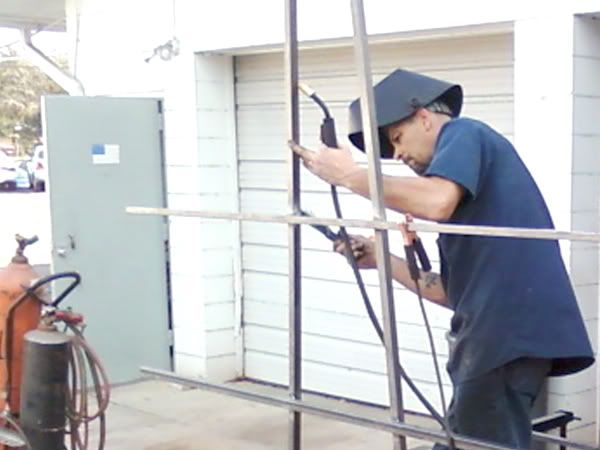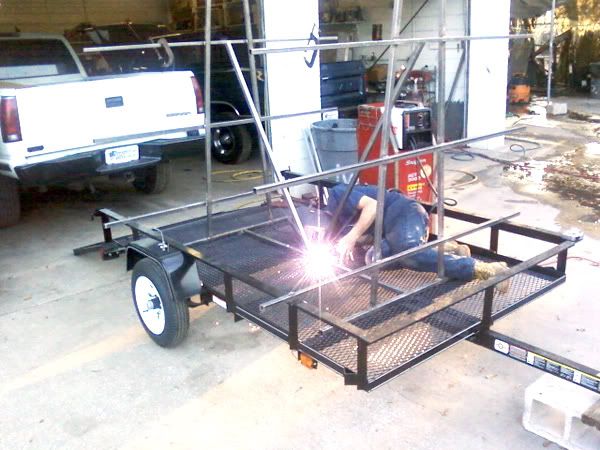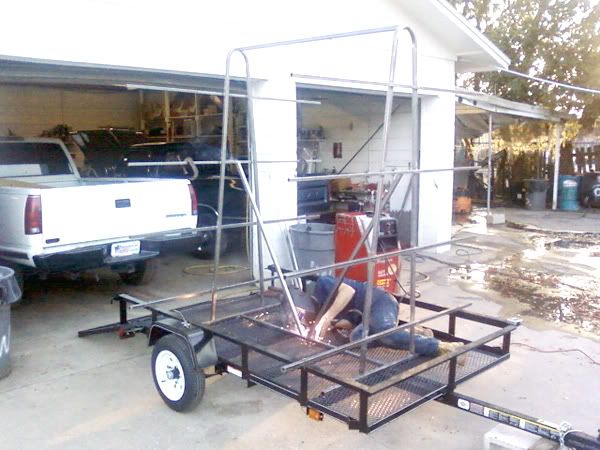 By adding crossmember support to the stock trailer we estimate that the carrying capacity is double the stock load. Also the superstructure can be removed in a few minutes to allow for more utility from the trailer.
Despite the modifications and extreme attention to detail, this whole project took only one day of fabrication with a second day allocated for painting. Great work from the Dream Building Team!