FishingNosara made a great splash at the Ship of Fools Tournament held in our home port of Garza, CR. This tournament focuses on Marlins and Sailfish and features some of the best captains in the area plus attracts big money fishing teams from around the world.
With bragging rights on the line, we decided to up the ante by enlisting Captain David and the Explorer which put us on the smallest boat in the field. The more conventional choice would have been Captain William and the 32′ Wanderer, but the blue beauty was already booked by clients Kenny, Woods, Morgan, and Dave.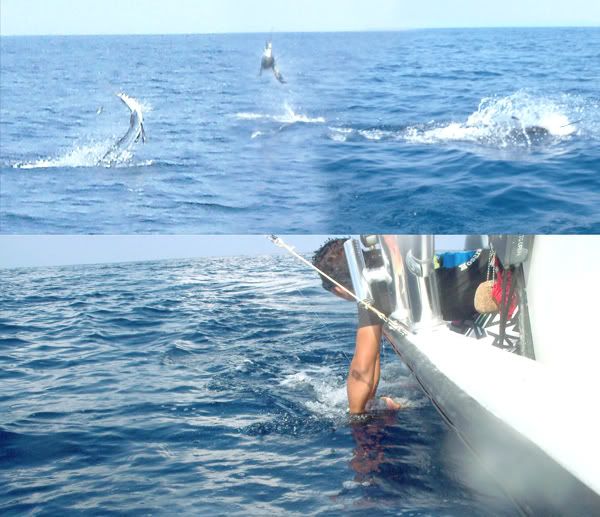 The Explorer roared out of Garza with authority on the morning of March 26 with fresh lines, new baits, and AC/DC's "Hells Bells" blasting from the newly-installed stereo system.
The awkward glances from the other boats turned into admiration as the 26′ Super Panga lit up the scorecard with this Sailfish release, the first of the tournament.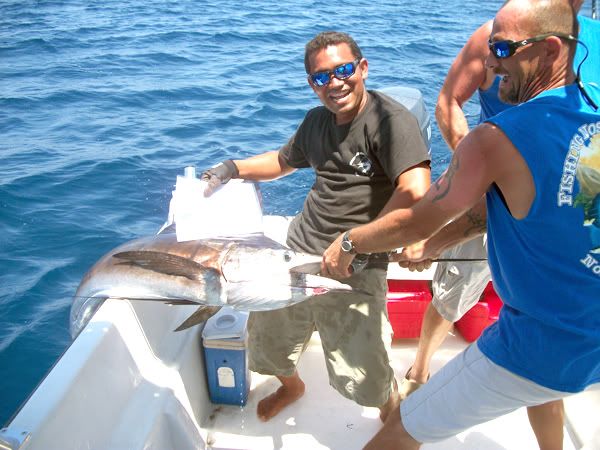 By midday several other boats were reporting billfish releases and the Explorer slipped down the standings a bit. However, the boat reporting the most billfish releases was not one of the other tournament boats…it was the Wanderer!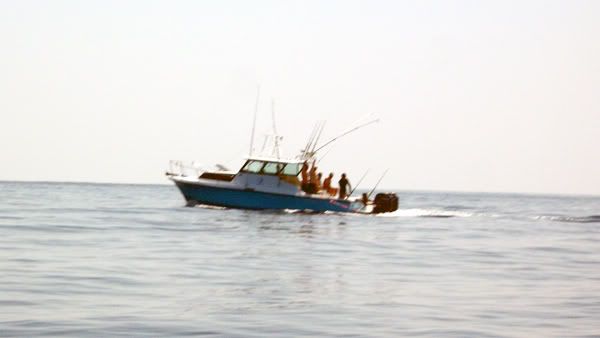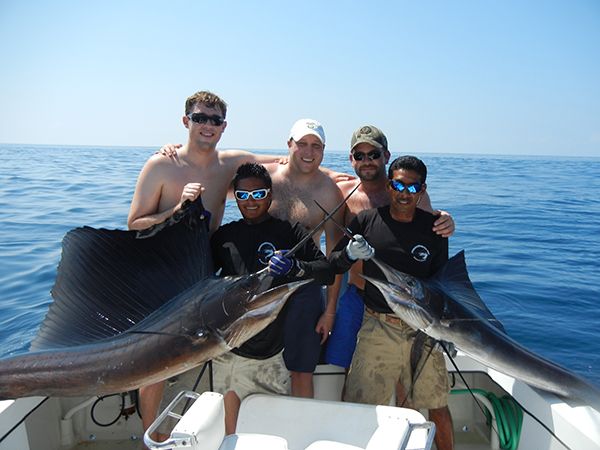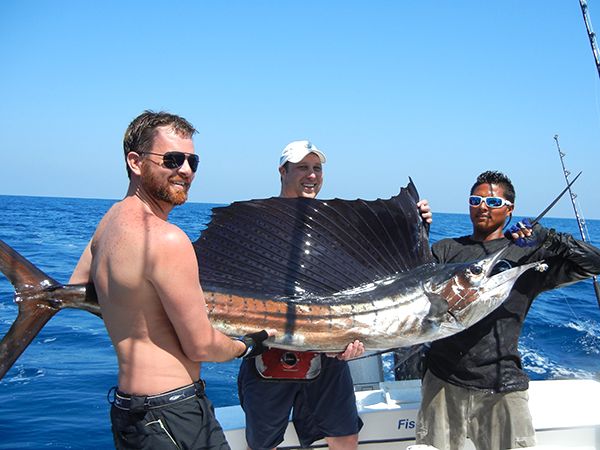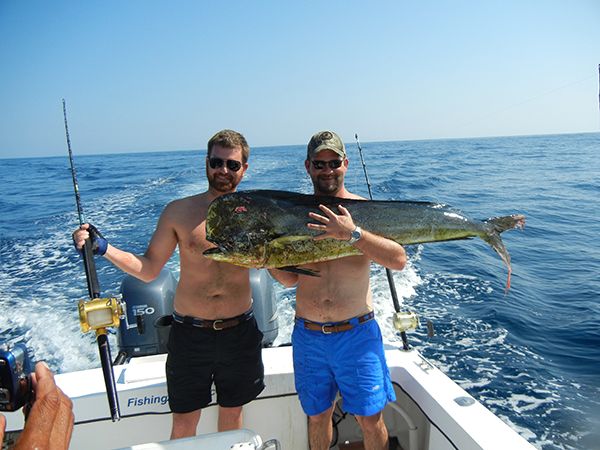 We took this shot from the Explorer while Alex, William, and the boys on the Wanderer were reeling in a Marlin fresh after releasing a sailfish. By the end of the first day, the Explorer was in the middle of the pack and the Wanderer would have been winning (if they had been entered in the tournament, that is).
The second day was similar to the first. We had a nice Sailfish release early in the morning, then missed on a few nice fish. The Explorer caught a nice Roosterfish but unfortunately this tournament did not offer any points for that species.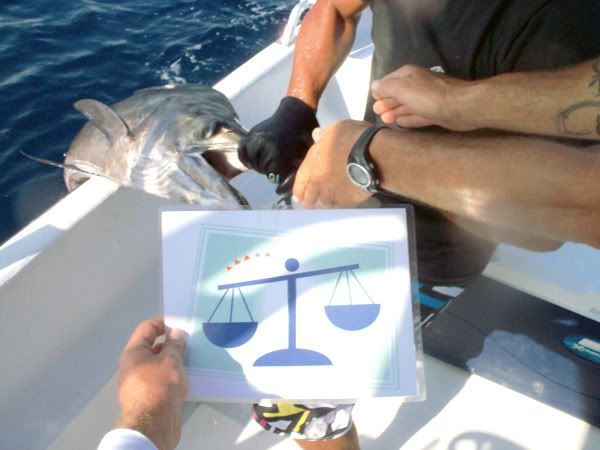 In the end, the Explorer finished in fourth place with 200 points. The Wanderer would have unofficially come in second with 825 points over the two days.

Most importantly was that all the boats and crews came to respect a 26′ Super Panga capable of catching monster fish over 20 miles offshore. We have been saying that this boat has the capabilities of a 40+ foot craft since the beginning, and the Ship of Fools Tournament was  our chance to prove it.
Great work by Captain David and the whole FishingNosara family.