"Thats a lot of work, I am curious to know if you have calculated the amount of weight you have added with all that glass and resin?
I am also wondering why you did not use non woven biaxial fabrics to save weight and improve the overall strength? You could have also used a light weight fairing putty to fill the low spots on the deck and skipped that final layer of matte.
It seems like you guys are doing more work than you need to but I will give you tons of credit for taking on the job. Good luck and keep them pictures coming."
-Dave Meyers, Florida Sportsman Forum Senior Member

January 30, 2012 – Day 296
Hi Dave,
Thanks for the reply! You are totally correct that the approach we are taking with the nose seems extremely overbuilt, and common wisdom tells that a lighter nose / bow means a softer ride, better gas mileage, and less horsepower required to get up to plane.
We currently have a boat almost identical to the Discoverer in service down in Costa Rica and the front deck has been a constant source of concern in our specific application. We keep this boat (the Wanderer) in the water year-round tied off to a mooring point and last year a freak set of waves swelled into our harbor at Garza Bay.
The Wanderer incurred serious damage from this event as a rouge wave came over the back, filled the cockpit, and sprung the whole boat up on her nose. When it crashed down, here was the result: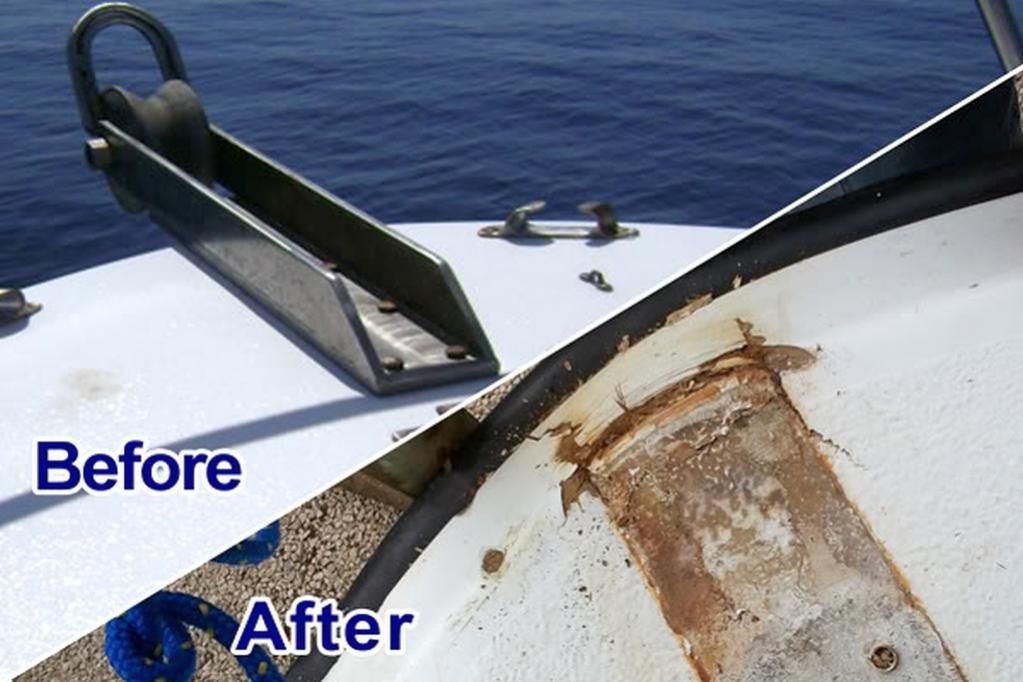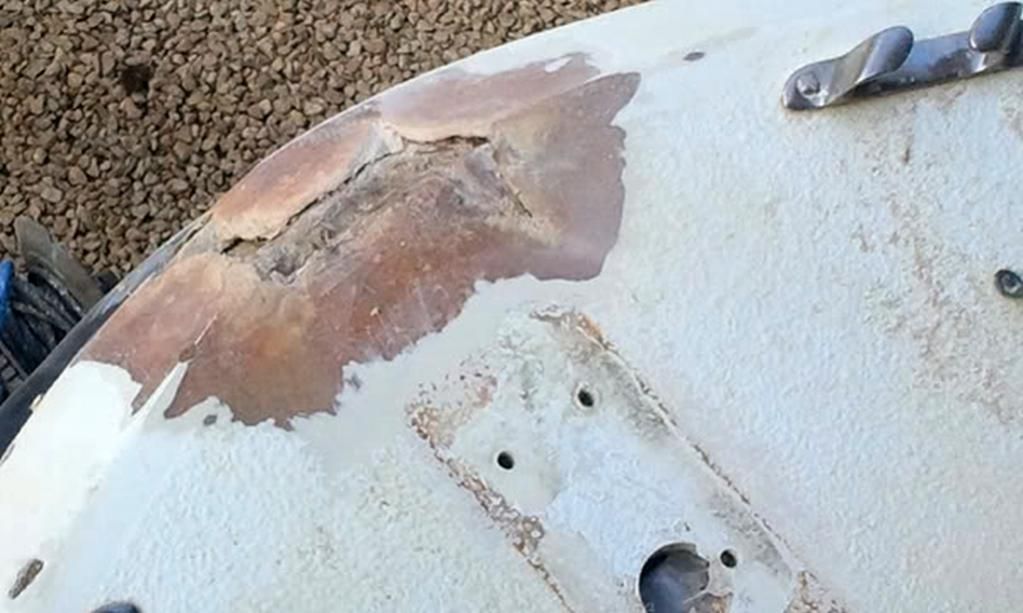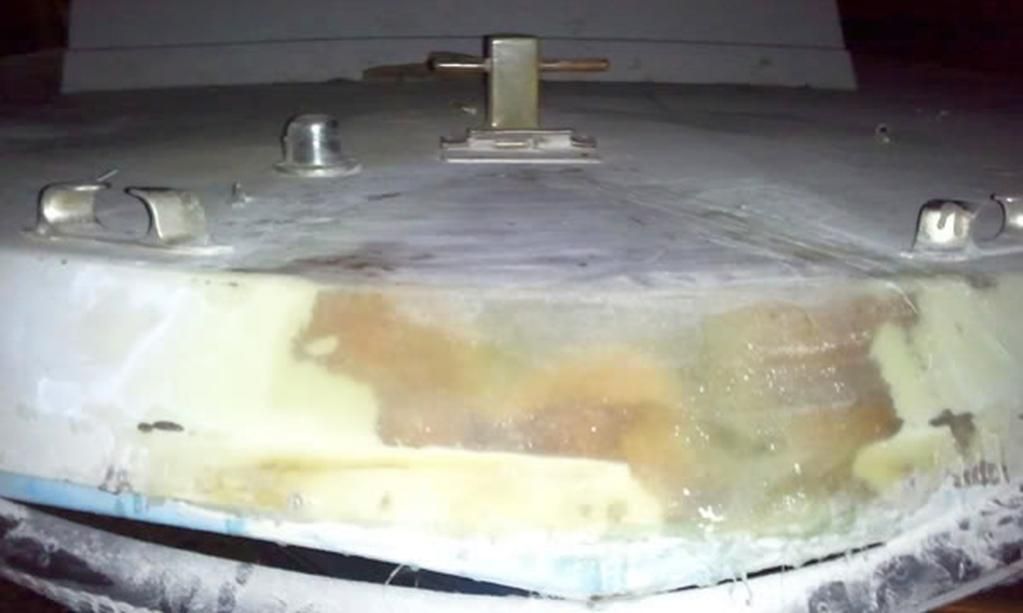 Also as a charter boat we have come to expect the unexpected when it comes to client behavior. Sometimes we have hardcore anglers want to sight fish off of the bow; other times we have 10 yoga students who want nothing more than to hang off the bow and look at dolphins: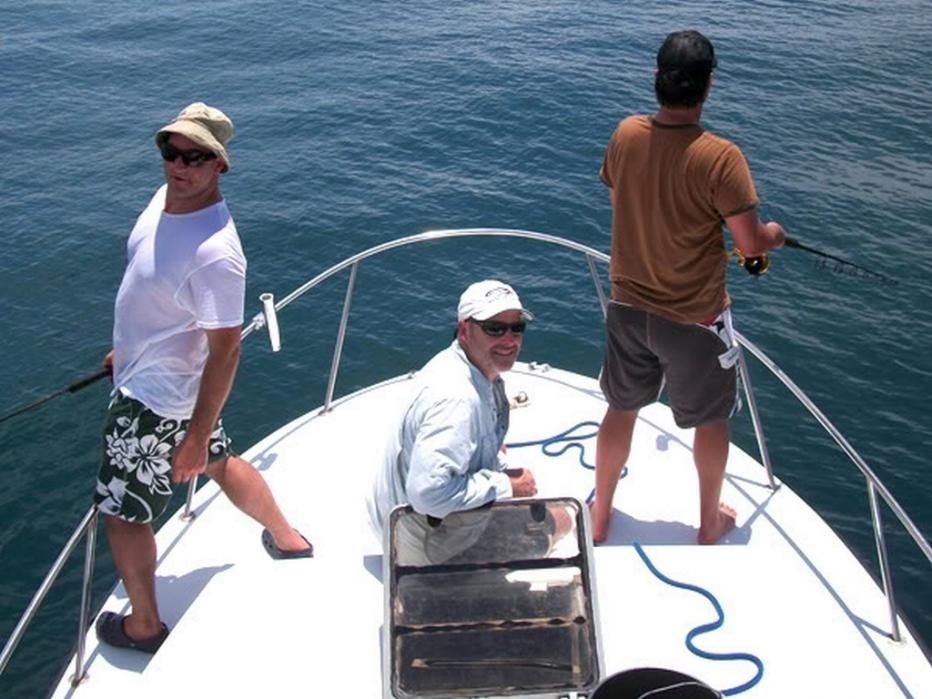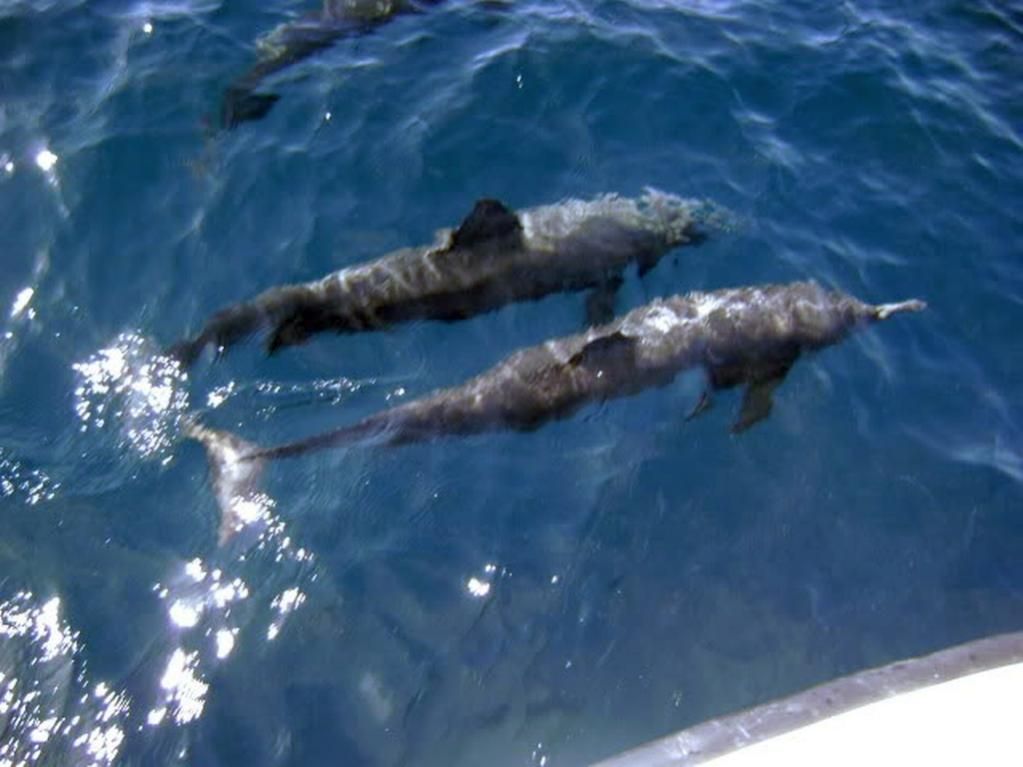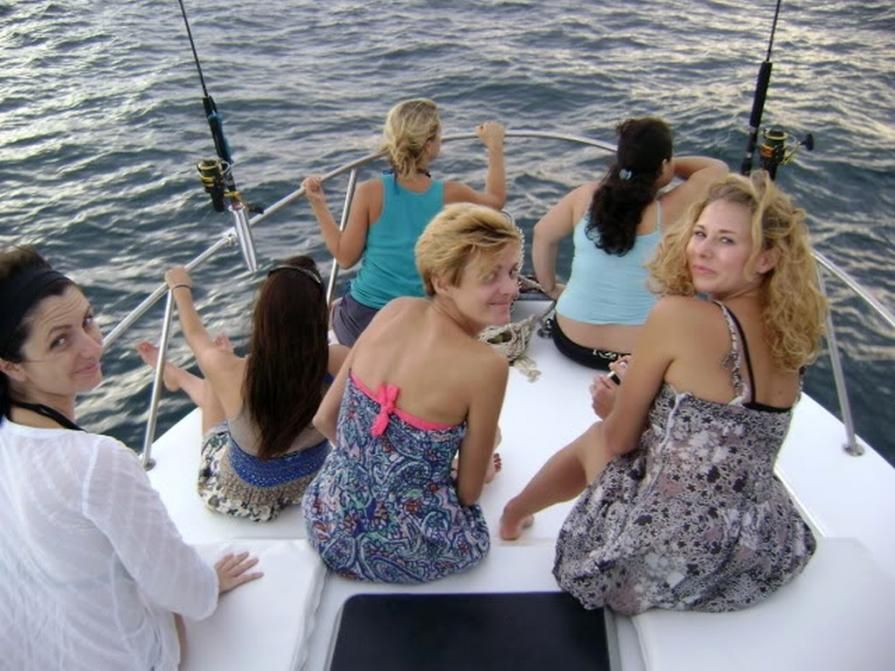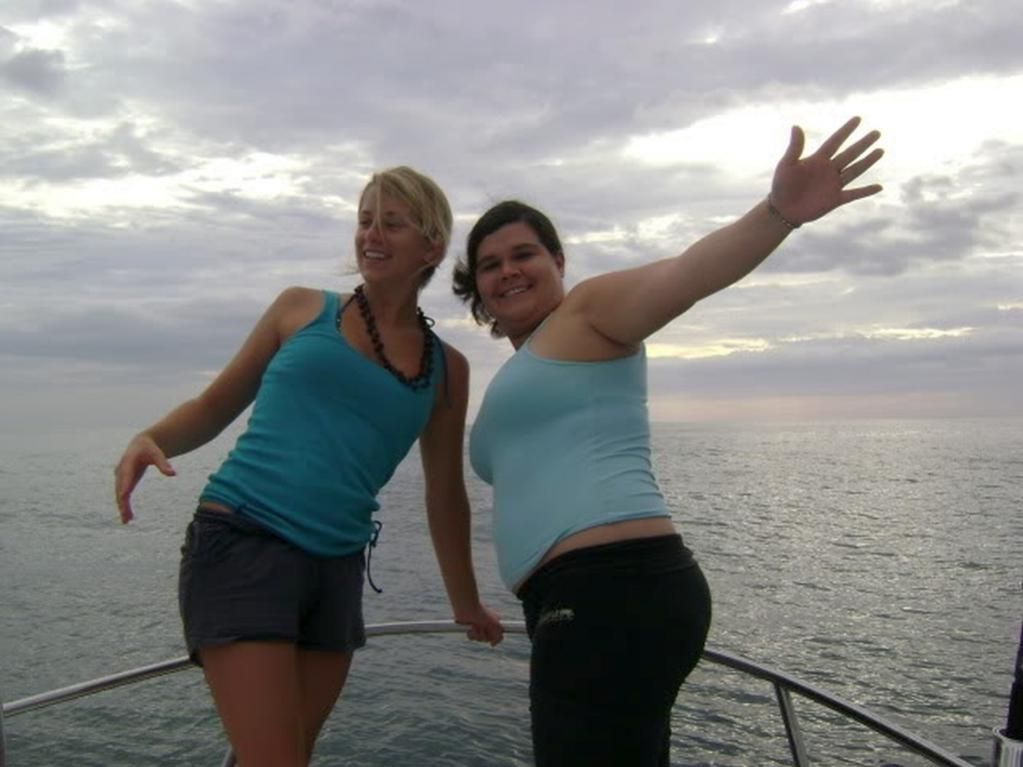 The Wanderer has taught us the value of having a strong foredeck because the unexpected is always right around the corner for us. Read the details on the whole in-country repair process here: Wanderer repair – September 2011
As for the weight issue, we have a very short ride to the blue water (less than 6 miles) and never need to exceed 25 knots even during tournament time. With the Discoverer I figure we have added approximately 75 pounds to the nose so far and will probably end up just short of 100 pounds added by the end of the process.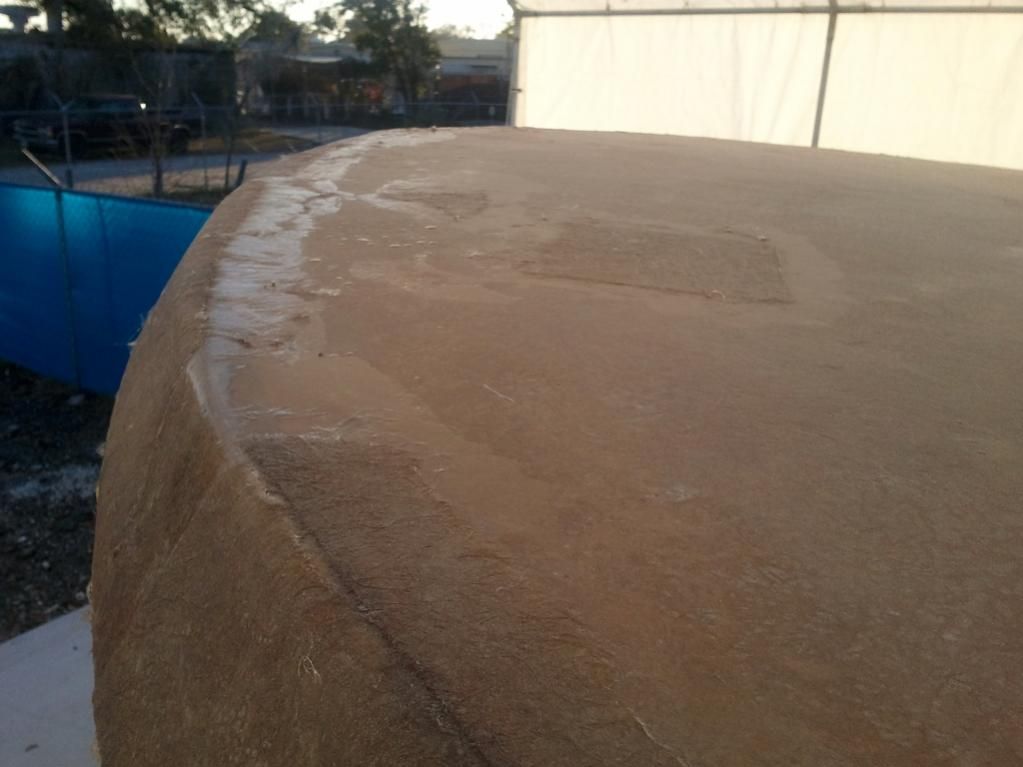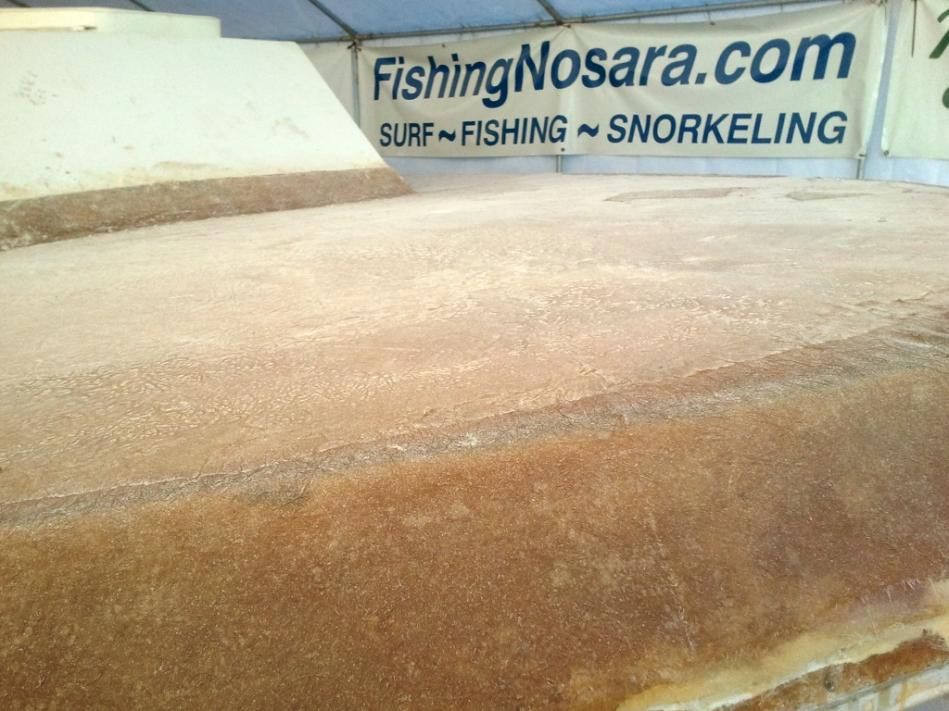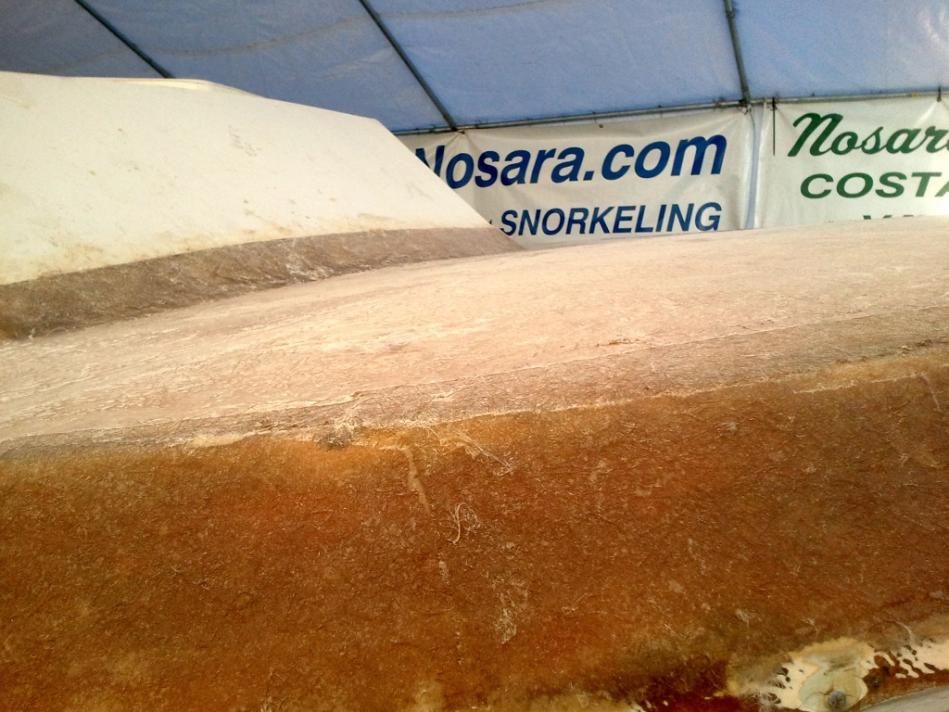 As for the finish work, you are also right that we could use either a lightweight fairing puddy or even a micro balloon mix to fill the low spots rather than fussing with whole sheets of fiberglass mattes. However in this case we are trying to replicate the materials that are available to us in Costa Rica.
You see our area is so remote that there are no legitimate boat suppliers. The only materials we can acquire locally for repairs are standard polyester resin/hardener and matte. The best way to make sure that we can easily repair this foredeck with local materials is to only use locally-available materials from the start.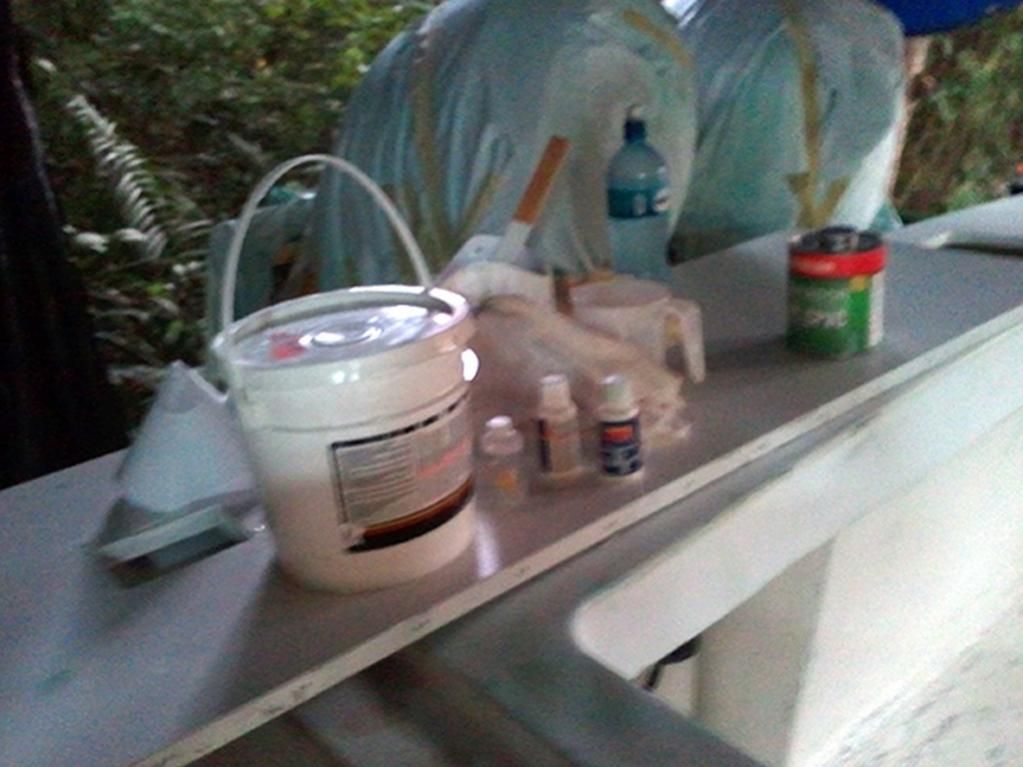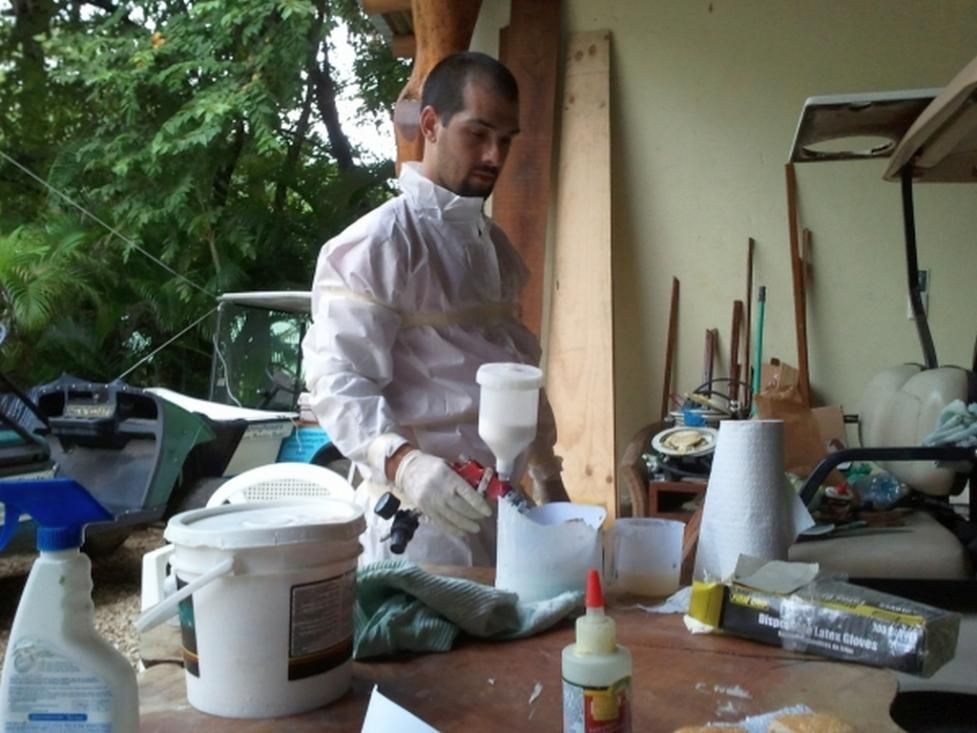 Another example of this is our choice to spray gelcoat rather than marine paint…you can't find good marine paint anywhere in Costa Rica, but gelcoat is available in almost every hardware store. Here is a link to our last gelcoat spraying escapade: Wanderer Refit – September 2012
It seems like you guys are doing more work than you need to but I will give you tons of credit for taking on the job.
You are totally correct, and thank you for the kind support. We will keep the pictures coming and should be spraying gelcoat soon. Here you can see that Captain Jack has plowed ahead with prep-sanding the interior and the cabin. A little more clean-up and a few more repairs and we will be throwing material at her in the next few weeks.