Great first day at the Southeast US Boat Show. Our free raffle for the trip to Costa Rica has already created a buzz around the park, plus have had lots of interest in T-shirts and hats.
Of course, the real event today was the bikini contest. Here is the winning gal (sorry for the grainy photo; I was jostling for position with about 50 other people).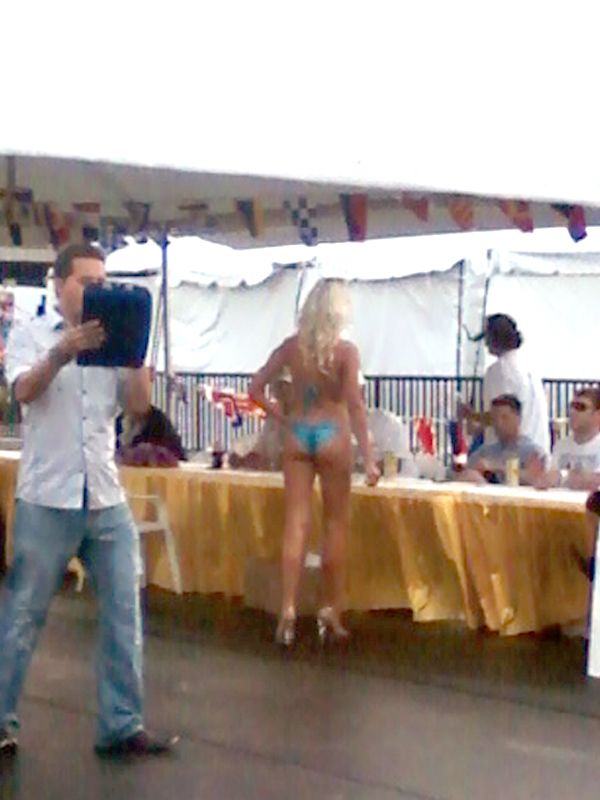 All told we are having a great time. C'mon down and see us this weekend!