Finally, many readers sent comments on Captain David's beautiful rod rack he built for our vintage Safari cart last month.
First Mate Alex (who is an amazing carpenter in his own right) wasn't about to let his good friend get the best of him, so he set out on his own woodworking mission.
The result is this beautiful rod holder to mount to the Wanderer's fighting chair.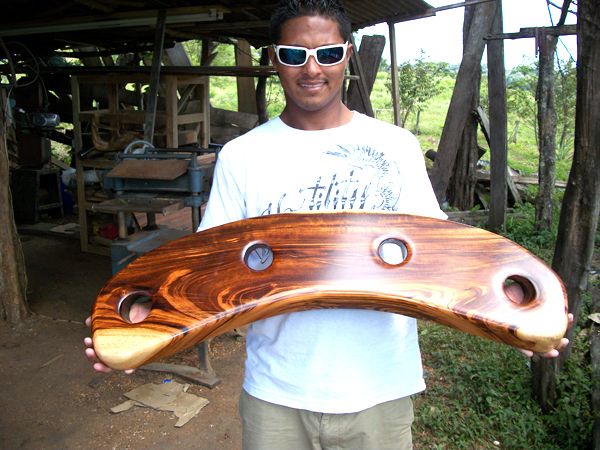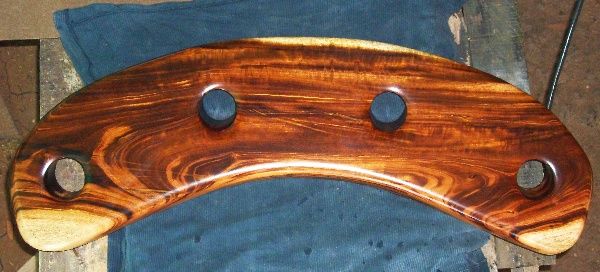 Two things to notice here:
1.) I was just at the St. Pete and Ft. Lauderdale Boat shows and I did not see this level of woodworking craftsmanship, even with all the big-money boat builders in attendance.
Between the wood grain and the stain this piece has a finish that looks a mile deep.
2.) Ya gotta love a guy who does this on his day off! For a man who puts in 12-hour workdays on the water to sacrifice his own time shows Alex's dedication to his boat and the FishingNosara team.