Greater Jacksonville Kingfish Tournament – July 17-23, 2011
FishingNosara and Nosara Paradise Rentals were super-stoked to be a sponsor and exhibitor of the 2011 Greater Jacksonville Kingfish Tournament once again. This tournament is the mother of all Kingfish Tournaments and FishingNosara has pulled out all the stops for this great week of fishing.
A free trip to Costa Rica was raffled to one lucky winner. Also we were running a complementary shuttle service in our brand-new 6 Passenger Safari Cart from the parking lots to the main tournament entrance.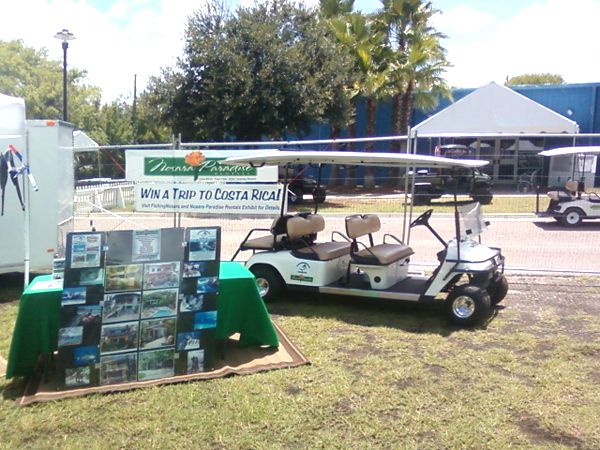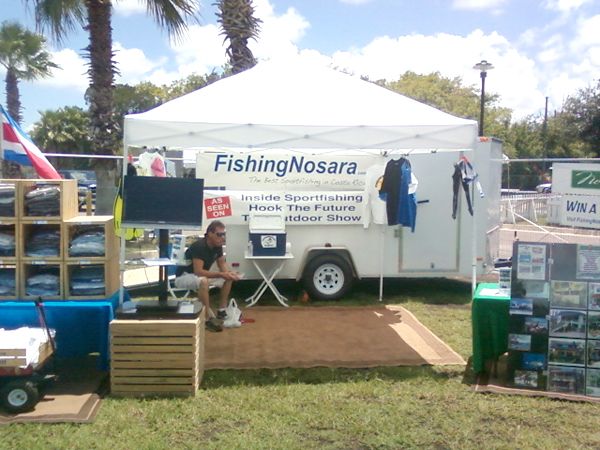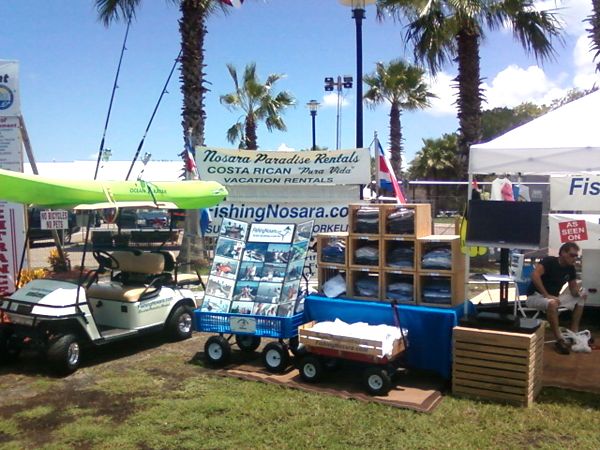 Of course there we were loading people down with coasters, coozies, hats, shirts and tons more promo items. But the biggest moment of the weekend was this cover shot from the Florida Times Union: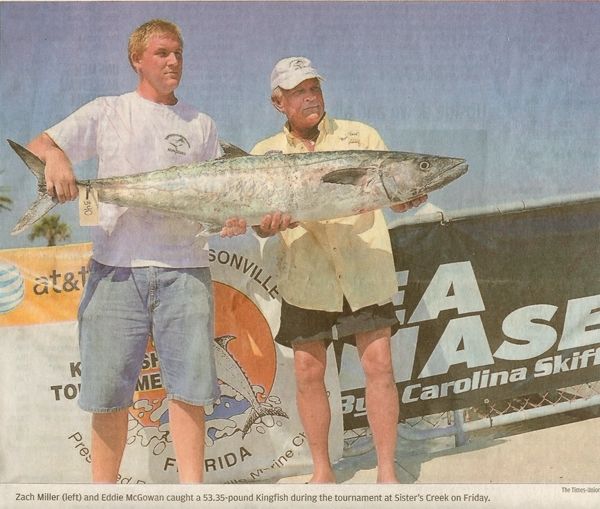 Nice shirt and hat fellas!
What an great weekend for all the Jacksonville-based friends and family of FishingNosara! Both our sponsored boats made it to the leaderboard and the big winner was one of our favorite clients from the 2011 season.
Captain Jack on the Drifter II made his first run in the tournament and weighing in a nice 15lbs. Kingfish. With over 250 boats in the event and only 50 reporting to the scales, Captain Jack effectively is in the upper fifth of Jacksonville anglers in the tournament.
Over on the Fishtastic Craig Sutton, Mate Andrew Herbenick and Paula Price had rough luck the first day, but saved the weekend with a 28.75lbs. Kingfish that put them in the top 20. Great performance from a boat that always catches fish.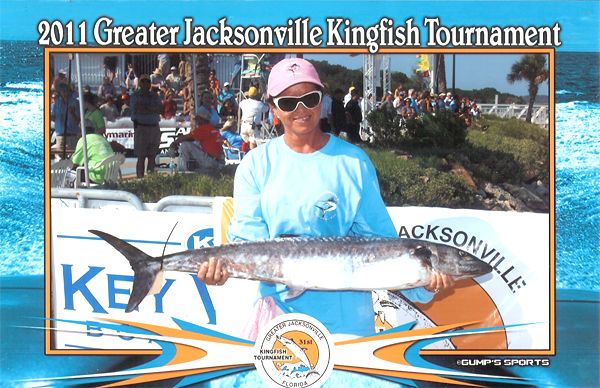 The big winner was none other than Eddie McGowan on the Tail Chaser. You remember Eddie, right?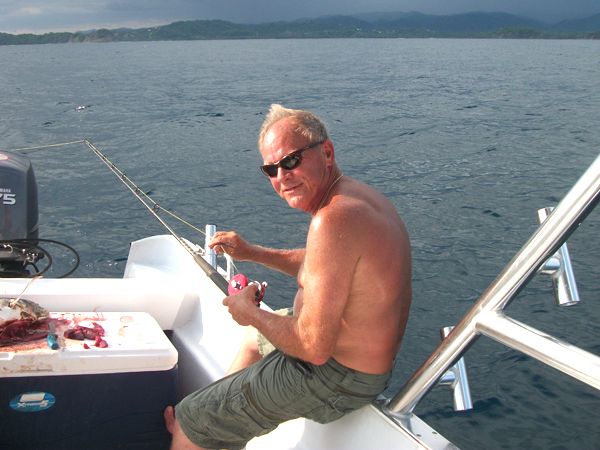 Just a few short months ago Mr. McGowan had a fantastic week of fishing with Captain David on the Explorer. Clearly the time with a world-class angler like Captain David had an effect on Eddie and helped him win his first major Kingfish title.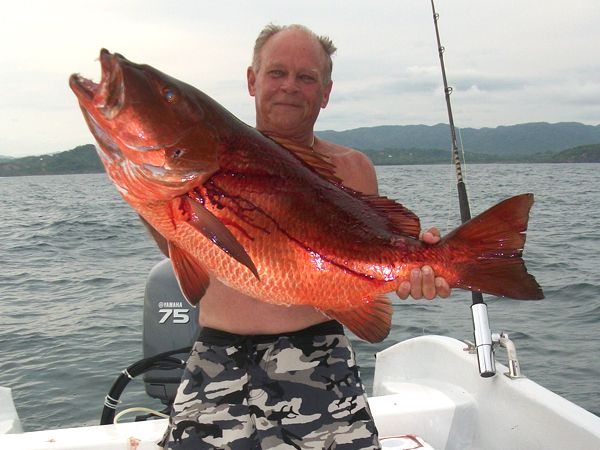 Captain David sends along his best wishes and is very happy to hear of Eddie's great tournament winning catch. Great work by Eddie McGowan and the rest of the FishingNosara team!