FishingNosara and Nosara Paradise Rentals were excited to raffle off a Free Trip to Costa Rica this weekend at the Southeast US Boat Show in Jacksonville, FL. It was a thrill to be supported in the local media with TV, radio and newspaper advertising courtesy of the Florida-Times Union. Check out the love:
Matty was among the first vendors on the scene at Met Park, so naturally the FishingNosara trailer found its way to the best spot in the venue.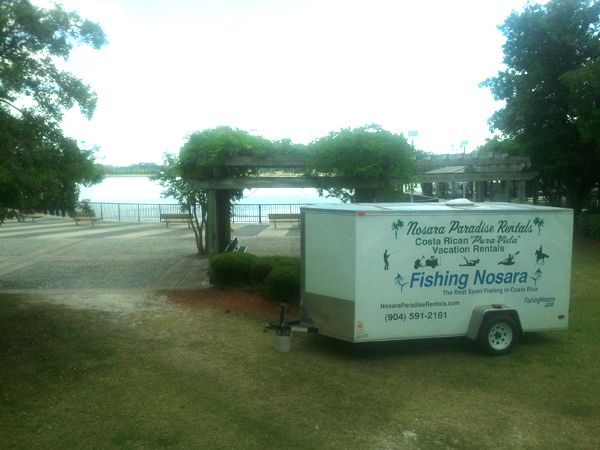 We partnered with our friends over at Mid Florida Golf Cars to provide site transportation for the show staff.
This also gave us the opportunity to unveil our newest Safari Carts complete with custom paint scheme by Craig Sutton of All Jakd Up Motorsports.

We've named this color Purple Passion Pearl, and trust me that heads will turn once these get to Nosara. The Six Passenger version was used to transport the contestants for the bikini contest.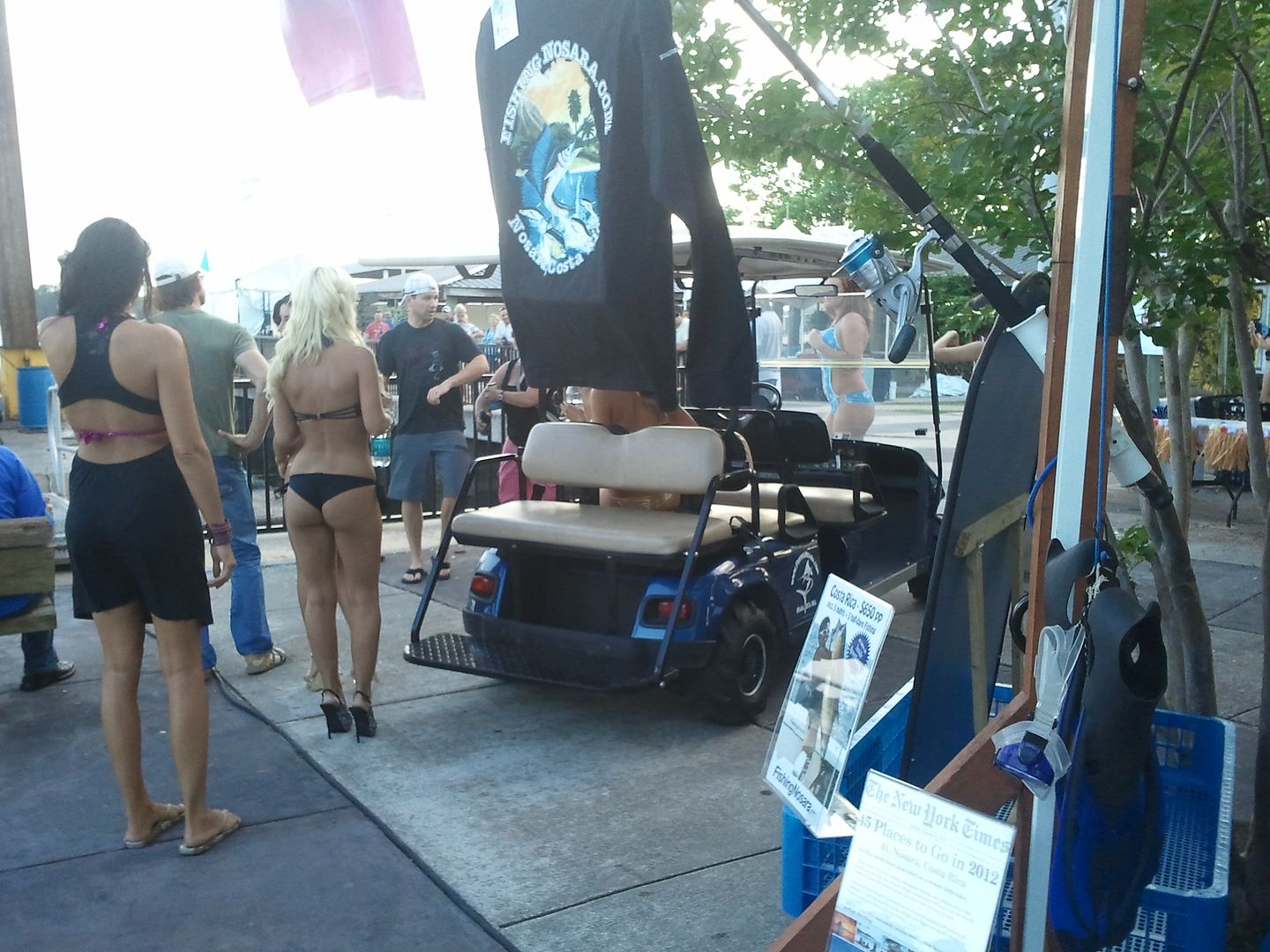 Once the event got rolling Craig and Matty were beset on all sides by great prospects and would-be raffle winners. Seems like everyone in Jacksonville signed up for a free trip to Costa Rica!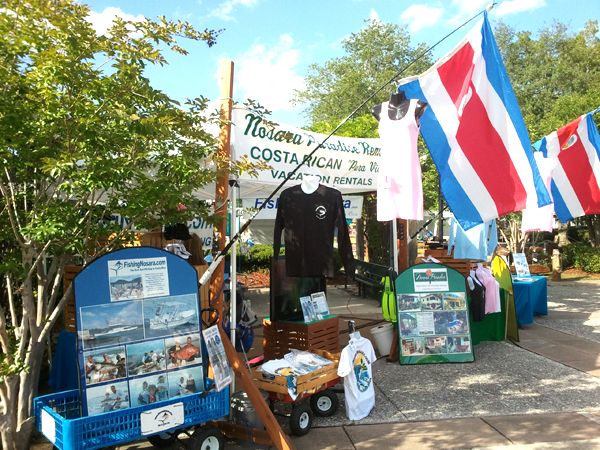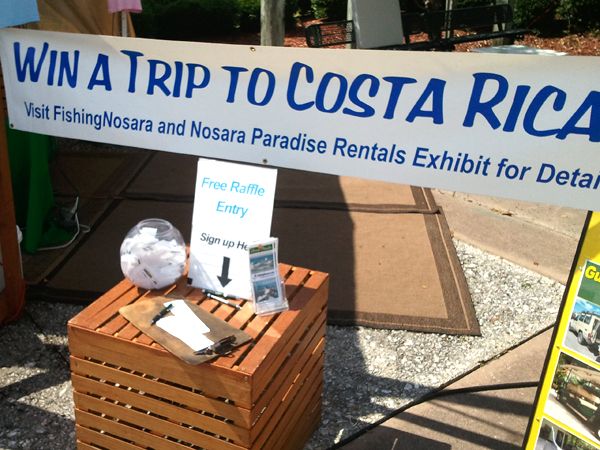 There were threats of rain on the second day of the show, but it was mostly nice weather for the whole event. The wind compromised our flagpoles, so Craig acted quickly to improvise a method to keep our flags in the air.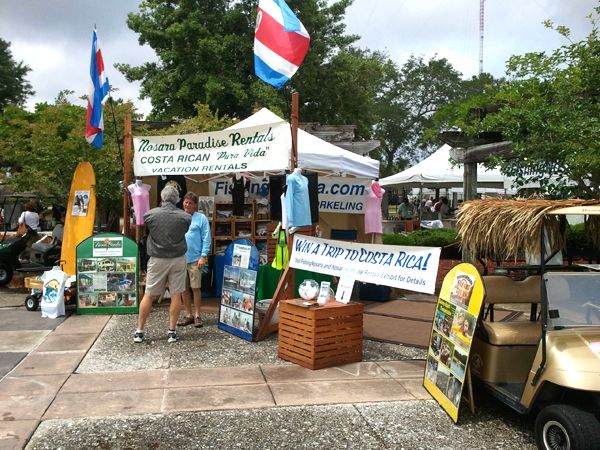 The rain did little to damp the spirits of the crowd who enjoyed live music, great food, and cold beer all weekend long.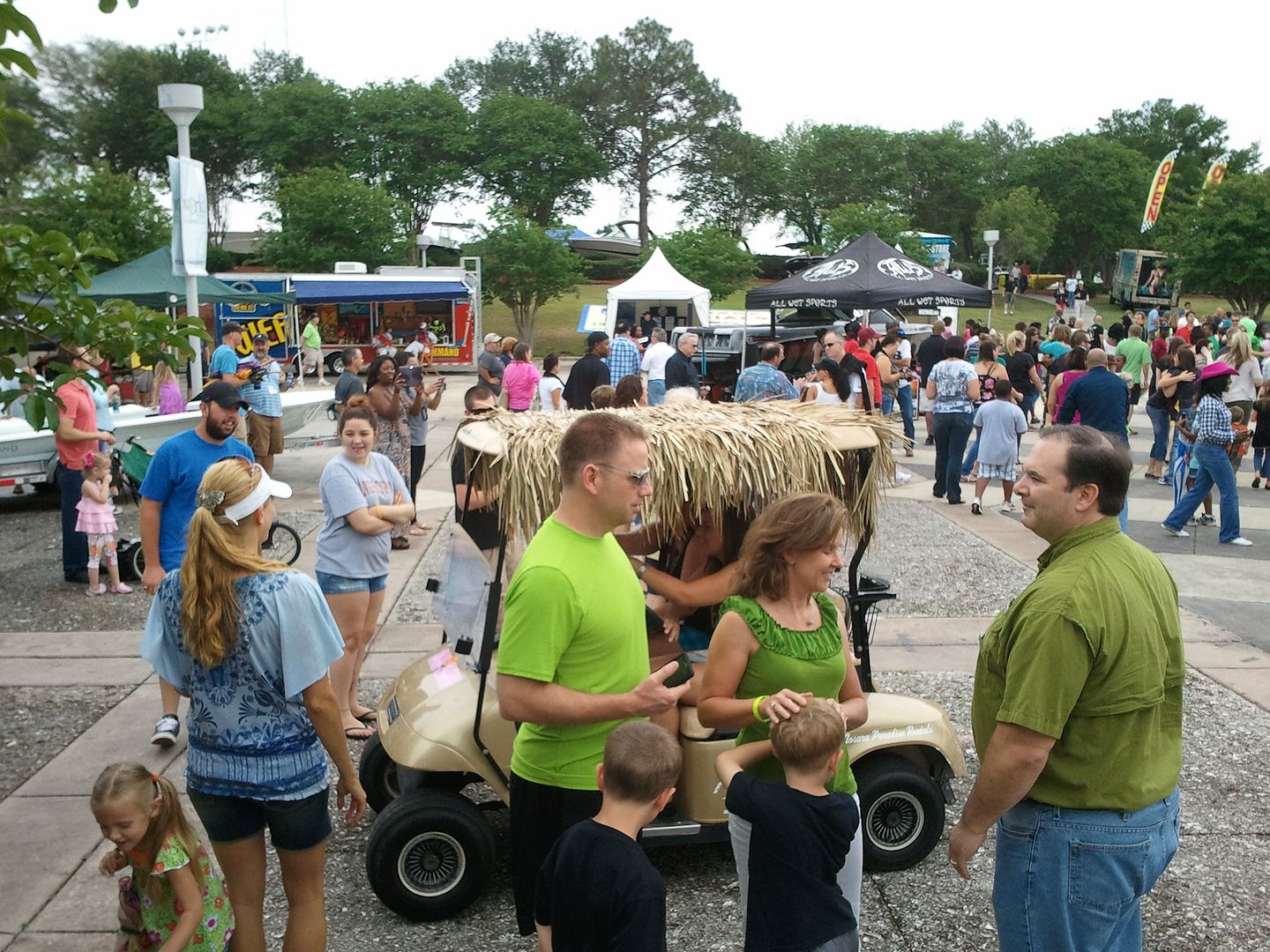 We are pumped to announce that the winner of the free trip to Costa Rica is Wendy B., a nurse here in Jacksonville. She has been contacted and is currently getting her arrangements in order for the big trip.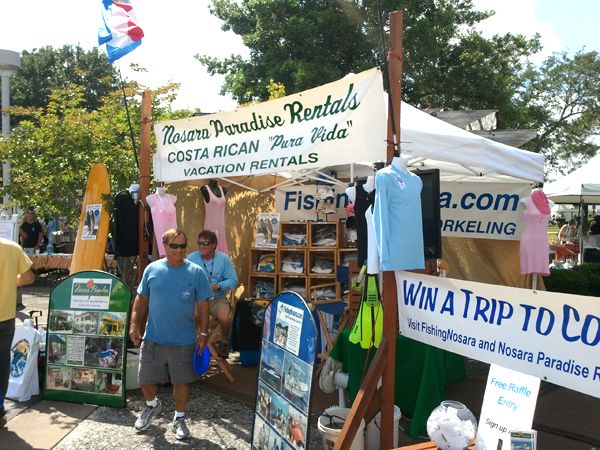 All told it was a great weekend with some great folks. Big thanks to Stephanie and Jimmy of Current Productions for putting on a fantastic boat show.