Jennifer and Adam Mott got the season started right with a pair of Sailfish releases on November 5. However they really flexed their angling muscles on the local billfish population today.
Captain William didn't have to take the Wanderer very far to find the clean blue water and the Sailfish with hungry like wolves when First Mate Alex and Captain David (on loan from the Explorer) put out the spread.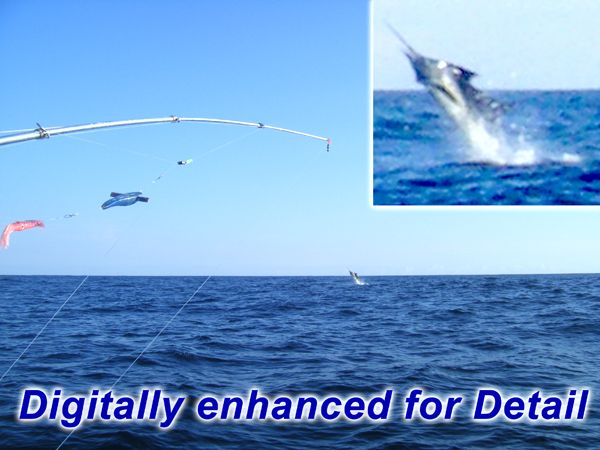 The first bill came shopping right down the exhaust alley and Mrs. Mott was all over this fish. With Captain William assisting on the stand-up fight, Jennifer released the first Sailfish of the day.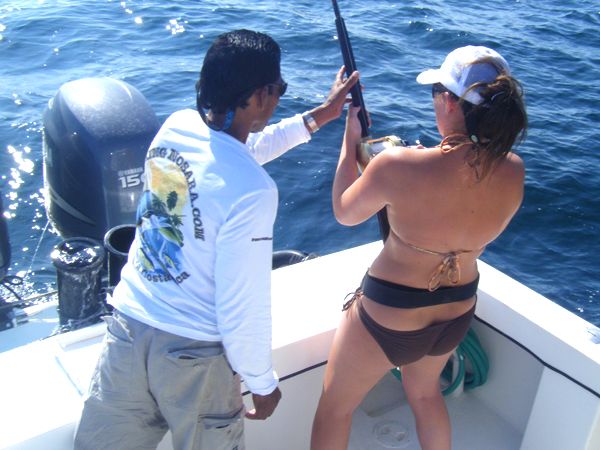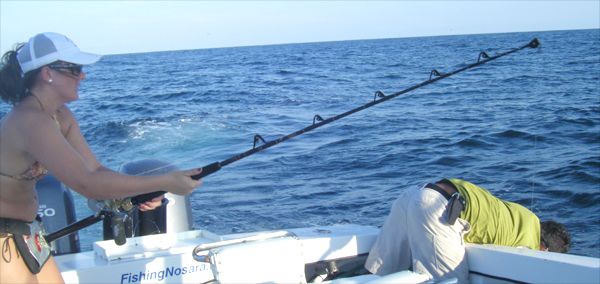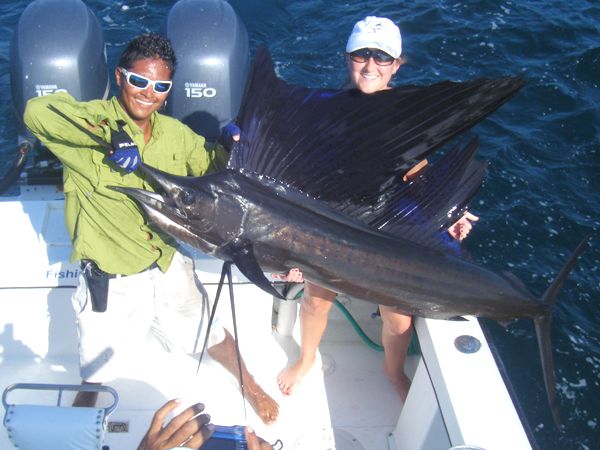 The Sailfish were thick as thieves and Adam Mott was ready to lay down the law. The next monster came barrel-rolling through the spread but was no match for Mr. Mott on the reel.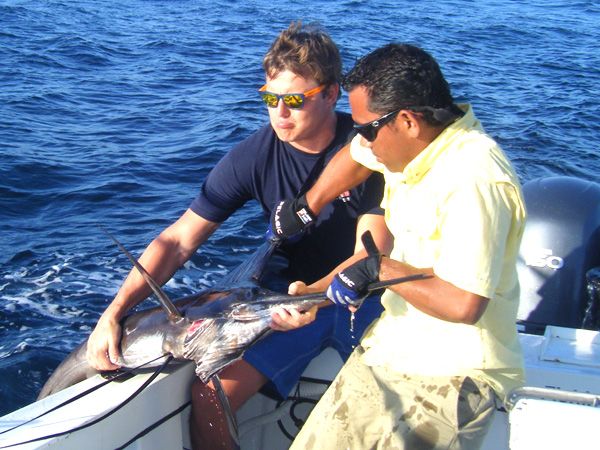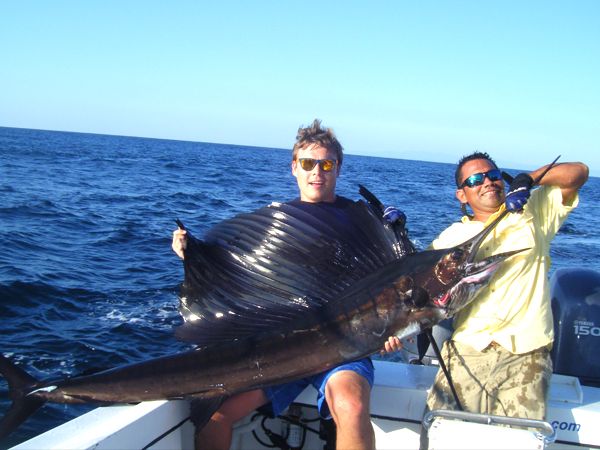 Adam and Jennifer weren't stopping at two releases this time; they stayed on the fish and had two additional Sailfish releases.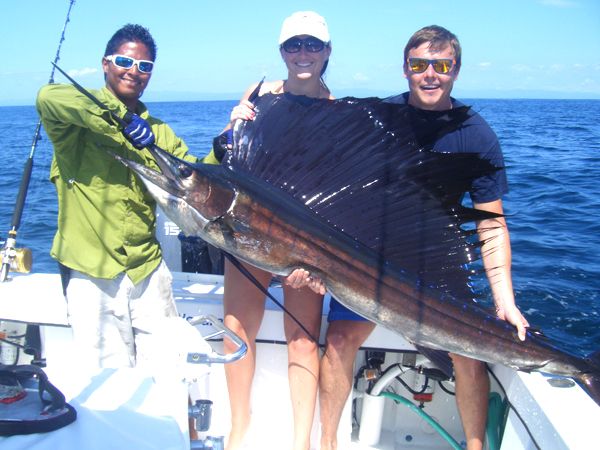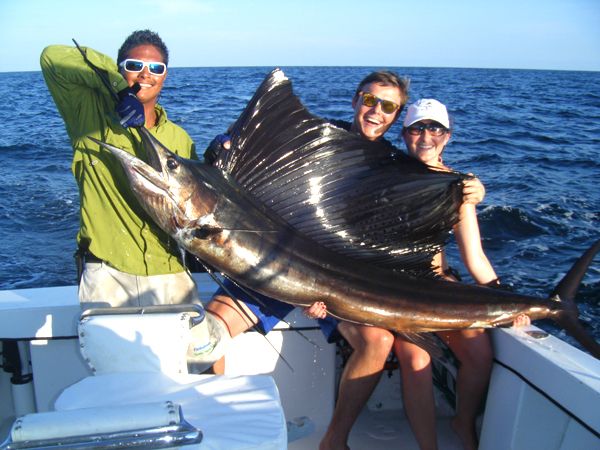 This brought their scorecard for the week up to six successful Sailfish releases. Great work from the Bradenton, FL based husband and wife fishing team!