Captain David had an amazing trip with client Jake Davies from New Smyrna, FL and his posse. You know it was a good day when you take this kind of picture: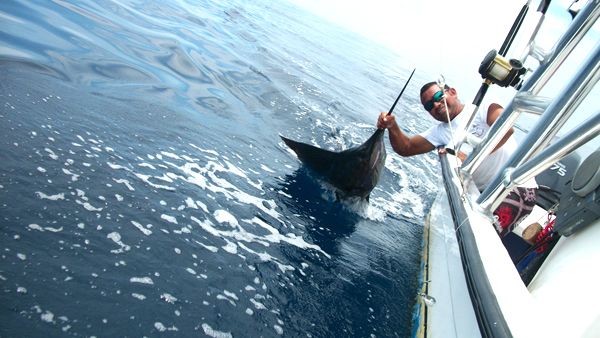 They headed offshore early in the morning and stayed on the Sailfish as long as they were biting. Using the high-speed trolling tactic and lots of strength on the reel, Jake's group had four releases on five potential hits. Great fishing for these guys!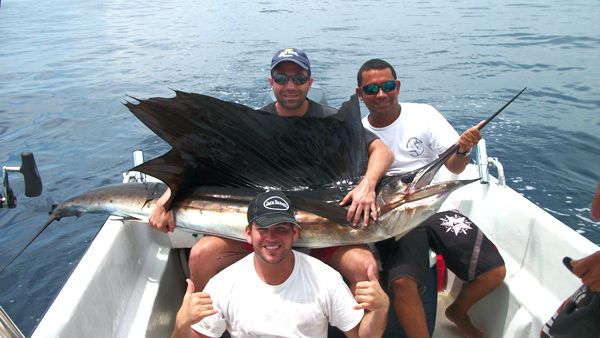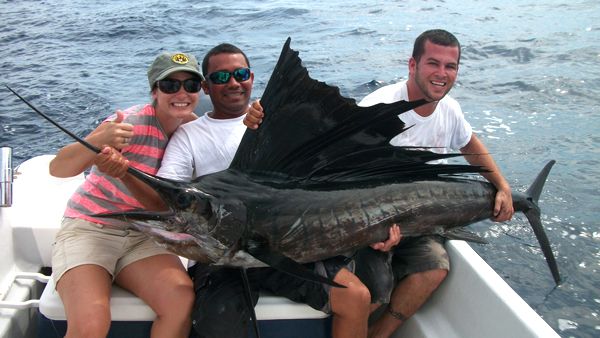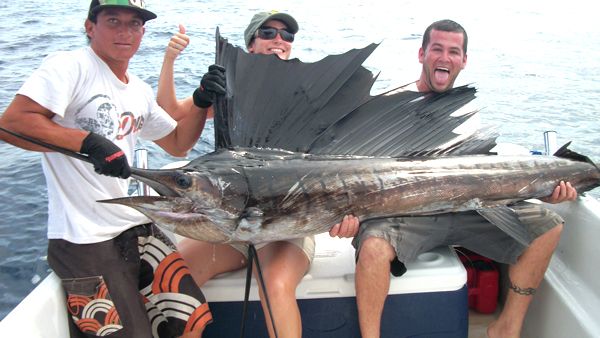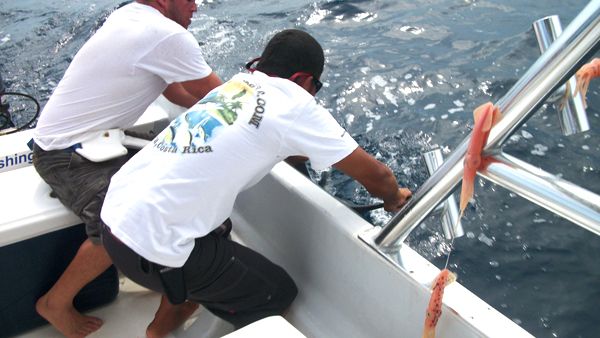 Jake lost a nice Dorado, but fortunately they made a stop at the inshore reef/fish market on the way in and caught 2 hearty Amberjacks. Great work once again by barroom brawler Explorer and the incomparable Captain David. Here is an Jake sent us:
Just wanted to say thanks to the boys at FishingNosara! We got into some big sailfish which really made the trip! Captain David and the mate were awesome and we will definitely pass the good word to our friends. Pura Vida Jake.