John Murdaugh and his group come from a small South Carolina town but when these guys hit the water in Nosara they meant buisness big-time. On board the magnificent Wanderer with Captain William and First Mate Alex, these guy brought home a trio of fish that are all monsters in their own regard; taken together this is truly the trip of a lifetime.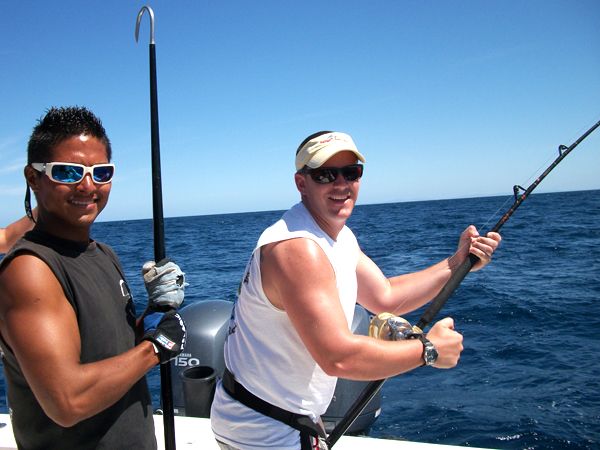 This 50+lbs. Dorado was first out of the chute and John brought him in like an old pro. Next up was a mighty Pacific Sailfish who they caught and released very efficeintly…less than 15 minutes from hook up to release.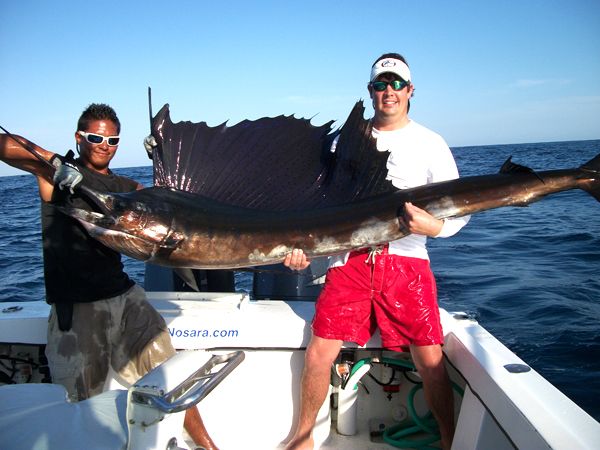 The final fight was from a MASSIVE Striped Marlin that came screaming through the baits like a banshee. The fight was a true test of angling mettle, but John Murdaugh and his team were apt to win the battle. Both billfish were  safely released as always…nice  work by First Mate Alex.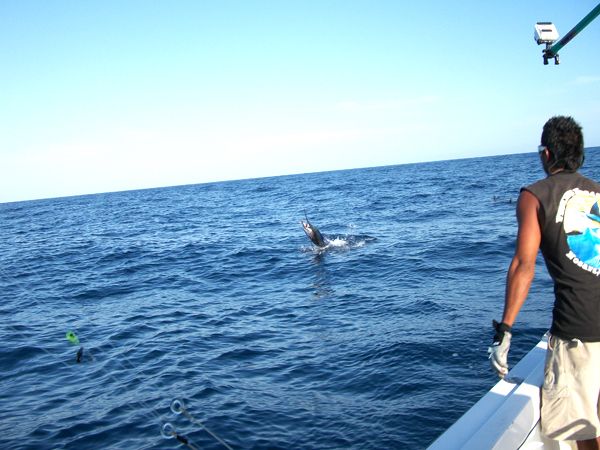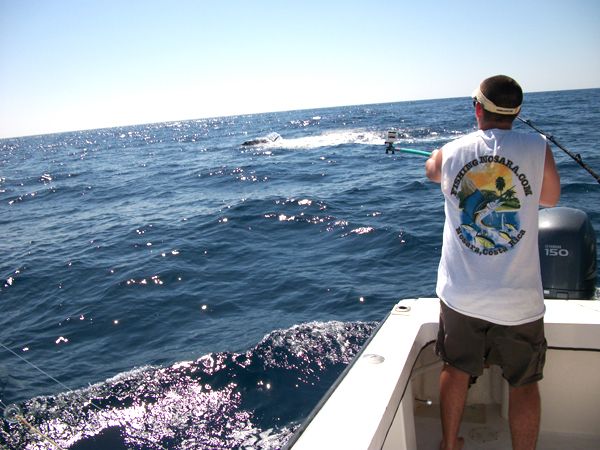 I can't wait to see the video from their pole camera but hopefully we'll have in up here real soon.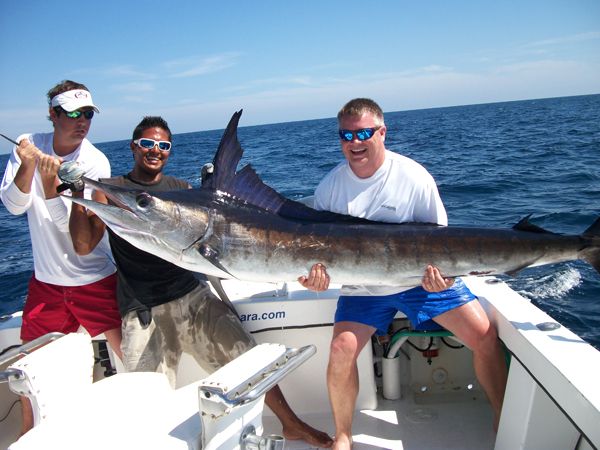 A fantastic day of catching that will have the whole town of Hanahan, SC talking.