Thompson Rains come to Nosara as a result of winning the Ancient City Kingfish Tournament raffle last Spring. The whole family is in town and they have already had some excellent action around Garza.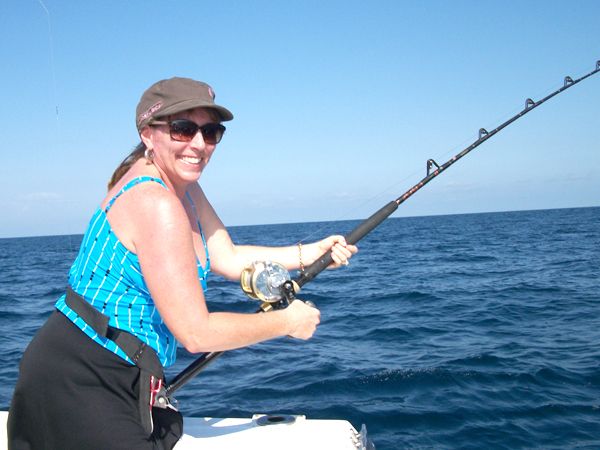 On February 20 they joined Captain William on the Wanderer for an offshore billfish hunt and we are happy to report that they released two amazing Pacific Sailfish.
The first came around 12:30pm and hit the spread very aggressively. A quick fight followed and this beauty was set free after just 20 minutes.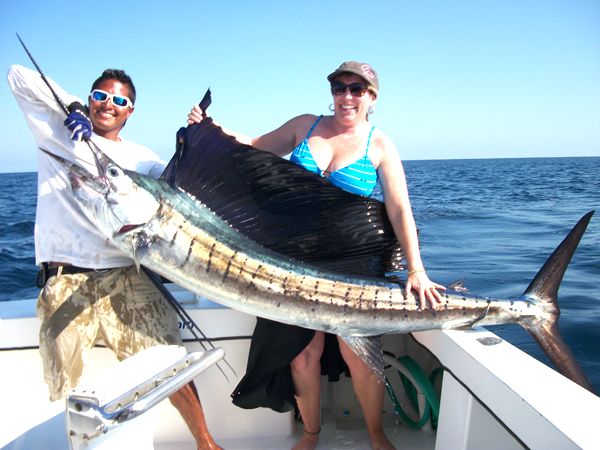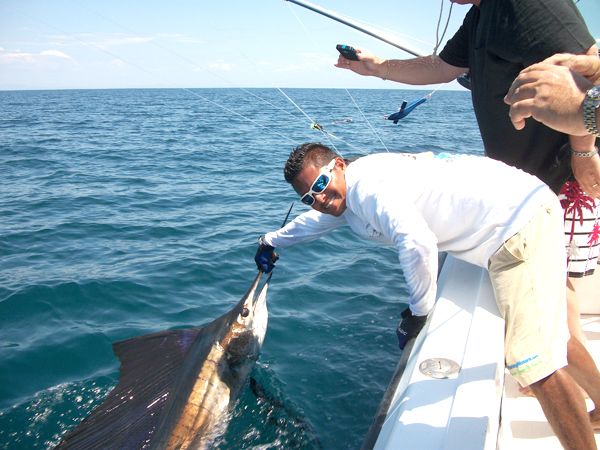 The second sail blasted through he blue water around 2:30 and was released at 3pm. Fantastic day by some Florida anglers who know how to handle the blue water beasties. Excellent work by Captain William, First Mate Alex and the whole Rains group.