It has been 'Sailfish City' ever since the rain cleared up two weeks ago, and August 10 will go down in history has one of the best days in FishingNosara history. Both the Wanderer and Explorer released big sails today, plus Captain William delivered some of the best fish-fighting photos this report has ever seen.
Martin Epstein from Florida has four trips scheduled this week and his first day on the Wanderer got his acclimated to the fantastic fishing we have in Nosara. Things got started quickly with a nice 35lbs. Dorado in the fishbox and sushi on the plate.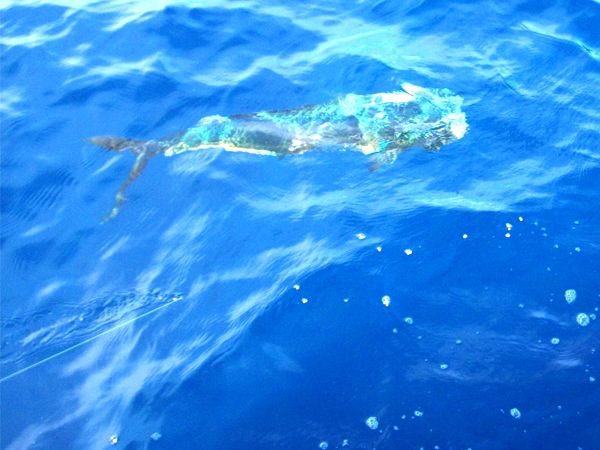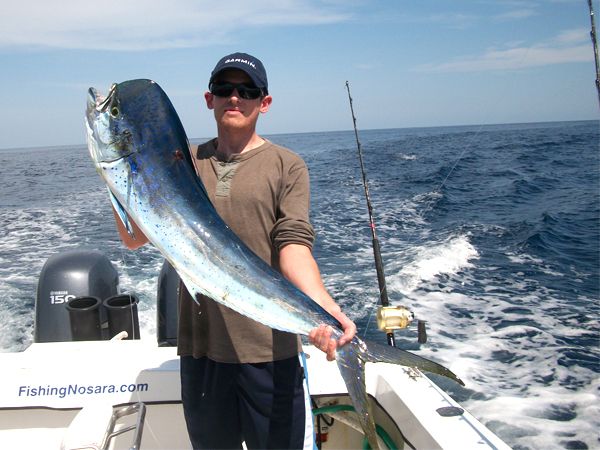 Later Captain William expertly found the blue water / green water break and First Mate Alex switched over to brightly colored lures to take advantage of the clear water. The Sailfish were thick and came swarming through the spread in waves.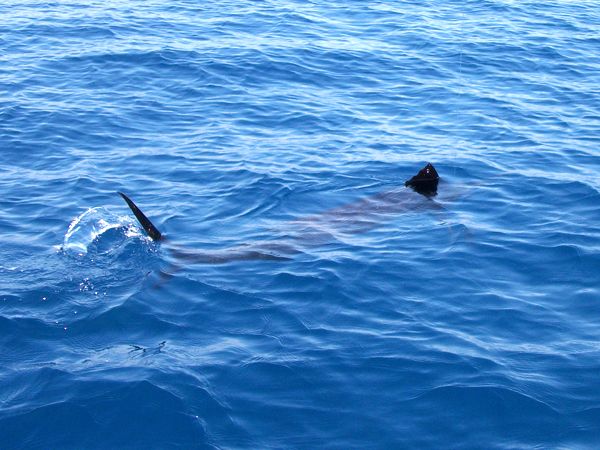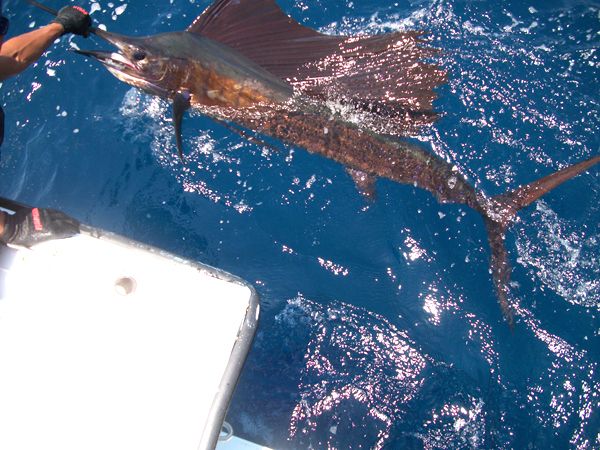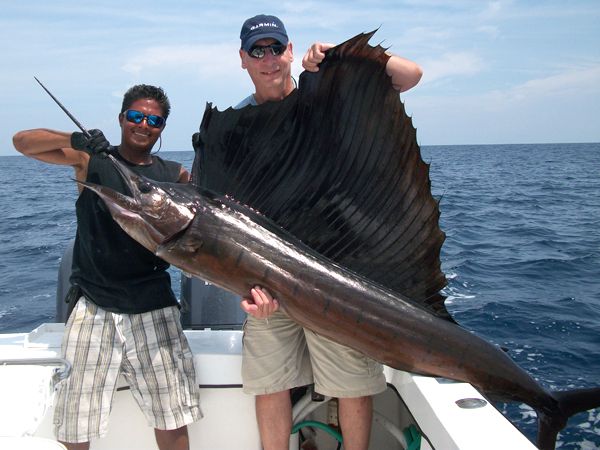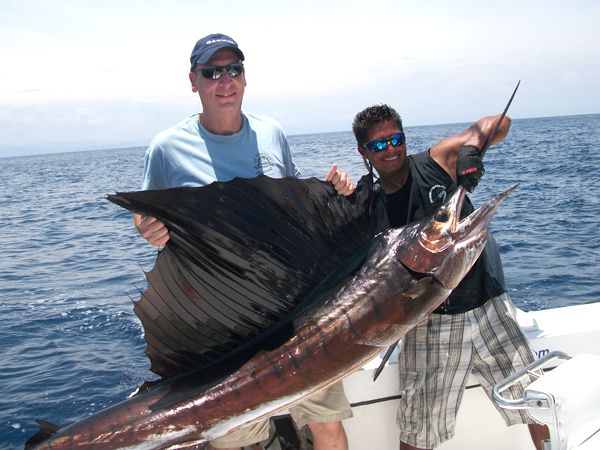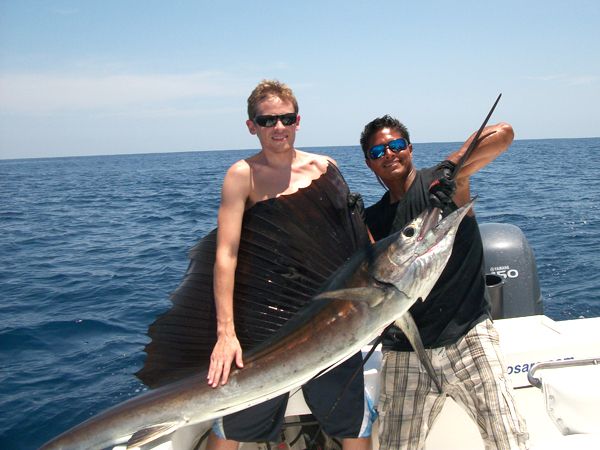 After the first five releases and with First Mate Alex' arms about to fall off, Captain William masterfully billed and released the final Sailfish. The Wanderer's scorecard shows 6 Sailfish, all released.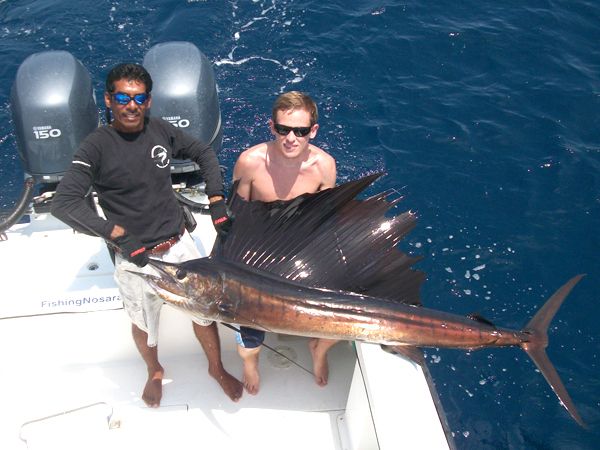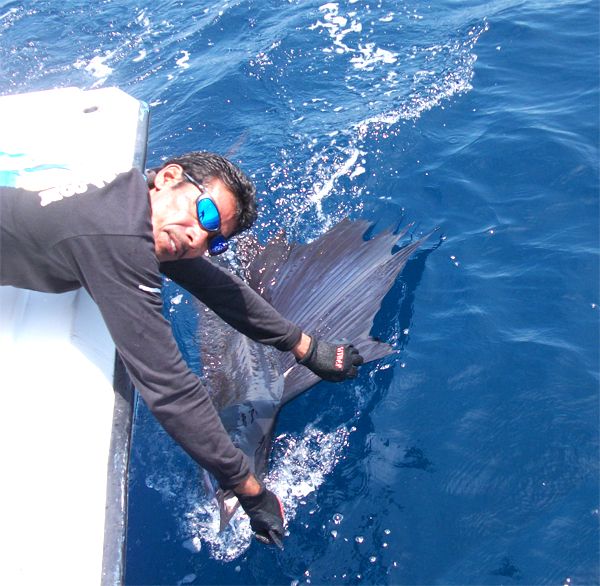 Marty and his posse have two more days on the Wanderer and a trip with Captain David on the Explorer booked for this week, so look out for Mr. Epstein to continue his assault on the blue water.
Speaking of the Explorer, client Tyler Malmstrom from New Jersey caught the fish of a lifetime with Captain David very close to when the Wanderer was fishing. So close that Captain William snapped this amazing sequence of the entire fight all the way from the hook to the capture/photo to the safe release. Amazing photos of an amazing fish!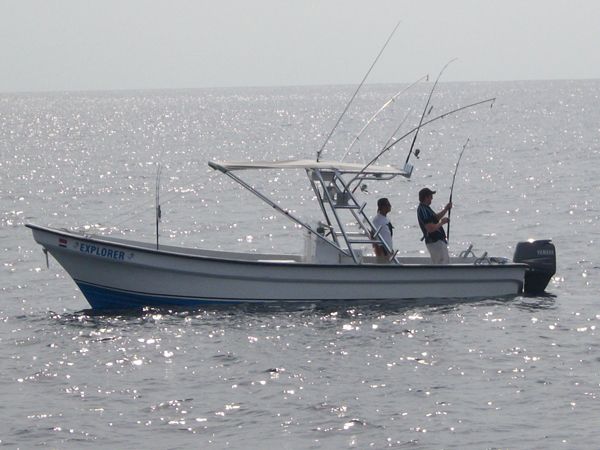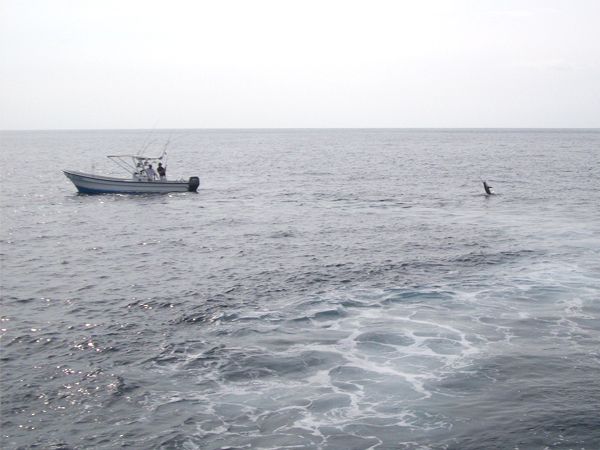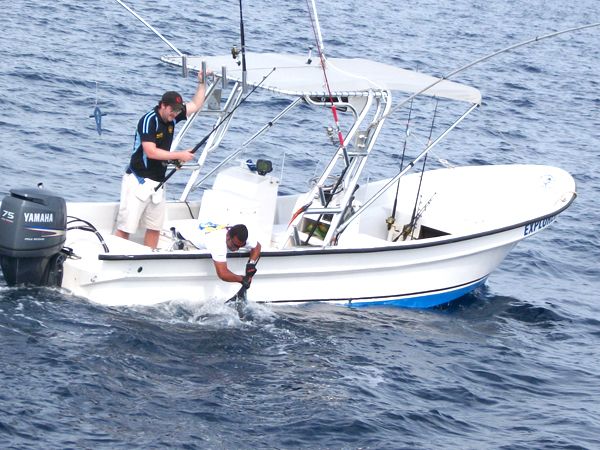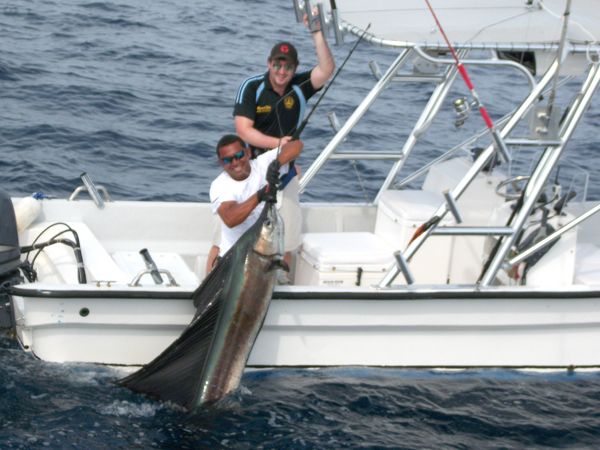 Here is the email we got from Manuel:
I have to tell you man. Tyler had one of the best trip he ever had in his life. He released 4 sails and lost 2. He never caught big fish before.
When he booked with me he said, "Manuel, I want to catch big fish." I said, "Let's do it man". This guy was totally crazy this afternoon.
Regular readers of this blog always inquire as to the authorship of this thing…basically "Who writes the blog?" The fact is that it is a communal effort between Craig and Matty in the US office, the Captains/crew taking the photographs, and Concierge #1 Manuel passing the information between these two elements separated by 1500 miles and a language barrier.
Great work by the Captains, Clients, and crews…and especially great work by Manuel #1. Pura Vida!