Robert Barrett and his boys from Orlando, FL had a nice trip on the morning of August 9 on the Wanderer. They started on the bottom fishing with our Cuberra Snapper Tactic and guess what? They caught a 35lbs. Cubera Snapper along with three Yella fellas.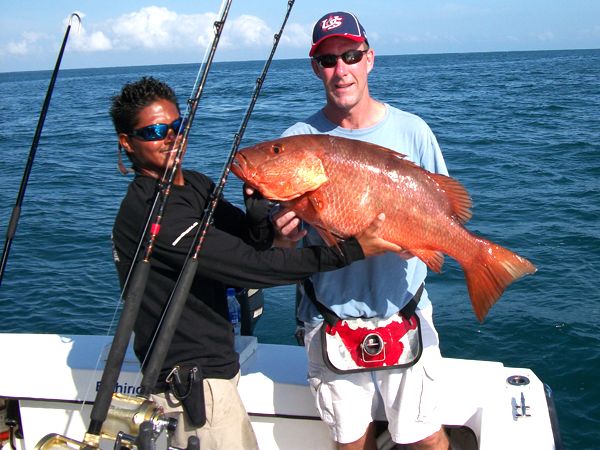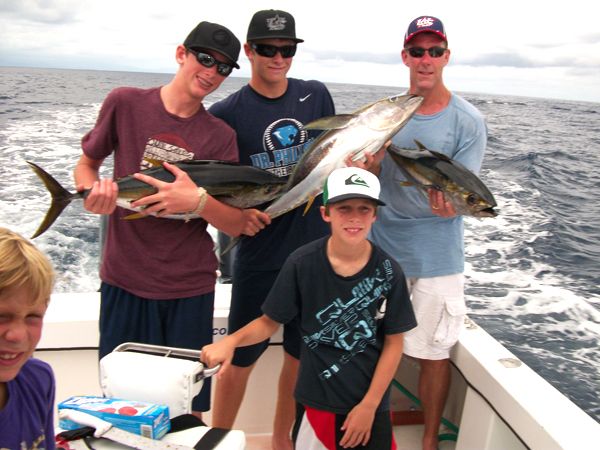 The good fishing continued offshore as they topped off the trip by releasing two nice Sailfish. The first one came in on the long shotgun line and David (on loan from the Explorer) billed and captured this beauty. Nice work by the young Mr. Barrett to keep this fish healthy for its release…even First Mate Alex was impressed by the boy's strength in keeping the fish off of the gunwale: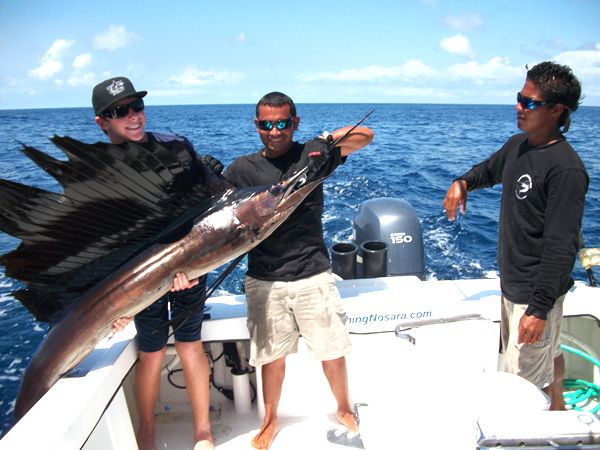 The next Sailfish was business as usual for First Mate Alex: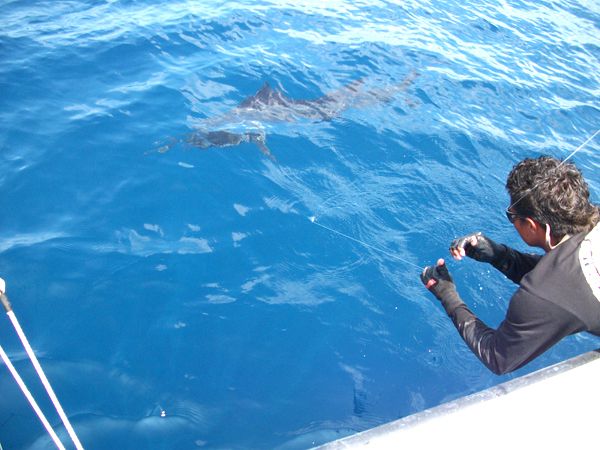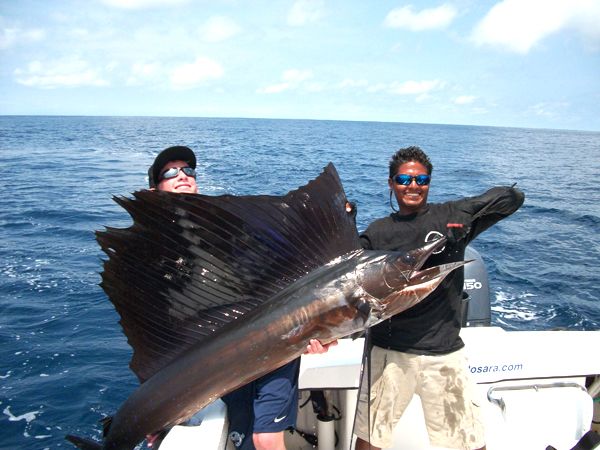 Great performance, no? This super-productive day shows what is possible even this late into the season. Great work by the Wanderer and Roberto Barrett!