Bob Pease's boys put the finishing touch on a frenetic three day campaign against the Pacific Sailfish by posting several more releases today on the Wanderer. Take a look at the blue bio-luminescence on this beauty.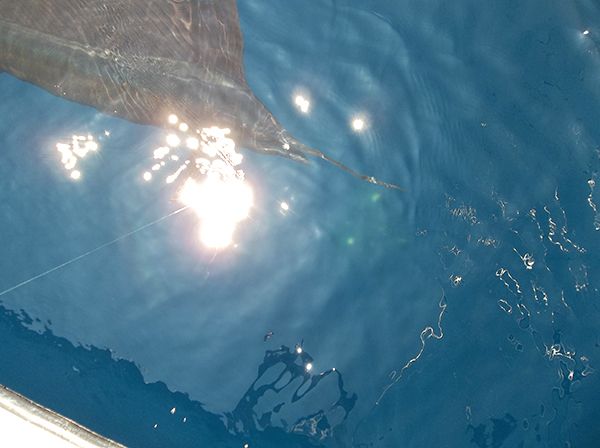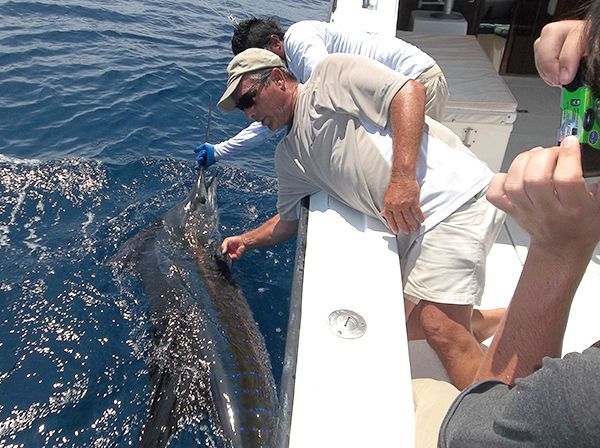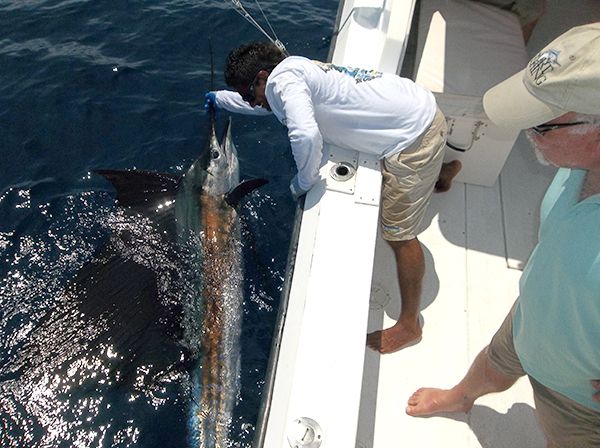 They continued to stack up Sailfish releases and pushed their total for the week over thirty releases…incredible action on this late-season bite.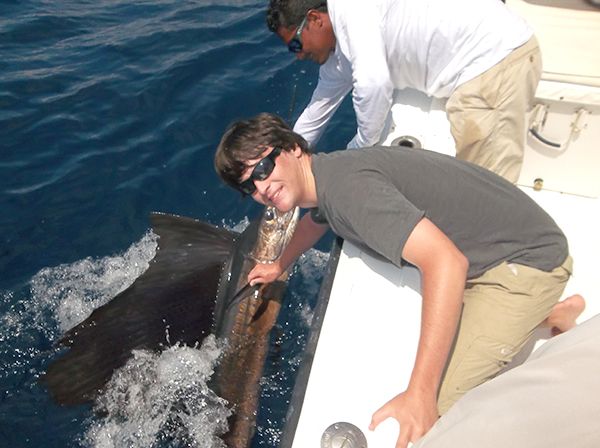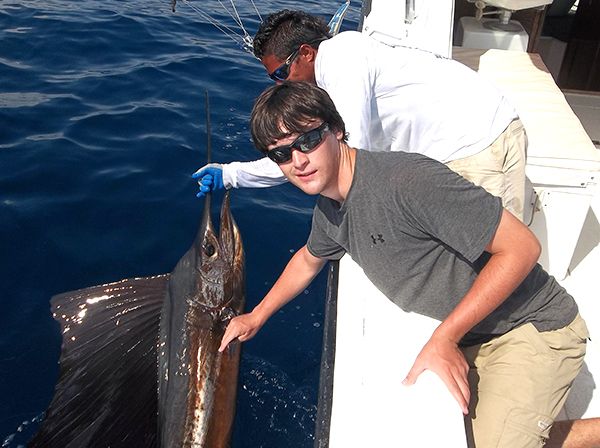 As a parting shot the boys brought in this tasty Yellowfin Tuna which hopefully made for a great end-of-trip dinner.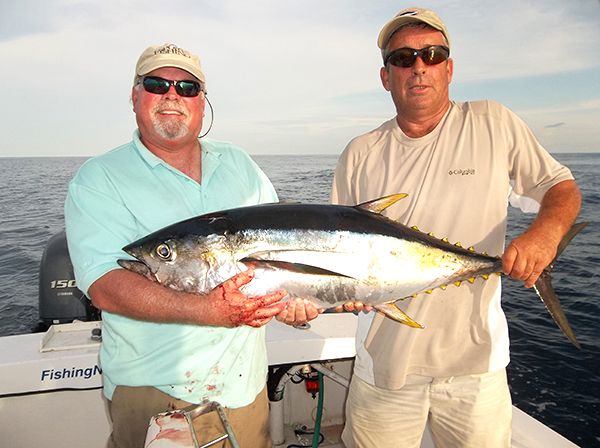 Great work by the Georgia-based Pease boys who have set a new standard for Sailfish excellence.