Our buddy Jeff Grosshandler of Namaste Oasis has been in town fishing with his uncle for the last week and their trip on Wednesday brought another beautiful Pacific Sail to the Wanderer.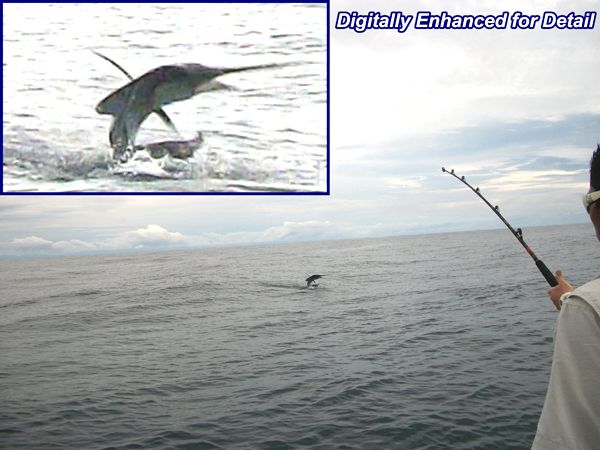 Though Mr. Grosshandler has fished with us many times in the last two years I believe this is Jeff's first Billfish. This is truly a mighty trophy fish for the Hoboken, NJ based angler. Looks like Jeff has the eye of the tiger!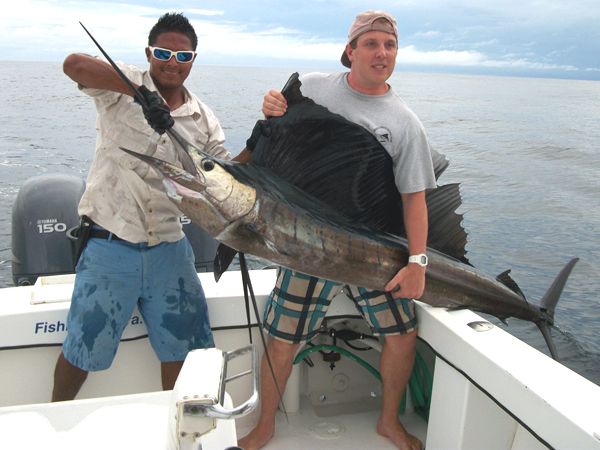 Welcome to the bill collector's club Jeff!