Francois Bernier has been in Nosara since November and has waited patiently for his turn offshore on the mighty Wanderer. He scored some excellent Dorado on the Explorer last month and we are stoked to report that the greens kept coming in for him and his group on this trip.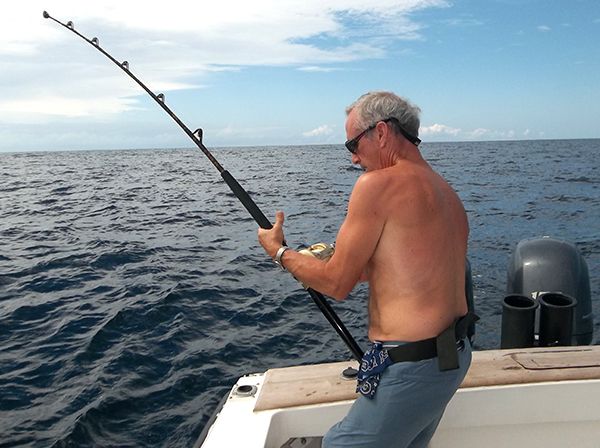 Francois was joined by Mark and Paige Patrizio of New Jersey and the whole group had a blast.
"I thought a trip on the great blue would cheer them up a little," wrote Mr. Bernier in an email. "And it did… Although we set out for sailfish, we took in four respectable dorados. The team of William and Alex is simply exceptional."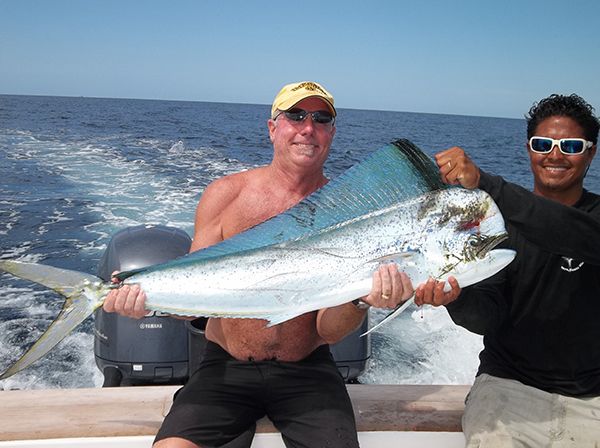 By mid-day they had three fish in the box, and added some more action later in the day. "Paige had her first experience reeling in a fish without external assistance and she caught it like a pro. The nice fresh lunch thrown in was a pleasant surprise. I tell you, all aspects of this day were top-notch."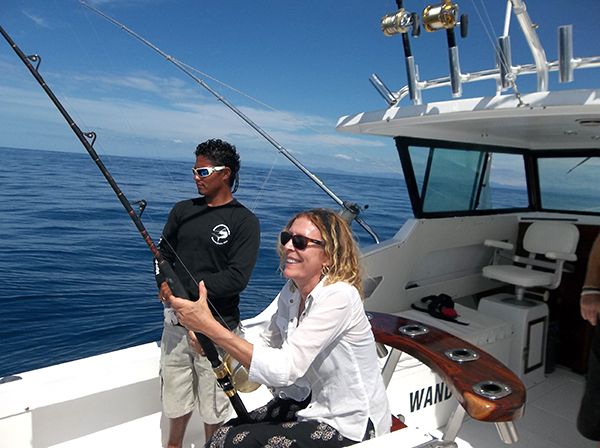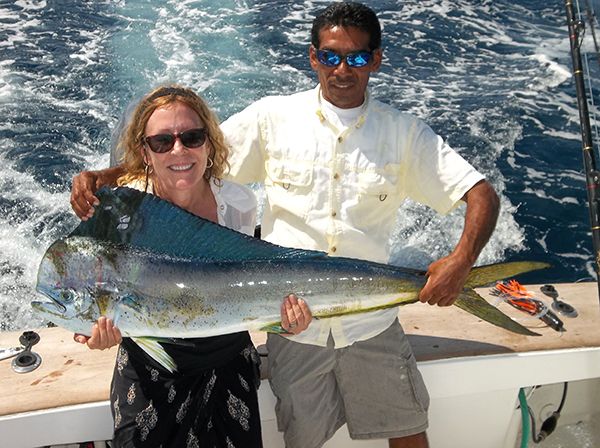 Way to go Francois, Mark, and Paige on a fruitful day of marine life harvesting on the Wanderer!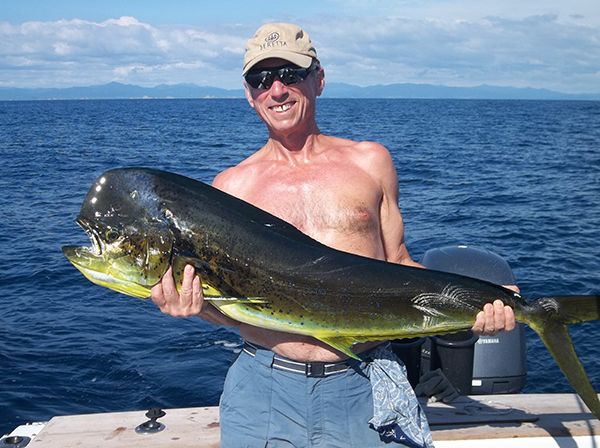 z