Fantastic weekend of fishing for client Elliot and his posse. On Saturday they kicked off the morning on the Wanderer and caught a MASSIVE Cuberra Snapper. In the afternoon they went offshore and raised a few billfish.
Then on Sunday they accompanied Captain David on the Explorer for an inshore tuna hunt up and down the reefline. They action was intense with many multiple hook-ups and lots of surface activity.

First they caught and released this excellent Sailfish …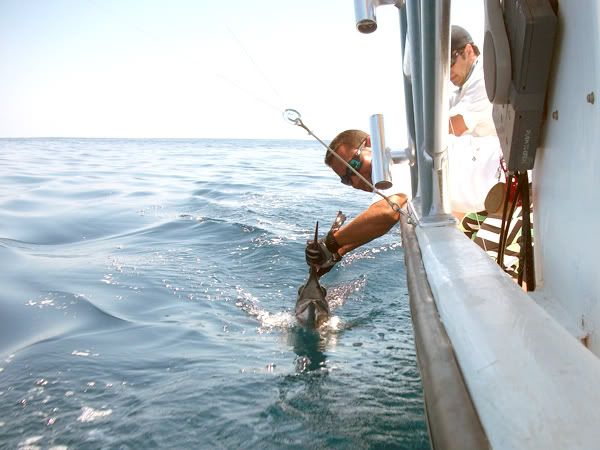 then moved inshore where the fishing was on fire! The Yellowfin bite would not let up until the fishbox was literaly stuffed. Thank goodness we are so close to shore because there was no way to close the cooler.
They packed the fishbox of the Super Panga with 22 Yellowfin tunas by days end. Great work Elliot and crew!