The Wanderer hosted Charles and his family for a fun-filled day on the water on February 9. They had some unique catches over the reef and took a few minutes out for an impromptu Snorkeling trip.
Charles broke the ice with this fine Red Grouper caught on a slow troll. Notice the spearfishing boat in the background; this is a crafty move by Captain William to utilize the commotion caused by the divers to coax these bottom dwellers up to the surface.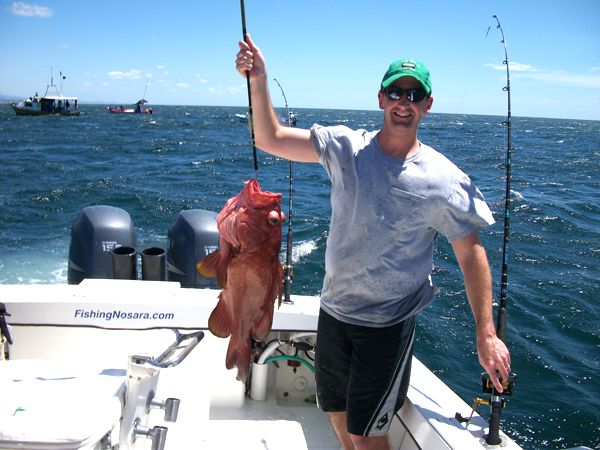 Mom followed up with a tasty White Tuna caught on a planer/spoon rig and was the first of two tasty White Tunas.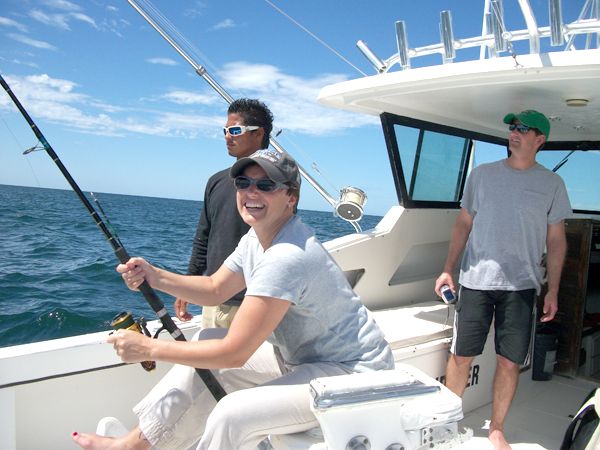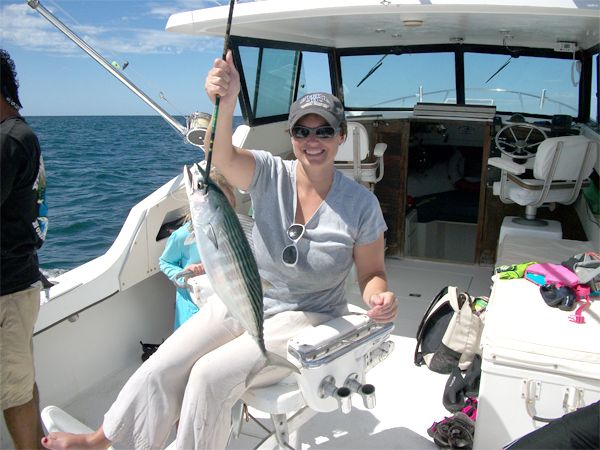 White Tuna are incredibly tasty to eat. Don't take our word for it…ask this Red Grouper: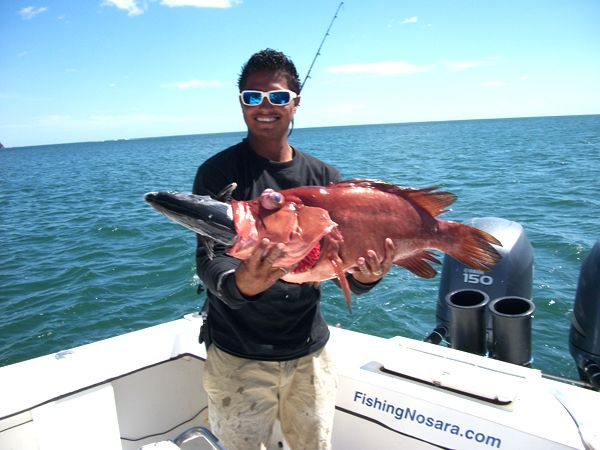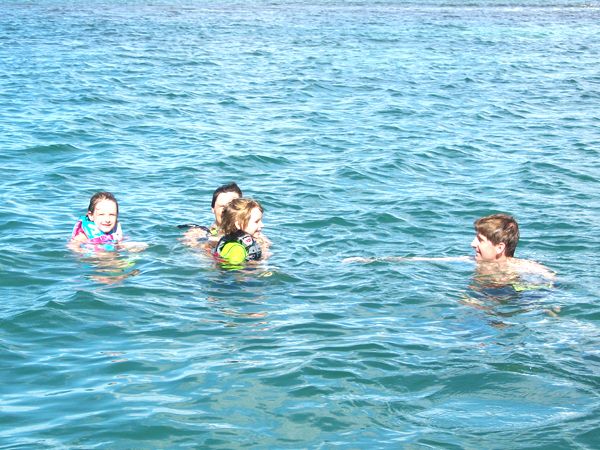 They capped off their morning trip with a nice swim just outside of Garza Bay. Great fishing and great fun on the Wanderer.