Calm seas and clear water meant that January 9 was a perfect day for a family snorkeling trip. Client Jens Mickstrom from Denmark booked the Explorer for a combination snorkeling/fishing excursion and had a great time with his wife and kids.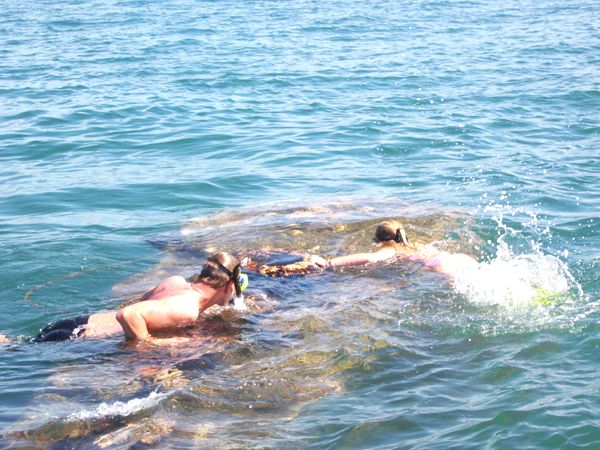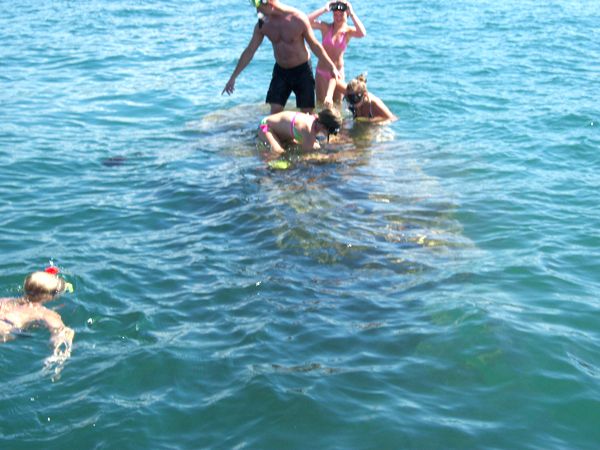 In these pictures the Danes are taking a break on a reef outcropping just a few feet below the surface. Excellent navigation by Captain David in showing these clients all the good underwater vistas all the while maintaining overwatch on the snorkelers.
Another safe and fun Safari Tour from FishingNosara!