Client Marion Lawler III is on vacation in Costa Rica with his family and chartered the Wanderer for a 6.5 hour offshore excursion. These experienced Texas anglers turned in a magnificent performance on the FishingNosara flagship.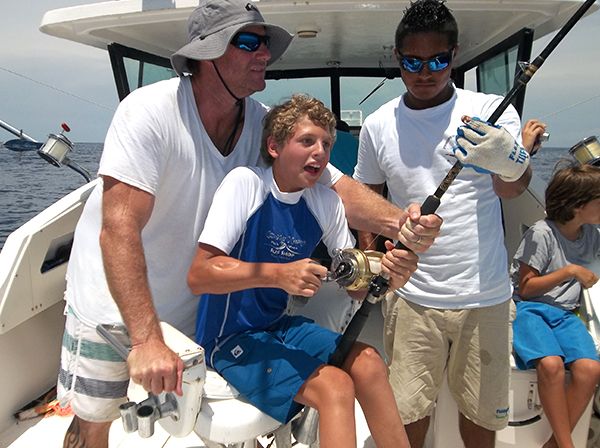 This Sailfish lit up the spread just after 12 o'clock and put on quite a show for young Mr. Lawler; the expression on this lads face shows what big-time sportfishing is all about.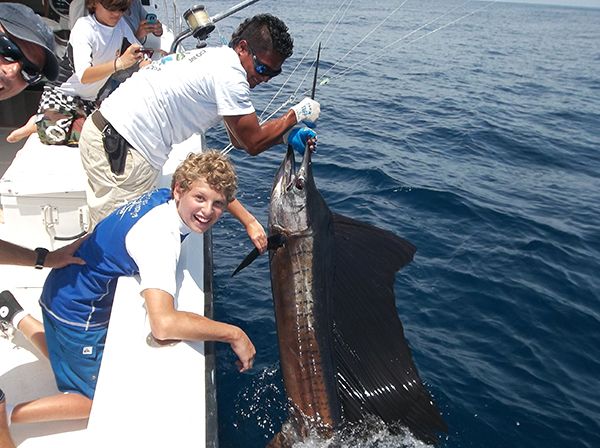 Captain William kept this monster on a short leash with his masterful boat handling skills while First Mate Alex expertly directed the safe release.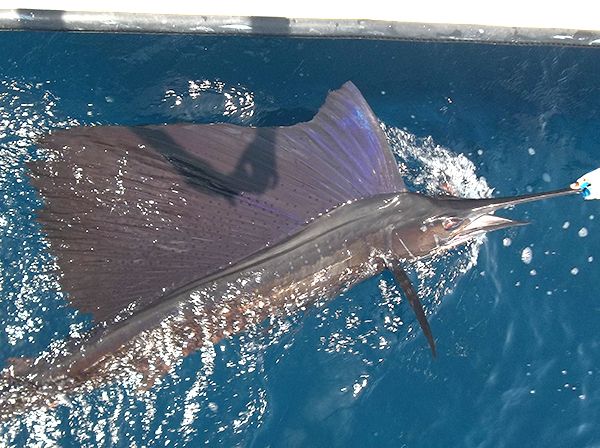 The billfish vanished around 1:30, but over on the Explorer Captain David radioed in that he had found a large school of feeding porpoises. Captain William followed his hunch and fell in next to a pod of spinning porpoises, knowing that they would lead the Wanderer to a pot of Yellowfin gold.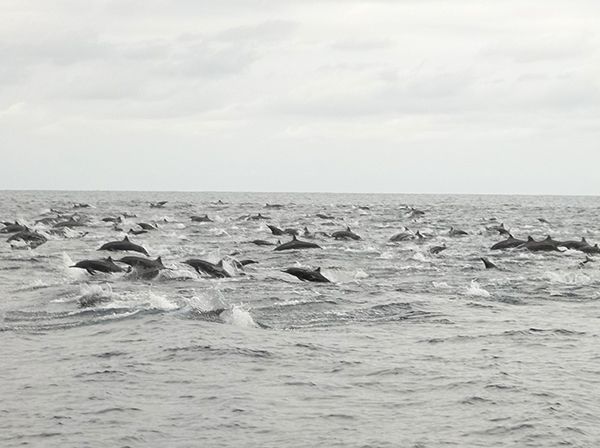 Sure enough around 3pm this HUGE Yellowfin tuna was hooked up and it was Marion's other son on the reel this time.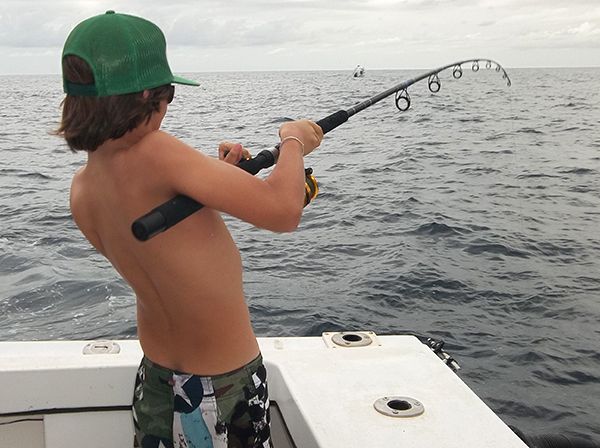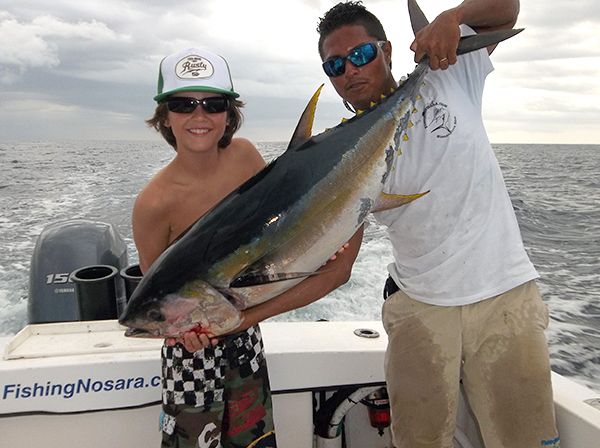 A beautiful Sailfish release for the trophy case and about 40lbs. of Yellowfin for the dinner table…that's about a perfect day for Team Lawler!