Jacksonville anglers Jesus Pulido and Dianne Gregory has an outstanding trip on the Wanderer today. Dianne got things going early with this beautiful Pacific Sailfish release around 9:30am.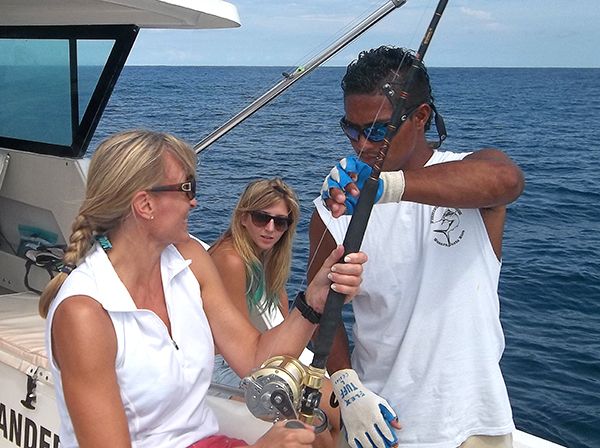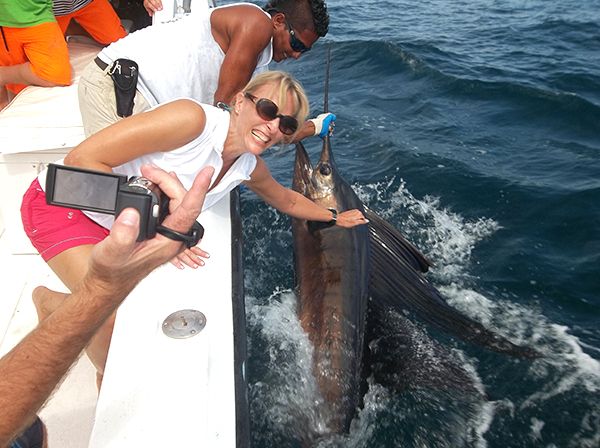 Great release by First Mate Alex on this true fish of a lifetime!
This posse then set about filling the fishbox with fresh filets and found these excellent Yellowfin Tunas in a school offshore. They had several simultaneous hook-ups and ended up with four monsters on ice, plus they added a Dorado for good measure.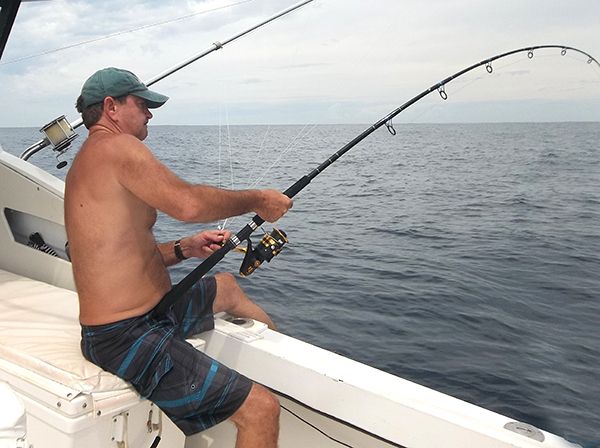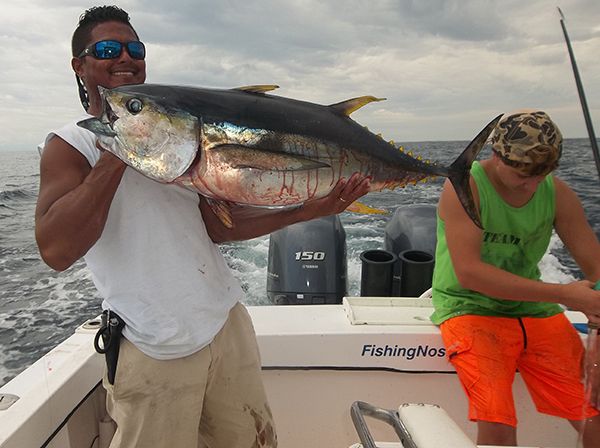 "Clean-up, needed in the fish department."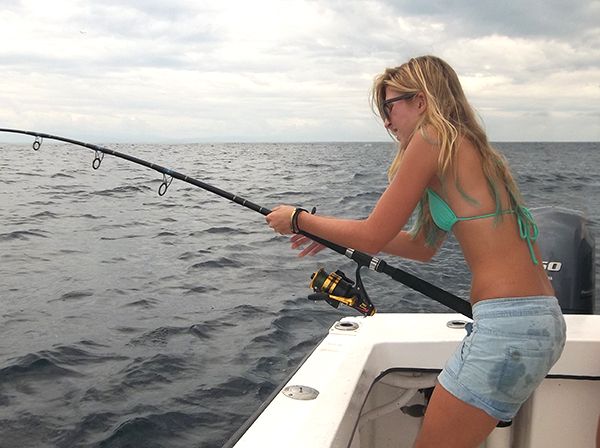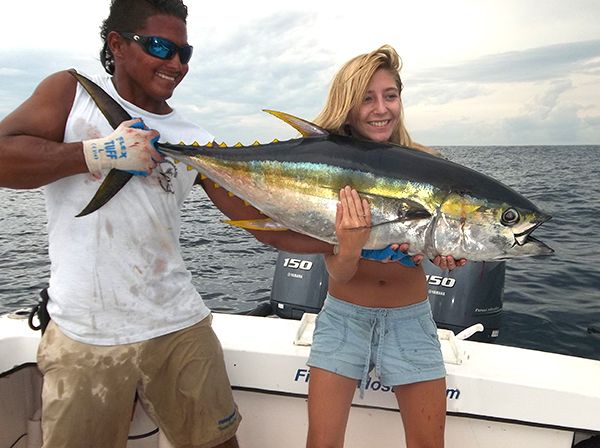 Once again the Wanderer turns in an off-the-charts for this Duval county group on just a 5 hour half-day!