You ever wish you had the kind of boss who would send you and the boys on a fishing trip to Costa Rica? Tim Peeler of St. Augustine Toyota is that kind of boss.
He set up a 4 day mid-week vacation with 3 days of fishing as an incentive for the sales staff, and after a fantastic month of action on the showroom the trip to Costa Rica was won by Ian Barnett, Jeff Shearer, Jeff Blanchard and Robert Nolan.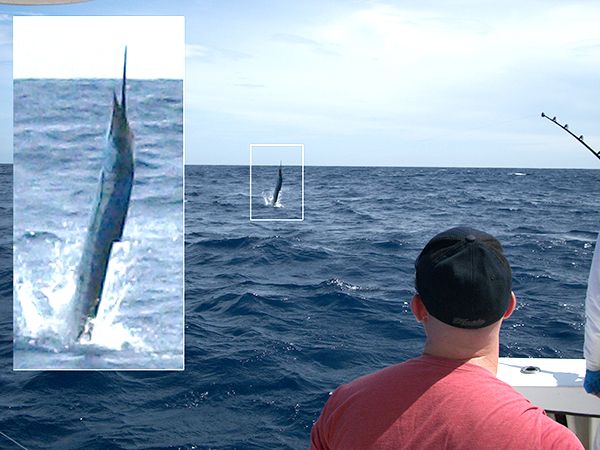 Things got off to a fast start on their first day fishing on the Wanderer with Captain William. They started fishing at noon and by 12:45 this high-flying Sailfish had taken the bait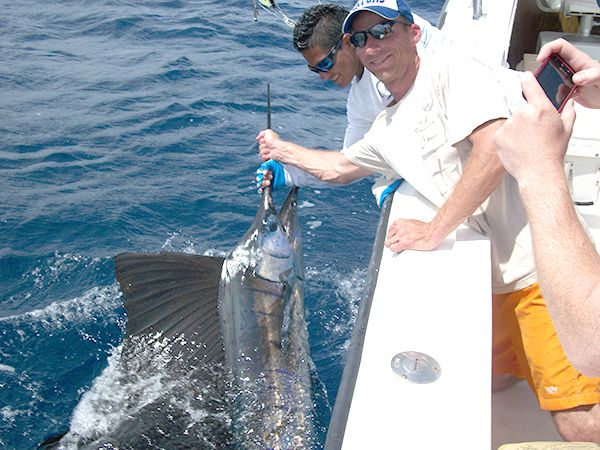 What a great way to start the day! Excellent fight and release as usual, but this would be the first of three Sailfish that would meet their match on this trip. The second came calling a few hours later at 3pm and once again the game was on.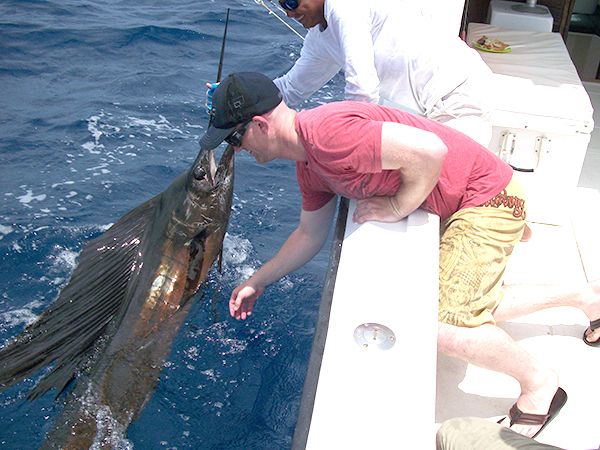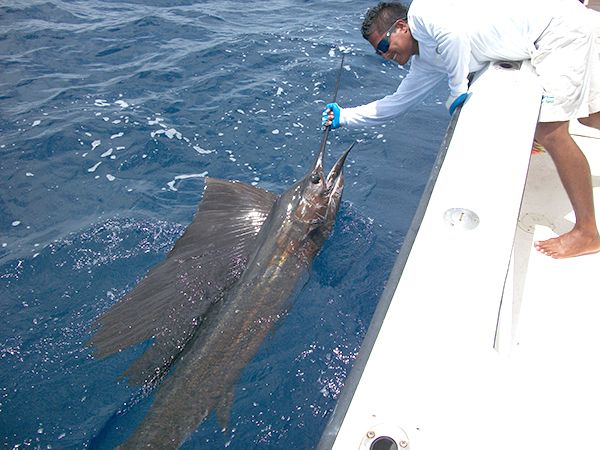 The final Sailfish of the day came just on the heels of the second. Once again, the Wanderer would not be denied as these Florida anglers showed how we get down in the Sunshine State.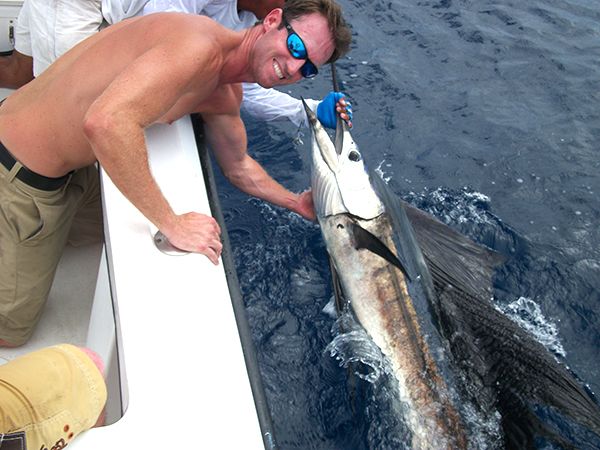 After 4 full hours of Sailfish battles, these 'Sails'-men switched over the spread to target tasty Yellowfin Tunas and put a pair of plump Yella Fellas on ice.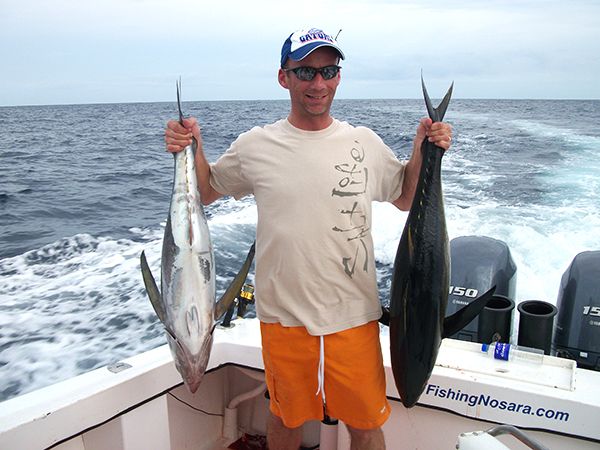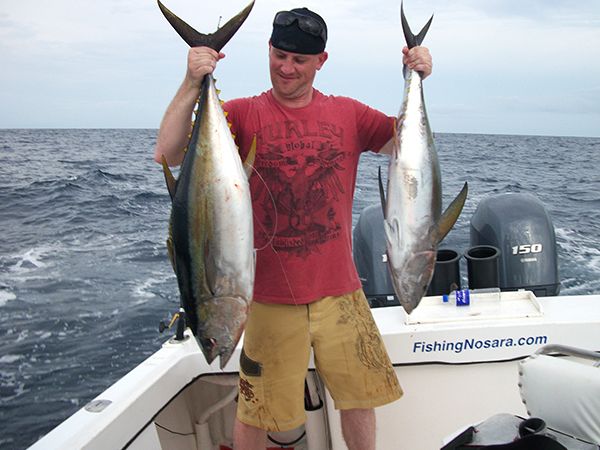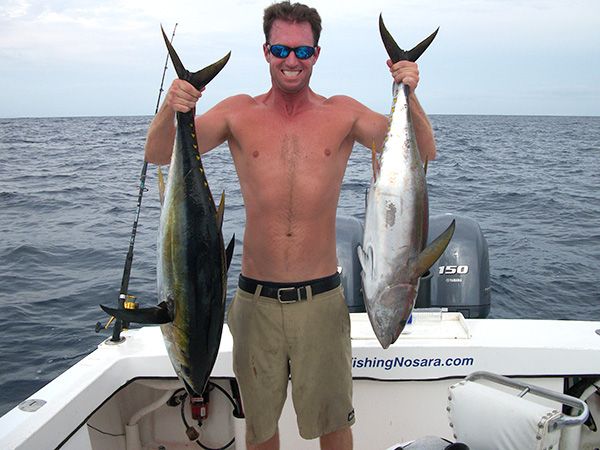 Great start to the week for the St. Augustine Toyota posse!