Make some room in the Hall of Fame for Tyson Wegman! After an excellent day with Captain David on the Explorer, Mr. Wegman and his squeeze took to the Wanderer with the sole intention of catching billfish…what happened is a day of big Marlin and multiple Sailfish releases by the big blue beauty.
They got on the water early and at around 8am the first bills came calling. First Mate Alex set the hook in the first Sailfish and handed off to Tyson when immediately the long outrigger popped out of the clip…another Sailfish was on the hook!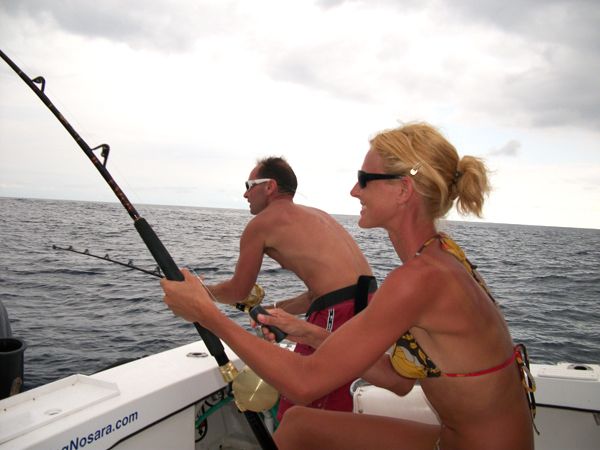 The combination of  top-notch tackle, consistent angling,  Captain William's stellar boat handling brought home this amazing Double Sailfish Release.
This kind of catch is enough to earn Tyson enshrinement in the Hall of Fame, but the fish that came calling an hour later at 9:30am was truly the fish of a lifetime: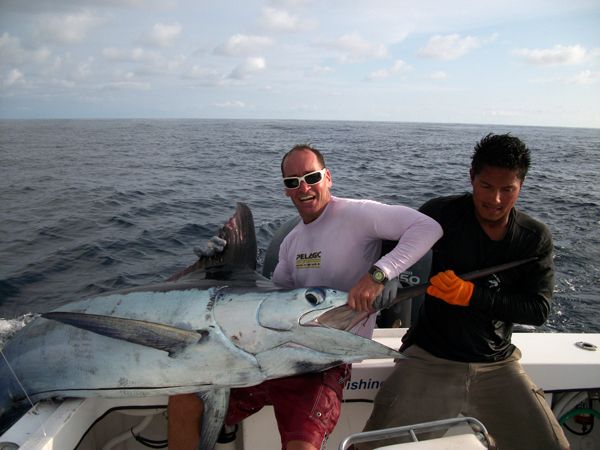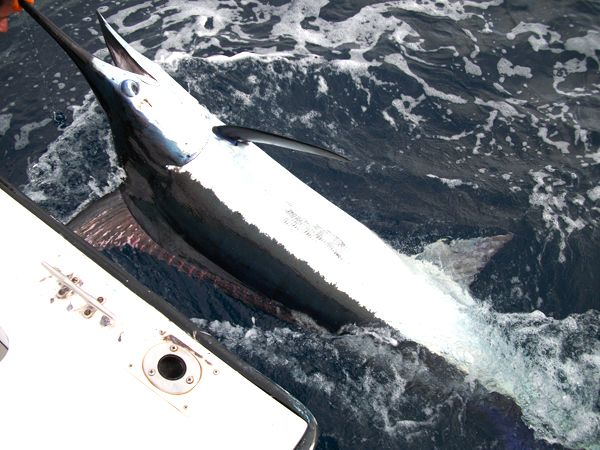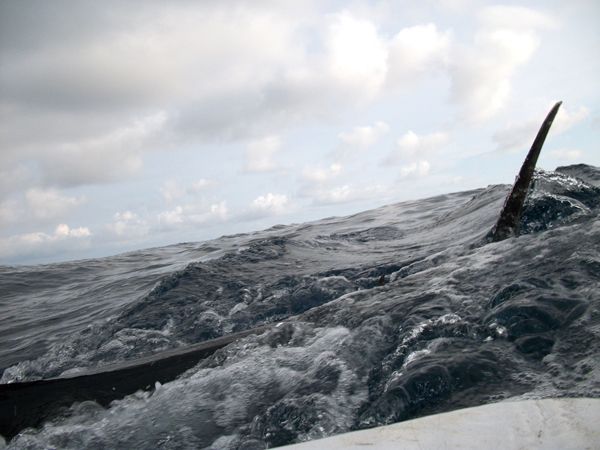 Estimated weight: 500+lbs. Released: You betcha. First Mate Alex: He may look exhausted, but you try wrangling a half-ton of billfish in less than an hour and we'll see how you feel. This capped off two excellent days of fishing for Tyson Wegman and we can't wait to see him back in Nosara soon…the billfish may not feel this way!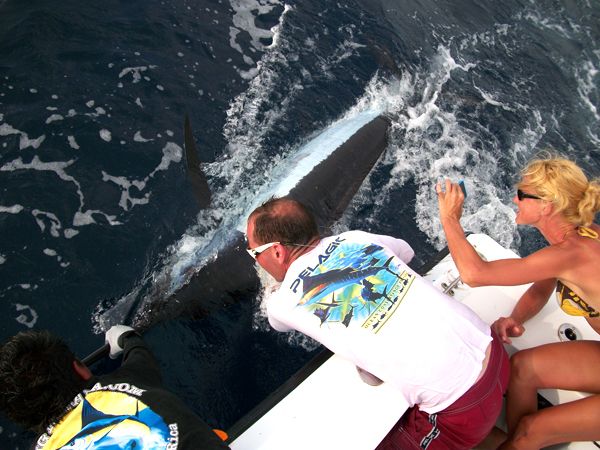 Let's check out her pictures from this exact moment in time: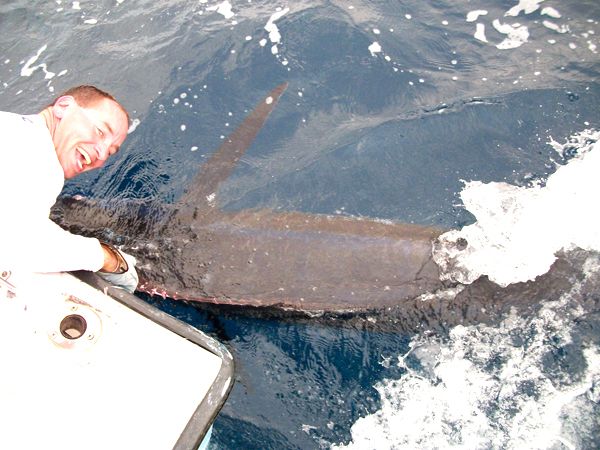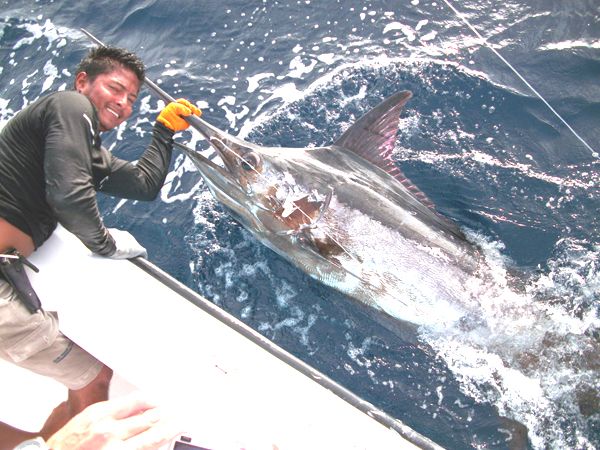 Fantastic work by Captain William, Alex, and the Wegman group! You sir, are now officially a legend.