Cara Macksoud and her group came to Nosara for some green season relaxation, and fortunately the weather cooperated on October 7 for a little offshore billfish hunt. They put a nice 5lbs. Red Grouper on ice first thing in the morning, then headed offshore in search of Sailfish.
This skyrocketing monster hit the baits just after noon and was released after a short but vigorous 20 minute fight.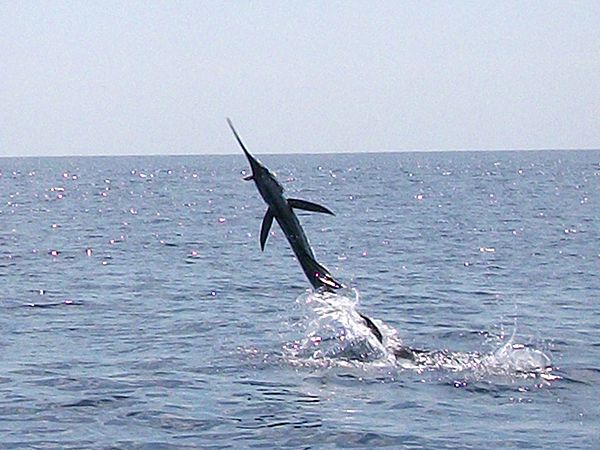 We should have more pics of this release really soon. Keep an eye right here for more 'off-season' action from Captain David and the unstoppable Explorer.