FishingNosara and Nosara Paradise Rentals have kept the foot on the gas despite the off-season rainy conditions and the subsequent effect they have on conditions in Nosara. Check out this shot from our buddy Coconut Harry of the gas station in Nosara:
Manuel contributed this shot from earlier in the week:
Still, work continues around the Nosara Paradise Rentals campus as we prepare to make 2012 a banner year. Casa Neptune was the final house to get a fresh coat of paint and it came out perfect as always.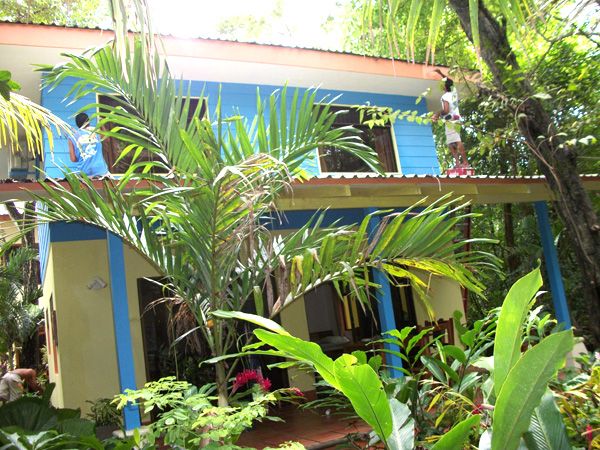 Meanwhile Captain David and Cumy have given the trusty Land Cruiser a thorough bumper-to-bumper inspection and she is all set for another great year ferrying our clients to and from the airports, not to mention hauling the boats in and out of the water!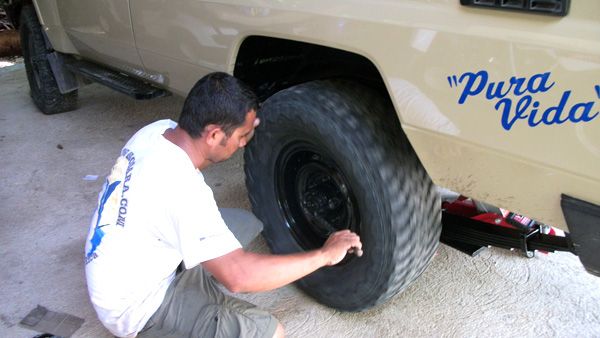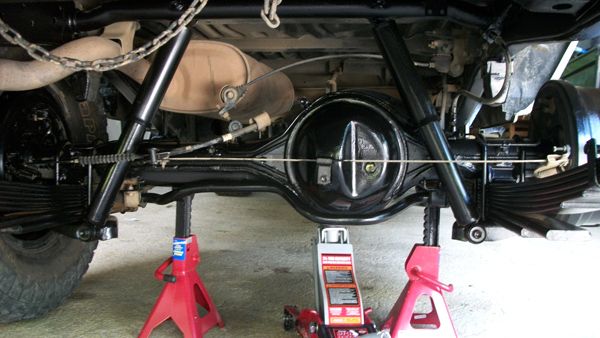 Captain William and First Mate Alex have the Wanderer almost all the way tightened up and ready for another season of great fishing; Alex applied his carpentry skills to this new tabletop in the cabin which will serve as a great place to prepare tackle at the start of the day and prepare sushi at the end of the day!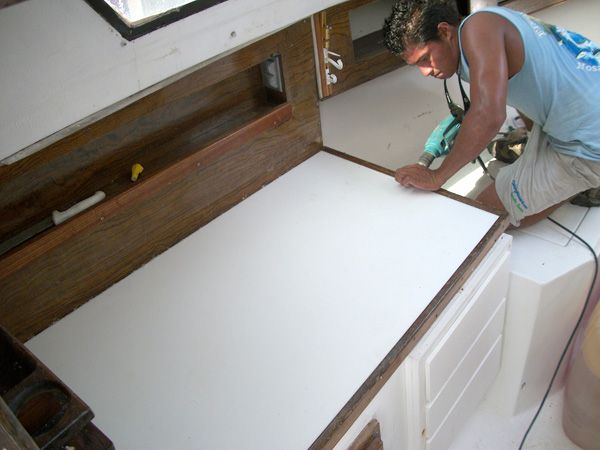 October is Breast Cancer Awareness month and FishingNosara is proud to introduce our new Pink Safari Cart! A portion of the proceeds from the rental of this beautiful buggy will benefit breast cancer research…not just in October but forever! Special thanks to Craig Sutton Jr. of All Jakd Up Motorsports in Jacksonville for the custom paint job.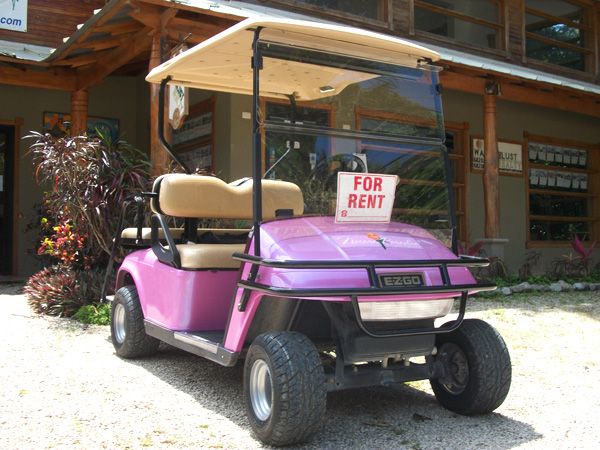 Finally, Craig and Matty are beating a path all over the Southeastern US promoting FishingNosara. We have begun offering a stellar vacation package at select Coastal Conservation Association Florida events and have had super time meeting all kinds of outdoor enthusiasts at the banquets.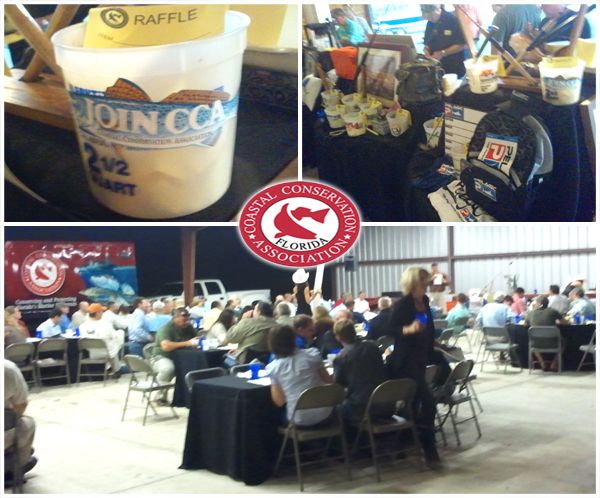 Also Craig has been making the rounds at the New Smyrna Billfish Invitational and the El Pescado Tournament spreading the Pura Vida spirit. We are looking forward to the Ft. Lauderdale Boat Show later this month as well. If you're in the area c'mon and see us!