Chris Meade and his friends came to Nosara with the singular purpose of catching massive billfish, and we are stoked to report a record-setting day for this group from New York. They selected Captian William, First Mate Alex and the famous Wanderer to show them the way to the promised land.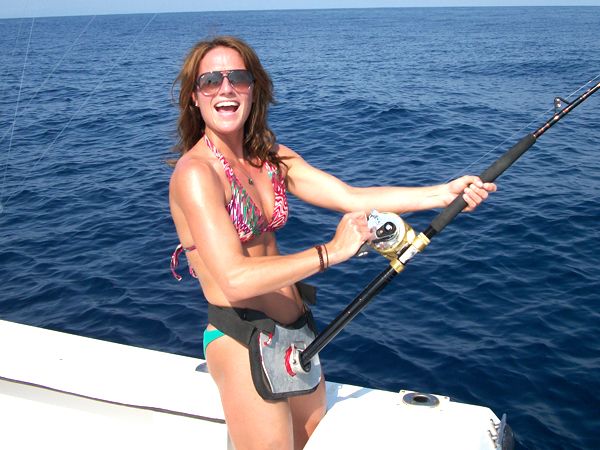 How many billfish could they fit into a 5 hour half day trip? Let's find out:
The first Sailfish came charging into the spread at 12:15pm and was released at 12:30pm which is a typical fight as long as the right angler, crew, and tackle are brought to bear on the feat. The second Sailfish wasn't far behind and he was released at 1:0opm.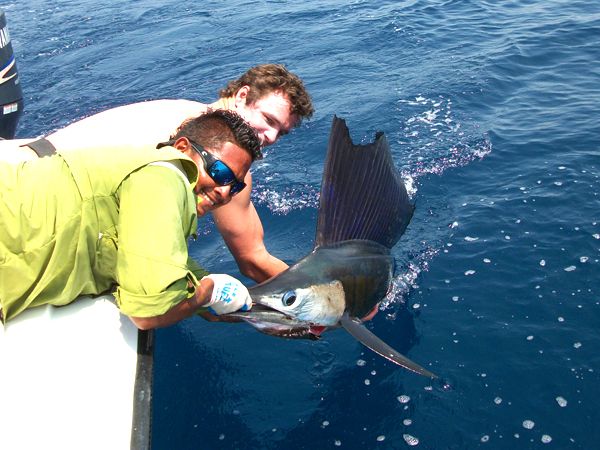 A third Sailfish reared its bill and once again Chris Meade's group was up for the challenge. This predatory pelagic was released at 2:20pm
The highlight of the trip was this gorgeous Marlin released at 3:30pm. It bucked and barrel rolled on the way to boat, but Captain William acted quickly to de-tangle the fish while Alex kept her calm and steady.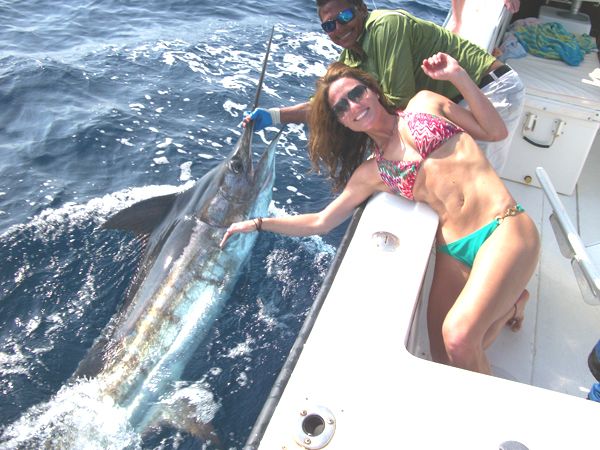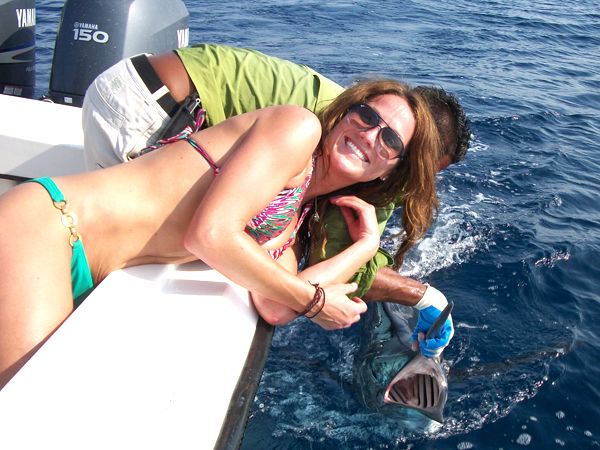 What a beautiful specimen! Team Meade wasn't satisfied, and they would close out the day with another pair of Sailfish releases at 4:03pm and 4:50pm.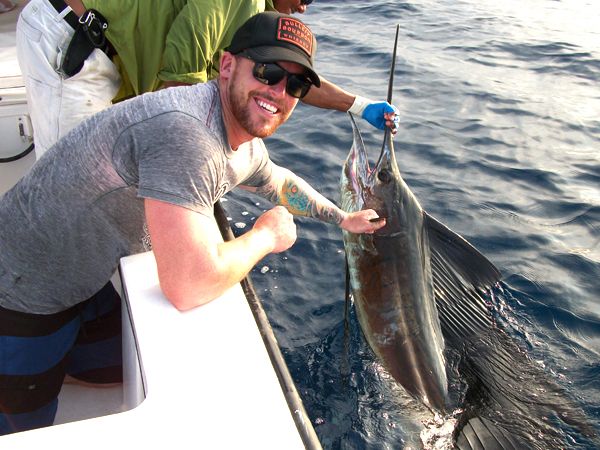 Talk about squeezing every ounce of fishing out of a 5 hour trip…this is clearly a half-day for the ages!