John Michael Burling and the boys finished off their fishing odyssey with Captain David on the 27 foot Super Panga Explorer. After fishing for a few day on the bigger boats, one could imagine that the fishing on the barroom brawler would be a let down…turns out they saved the best for last
First up on the hook was another nice Red Grouper weighing in at a good 15 lbs.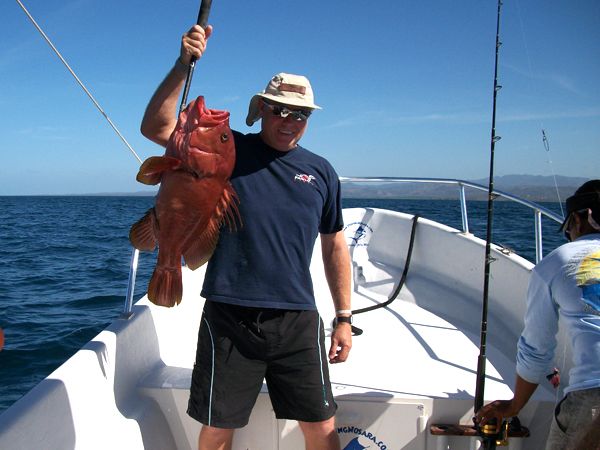 With dinner taken care of, this group set out for the deeper water and tried to best their wonderful Blue Marlin release from the previous day. The first curious billfish that came knocking was this awesome Sailfish, which when released was estimated to weigh over 120lbs.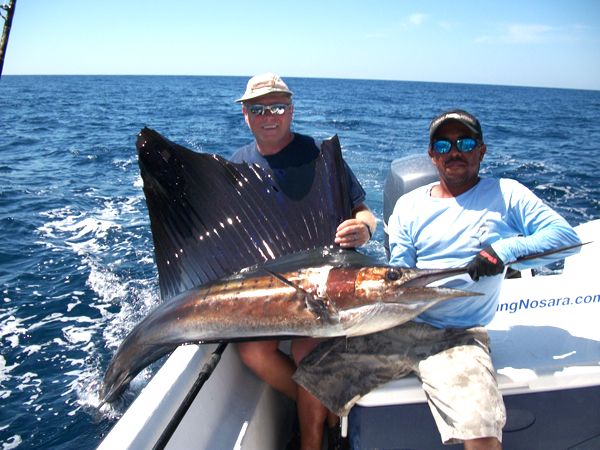 The final victory lap came for these guys in the form of this massive Striped Marlin. Usually the Stripeys are the smallest of our Marlins, but this guy is a behemoth…it looks like it's got shoulders!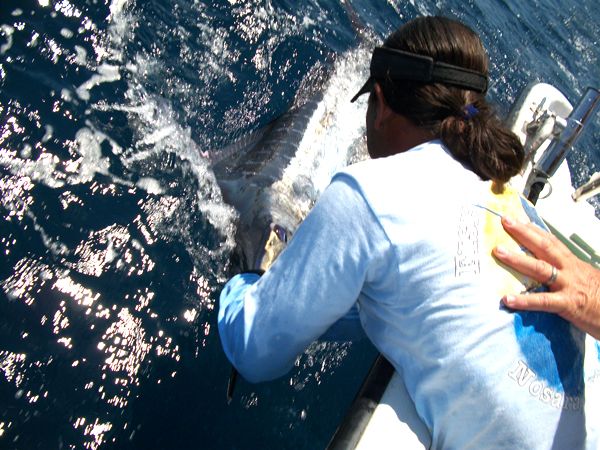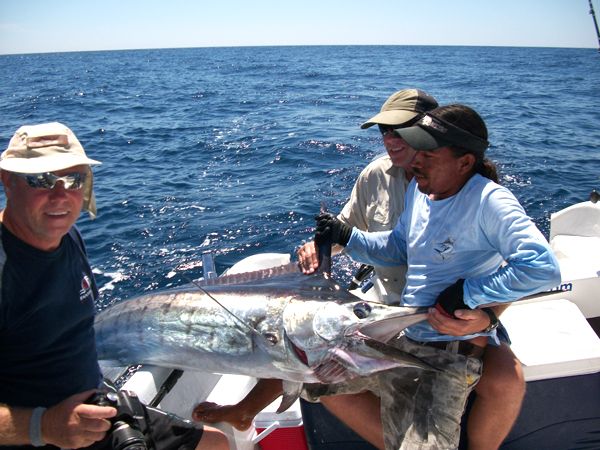 All in all it was a great week of fishing for the Burling group with lots of good fishing stories to take back home.