Jake Winchester had a blast on the mighty Wanderer today with Captain William and First Mate Alex. He brought his buddies Jeff Maly and John Savage for the trip and all hands were needed right away. They headed offshore to troll for billfish and out of four chances manages to catch and release one bad Pacific Sail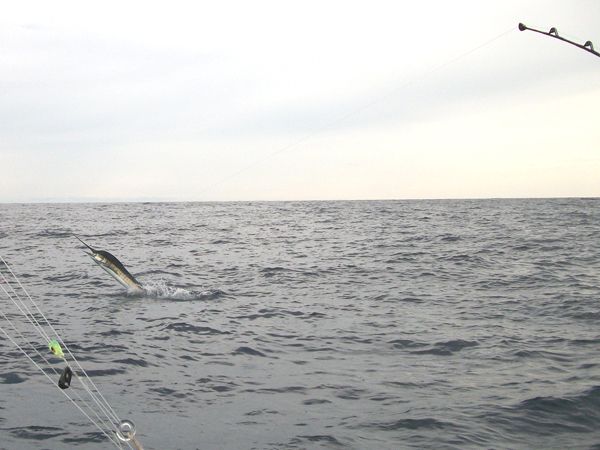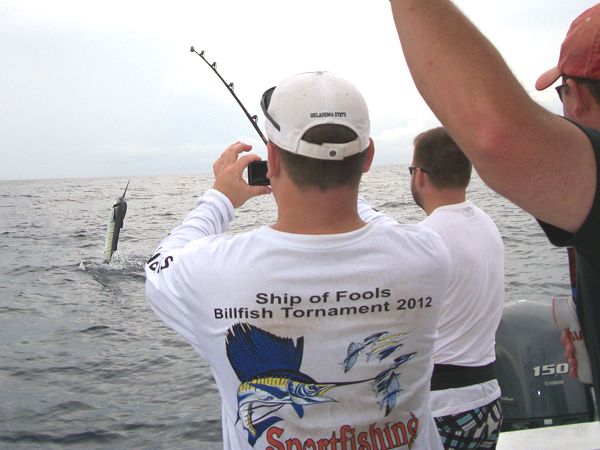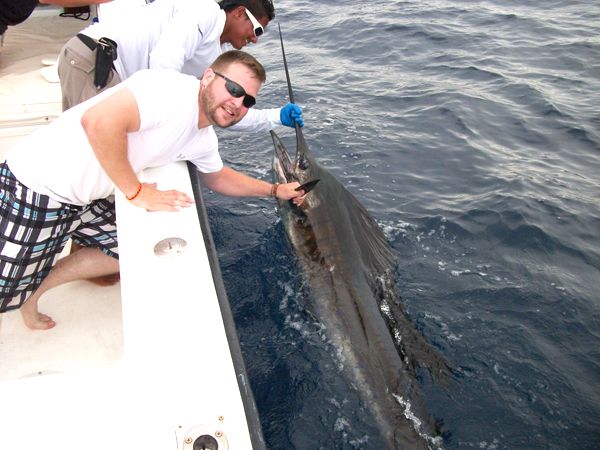 They also added a Yellowfin Tuna to the fishbox and this teeny Wahoo.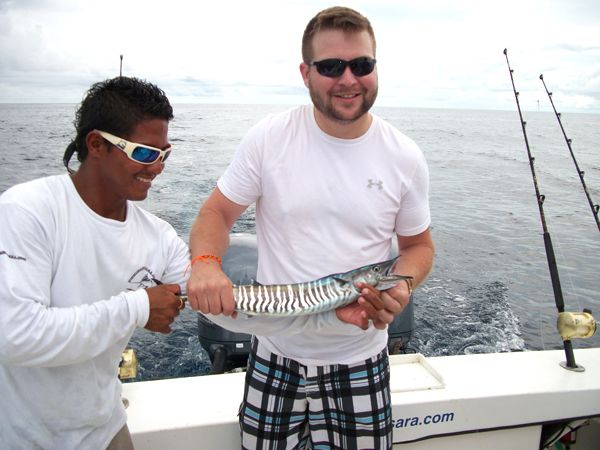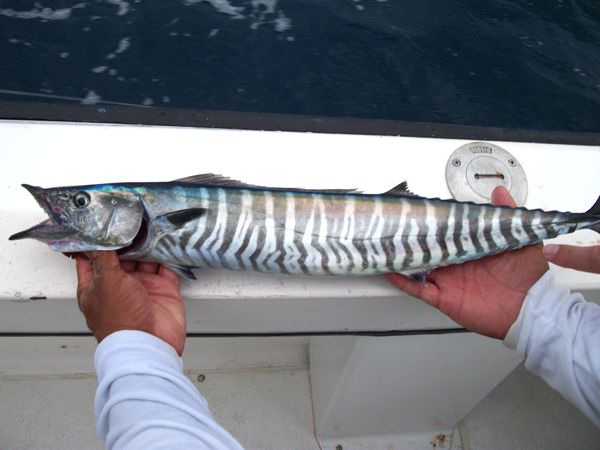 This "Wee-hoo" has the same distinctive glowing tiger stripes as his bigger brethren and would have made for one tasty sandwich had the boys not thrown him back. Hopefully we'll see him again next year when he weighs 80lbs.